Achieving a Brand New Smile with All-on-4 Dental Implants in Waterloo
October 08, 2023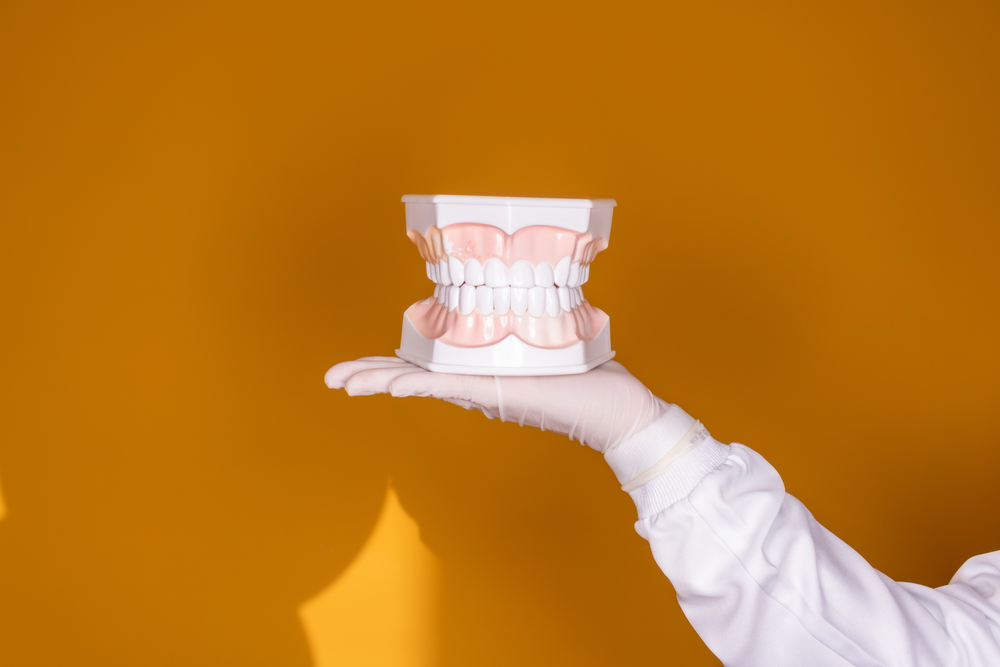 Imagine a smile that brightens the room, a smile that boosts your total self-confidence and improves your quality of life. That's the promise of All-on-4 dental implants. Unlike traditional dental implant procedures, All-on-4 implants can replace a complete set of teeth with just four implants per arch. They have become an innovative solution within dentistry in Waterloo, bringing new hope to many patients.
All-on-4 Dental Implants: An Innovative Solution
All-on-4 dental implants take a revolutionary approach to restoring a full set of teeth. As the name suggests, the procedure uses four implants to anchor a full bridge or denture. This method greatly reduces treatment time compared to traditional implants, which require a separate implant for each tooth. It also provides a cost-effective solution as fewer implants are needed. Beyond cost and time savings, All-on-4 implants enhance oral function, providing strength and stability akin to natural teeth.
The Importance of Oral Health and Well-Being
Good oral health is paramount for overall well-being. Without a complete set of teeth, our oral health can deteriorate, leading to bone loss, shifting of remaining teeth, and eventual facial distortion. Furthermore, missing teeth can negatively impact our speech, dietary habits, and self-confidence. All-on-4 dental implants, as performed by a Waterloo dentist, can prevent these consequences, helping maintain oral health and well-being.
The All-on-4 Process: Step-by-Step Guide
The All-on-4 implant procedure involves a series of stages. It begins with an initial consultation, where the dentist assesses your oral health and discusses your goals and concerns. This is followed by the surgical procedure, where the implants are placed into the jawbone. After a healing period, during which the implants integrate with the bone, the final restoration takes place, where a full arch of teeth is attached to the implants. Waterloo oral surgery providers prioritize patient comfort, safety, and satisfaction throughout the process.
Choosing the Right Dental Implant Specialist in Waterloo
Selecting an appropriate dental implant specialist is critical in ensuring the successful outcome of your All-on-4 implants. You want a Waterloo dentist with extensive experience in implantology, particularly with the All-on-4 procedure. Look for dental professionals with a proven track record of dental implant success cases, and consider patient reviews and testimonials to gauge patient satisfaction.
Before and After: Real Patient Success Stories
Across Waterloo, many patients have had their smiles transformed thanks to All-on-4 dental implants. Their testimonials speak of improved confidence, enhanced quality of life, and gratitude for their new smiles. Their before-and-after photos reveal striking transformations, validating the effectiveness of this innovative procedure.
Maintaining Your New Smile: Aftercare and Tips
Proper aftercare is critical for the success of All-on-4 implants. This includes maintaining good oral hygiene, regular check-ups with your dentist, and protecting your new teeth from undue stress. With proper care and professional support, your new smile can last a lifetime, providing continuous benefits to your confidence and oral health.
All-on-4 vs. Traditional Dental Implants: Making an Informed Decision
While both All-on-4 and traditional implants aim to replace missing teeth, they differ in various ways. All-on-4 offers a faster and more cost-effective solution, while traditional implants may provide a more individualized approach. The choice between the two should be made based on your specific needs, lifestyle, and dentist's recommendation.
In conclusion, All-on-4 dental implants present a transformative opportunity for individuals in Waterloo seeking a brand-new smile. They offer an innovative, efficient, and cost-effective solution to restore your smile, oral function, and self-confidence. If you're missing teeth or struggling with dentures, you're encouraged to explore this option with a reputable Waterloo dentist. It's time to take the first step towards achieving that life-changing smile.