Beyond Pain Relief: The Aesthetic and Health Perks of Root Canal Therapy
November 01, 2023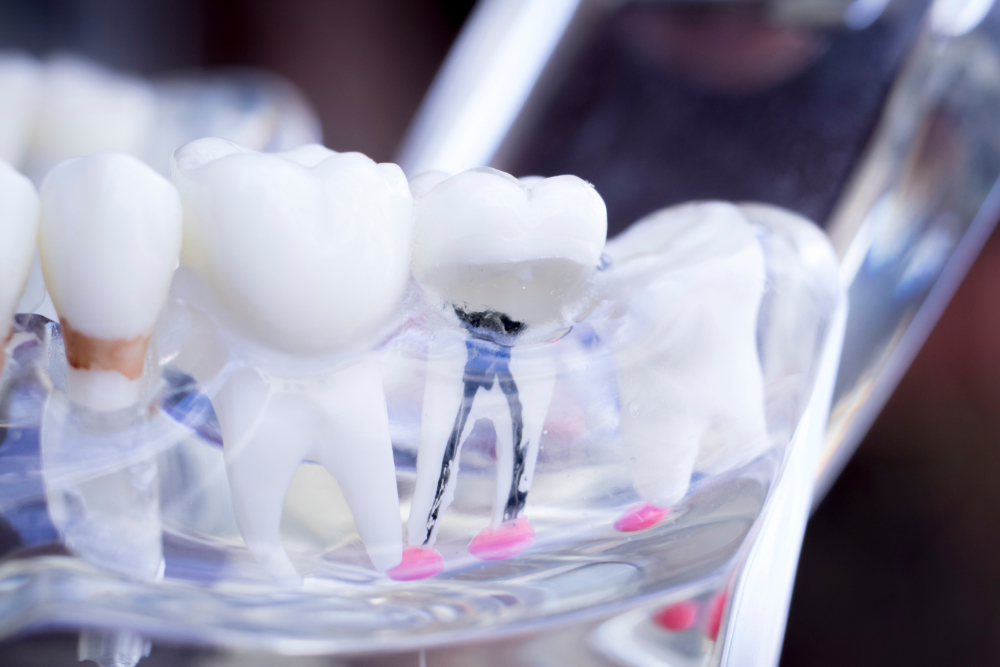 Maintaining dental health becomes quintessential in a world where a healthy smile plays a pivotal role in personal and professional interactions. Root canal therapy is one dental procedure that stands at the crossroads of aesthetics and health. Practised widely in Dentistry in Waterloo and beyond, this treatment goes beyond mere pain alleviation. It's about preserving that all-important smile and ensuring long-term dental health. Moreover, with advancements like sedation dentistry, the process becomes less daunting.
Understanding Root Canal Therapy
Root canal therapy is a nuanced dental procedure aimed at saving a tooth that's badly decayed or infected. The therapy involves removing the nerve and pulp, cleaning, and sealing the inside of the tooth. The necessity of this procedure arises when the inside of the tooth is plagued by infection or inflammation, which, if left unattended, can lead to severe pain or abscess.
Top Seven Aesthetic and Health Perks of Root Canal Therapy
Preserving Your Natural Smile
Natural Tooth Preservation: Root canal therapy is primarily aimed at saving a tooth that is severely decayed or infected. By removing the infected nerve tissue and sealing the tooth, dentists can preserve the natural structure, hence preventing the need for a tooth extraction or an implant.
Aesthetic Advantages: A natural tooth has a structural and aesthetic advantage over prosthetic solutions. The colour, shape, and alignment of your natural teeth contribute to your unique smile. Retaining natural teeth through root canal therapy ensures the authenticity of your smile, something that cosmetic dentistry often finds challenging to replicate perfectly.
The Impact of Infected Teeth on Appearance
Visual Consequences: Untreated dental infections can lead to discolouration, a noticeable decline in oral aesthetics, and even cause a tooth to crack or chip. Furthermore, an infection can lead to facial swelling, which adversely affects one's appearance.
Addressing Aesthetic Aspect: Tackling the aesthetic impact isn't vanity but a necessity for maintaining a healthy, confident smile. It prevents noticeable gaps in your smile, misalignment, or discolouration, all while promoting dental health.
Restoring Dental Health
Resolution of Infections: Root canal therapy aims to eliminate bacteria from the infected root canal, averting the recurrence of infection and preserving the integrity of the natural tooth.
Long-term Health Benefits: This procedure is a long-term solution that halts the spread of infection to other teeth, reduces the need for ongoing dental work, and promotes overall oral health.
Pain Relief and Improved Quality of Life
Alleviation of Pain: The severe pain caused by a tooth infection can be debilitating. Root canal therapy addresses the root cause of the pain, providing immediate relief.
Regaining Comfort and Normalcy: Post-treatment, patients can return to their regular routine without being hampered by tooth pain. Eating, talking, and smiling become comfortable activities once again.
Preventing Further Dental Issues
Halting Progression of Oral Health Problems: By addressing the infection at its core, root canal therapy prevents further deterioration of oral health.
Avoiding Future Complications: Preventing the spread of infection is crucial in averting more complex, painful, and expensive dental treatments in the future.
The Role of Aesthetics in Modern Dentistry
Significance of Aesthetic Dentistry: Aesthetic dentistry, including procedures like whitening, veneers, and straightening, is crucial in improving one's appearance and self-esteem.
The intersection of Aesthetics and Health: A healthy mouth is often a beautiful mouth. By promoting dental health, aesthetic dentistry also fosters the maintenance of a pleasing appearance.
Cosmetic Considerations in Root Canal Therapy
Preserving Appearance: Techniques used in root canal therapy, including the use of tooth-coloured fillings and crowns, ensure the treated tooth retains a natural appearance.
Modern Dental Materials: Advances in dental materials have led to the creation of fillings and crowns that not only match the colour of your teeth but are also durable and long-lasting.
The aesthetic and health benefits of root canal therapy are broad and significant. By choosing this procedure, individuals not only alleviate pain but also preserve the natural aesthetic of their smile and promote long-term dental health. Through an in-depth consultation with a professional in Dentistry in Waterloo, patients can explore sedation dentistry to alleviate anxiety and ensure a comfortable experience during the procedure. As modern dentistry continues to evolve, so does the ease and effectiveness of root canal therapy, making it a wise choice for many facing dental dilemmas.
Choosing Root Canal Therapy Wisely
Before plunging into root canal therapy, a host of factors need consideration. A comparison with alternative treatments and understanding the long-term implications are crucial steps in making an informed decision.
Maintaining Aesthetic Results
Post-treatment care is indispensable in retaining the aesthetic and health benefits accrued from the therapy. Regular check-ups adhering to dental hygiene practices will ensure your smile remains intact for years to come.
Consulting with a Dental Professional
Seeking expert advice is paramount in navigating the decision towards root canal therapy. Engaging with a proficient dentist, especially in a reputable dentistry practice in Waterloo, will provide clarity and ensure you're on the right path toward restoring dental health.
The Dual Benefits of Root Canal Therapy
The aesthetic and health boons of root canal therapy are intertwined, manifesting the dual advantage of this profound dental procedure. A proactive stance towards dental care, aided by professional counsel, contributes towards not only a captivating smile but also a hearty dental constitution, enriching the overall quality of life. Through a comprehensive exploration of root canal therapy, individuals are better poised to make informed decisions regarding their dental health, embracing a future of hearty smiles and robust dental health.
Contact Ashraf Dentistry today for more information on Root Canal Therapy in Waterloo.