Common reasons you are experiencing a toothache
February 08, 2023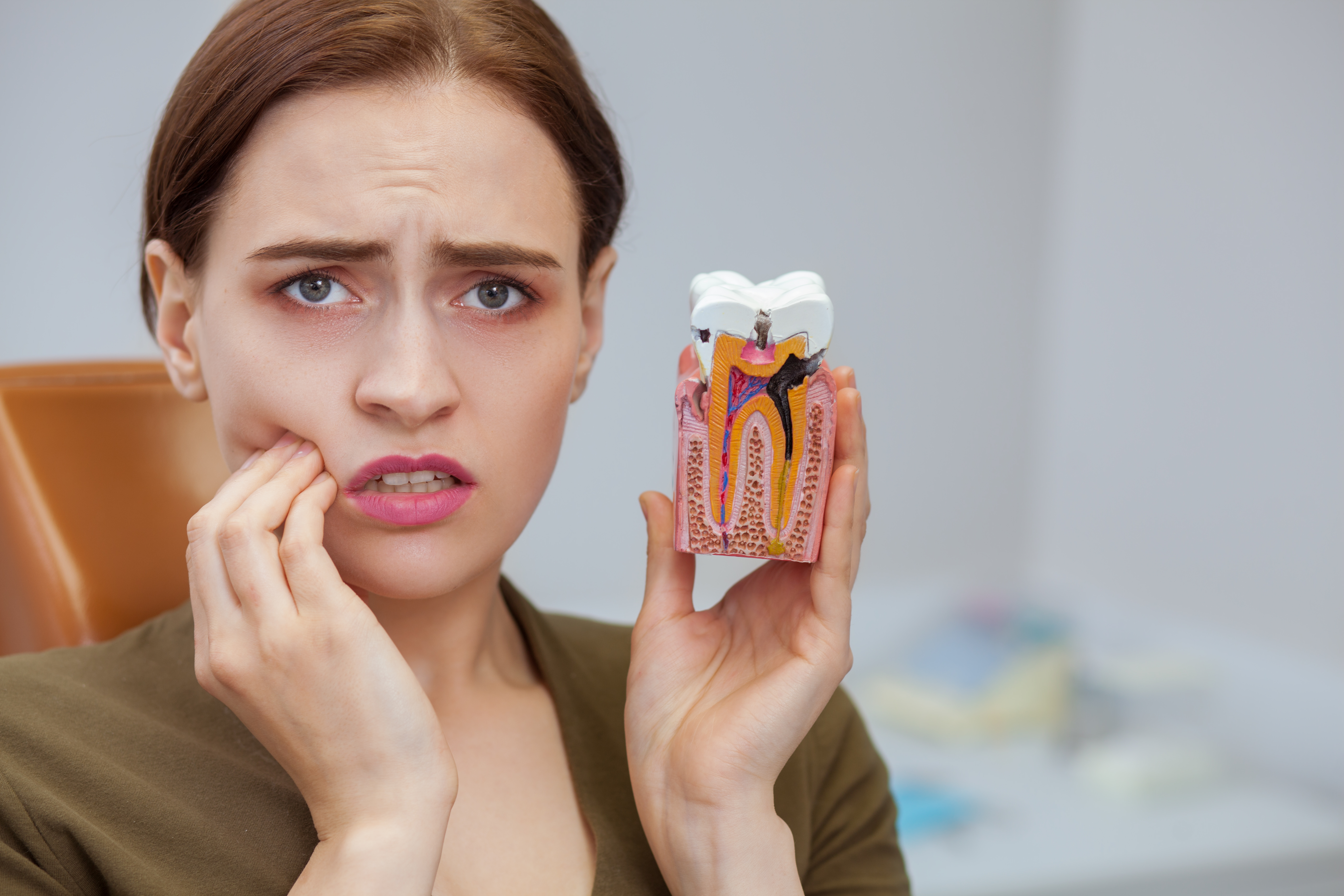 Did you experience a sharp, sudden toothache? Or have been bearing persistent pain over a few days. Here are the most common reasons why you have this pain and what you can do about it.
Common causes of a toothache and Treatment options
Infection or abscess 
An abscess or infection in your gums can cause severe toothaches. Check for swelling, redness, or painful boils on your jaw. Conditions can crop up due to cavities, dental trauma, or improper dental treatment. You could try home remedies and pain medication for temporary relief but consult your dentist as soon as possible.
Tooth decay 
Poor oral hygiene and excessive sugary food intake lead to bacterial growth, plaque, and tartar formation on the teeth. This eventually results in cavities, decay of teeth, and painful toothache. Regular dental check-ups can flag cavities and help you get treated faster.
Loose or broken filling 
A broken or loose filling can lead to gum inflammation and sharp tooth pains. Contact your dentist immediately to get the damage fixed. This will reduce the pain and help you avoid any further deterioration of your tooth.
Broken or cracked tooth 
Excessive teeth grinding and dental trauma like accidents or biting a hard food item can result in a cracked tooth. The broken tooth can cause pulp infection and eventual tooth loss if left untreated. Visit a dentist for immediate consultation and treatment. Many broken tooth cases can be fixed with a cap, while some need cosmetic dentistry.
Gum disease 
Gum diseases are one of the biggest reasons behind toothaches. Poor oral hygiene is the cause of most gum diseases. Making sure you follow a proper oral care routine of brushing twice a day, regular flossing, and using anti-bacterial mouthwash helps effectively treat gum diseases.
Emerging or erupting wisdom teeth
If you are feeling pain around your molars, it could be due to erupting wisdom teeth. The wisdom teeth are often blocked between the jaw bone and the neighboring tooth and become impacted. In such cases, it is best to go for a wisdom tooth extraction to alleviate the pain.
Injury or trauma 
Severe dental trauma is an obvious cause of toothache. Make an immediate appointment to fix the tooth to avoid any further damage.
Bruxism 
Also termed as teeth grinding, bruxism is a bad habit that wears out your tooth enamel. It is caused when you apply excess pressure on your jaws, tensing up the muscles and leading to constant clenching and grinding of the teeth. Avoid this by wearing a mouth guard while you sleep.
Abnormal bite
An abnormal bite can be caused due to impacted teeth, teeth loss, bad dental fittings, overuse of pacifiers, or thumb sucking. It leads to temporomandibular disorders or TMD, where the hinge connecting the temporal bones with the jaw does not work correctly. Fortunately, an abnormal bite can be treated with braces or surgery, depending on the severity of the issue.
You should address tooth issues immediately to avoid significant health hazards. Your dentist can do a thorough check-up and suggest the best course of treatment. Based on the problem, you can go in for cosmetic dentistry, Botox Therapeutics, Platelet-Rich Plasma Therapy, gum disease treatment, extraction, or surgery. Contact Ashraf Dentistry today for more information!