Cosmetic Dentistry in Toronto: Redefining Beautiful Smiles
October 29, 2023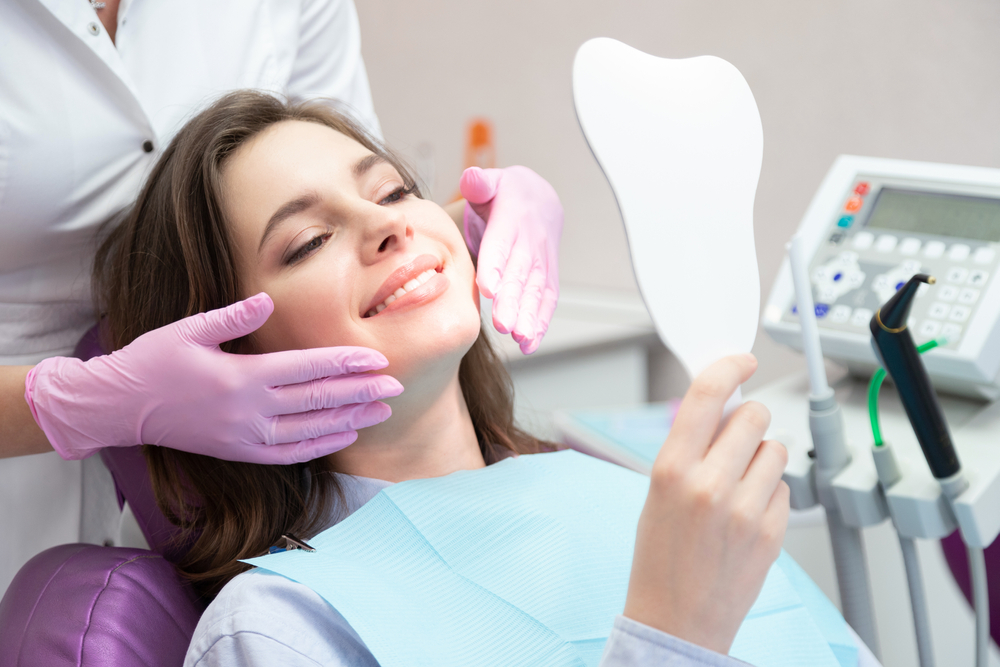 In the heart of Canada's most vibrant city, cosmetic dentistry is seeing an upsurge in demand, with more and more Torontonians embracing the idea of smile transformations. Aesthetics is an integral part of Toronto's culture, reflected in the city's emphasis on beautiful smiles that serve as an essential asset in personal and professional interactions.
Advanced Dental Treatments
The field of cosmetic dentistry in Toronto has made significant advancements, providing patients with an array of modern and sophisticated treatment options. A cosmetic dentist in Toronto utilizes the latest technology and innovative techniques to achieve stunning smile makeovers. Some popular procedures include teeth whitening to remove stains and discoloration, veneers for improving the shape and color of teeth, dental implants to replace missing teeth, and Invisalign for teeth alignment. These procedures, performed with utmost precision, are reshaping the landscape of Toronto dentistry.
Personalized Smile Makeovers
Cosmetic dentistry places a strong emphasis on personalized treatment plans which are tailored to address each patient's unique needs and aspirations. Cosmetic dentists in Toronto work closely with patients to understand their aesthetic concerns and desired outcomes, devising a customized smile makeover plan that ensures the most flattering and satisfying results.
Enhanced Confidence and Self-esteem
Cosmetic dentistry is not just about enhancing physical appearances. It's about boosting confidence and self-esteem. Numerous patients have testified to the positive changes in their lives after undergoing cosmetic dental procedures in Toronto. A beautiful smile can serve as a catalyst for improved self-assurance, leading to improved personal and professional relationships.
Impact on Oral Health
Contrary to common misconceptions, cosmetic dentistry doesn't only cater to aesthetics. It plays a substantial role in promoting oral health. For instance, besides restoring missing teeth, dental implants also prevent bone loss, maintain facial structure, and facilitate proper mouth function. Hence, these procedures do much more than merely enhance appearances; they significantly contribute to overall oral health.
Experienced and Accredited Cosmetic Dentists
Choosing a reputable, qualified and experienced cosmetic dentist is a crucial aspect of the smile transformation journey. Toronto boasts an array of highly qualified, accredited, and experienced cosmetic dentists renowned for their skills and dedication. They utilize their years of experience in cosmetic procedures, ensuring every patient receives the best care and achieves their dream smile.
Natural-looking Results
Modern cosmetic dentistry in Toronto places a significant focus on achieving natural-looking results that harmoniously blend with the patient's facial features. Gone are the days of the "overdone" or artificial appearance. Today, cosmetic procedures aim to enhance natural beauty, promising results that are both subtle and striking.
Smile Maintenance and Aftercare
The longevity of cosmetic dental treatments relies heavily on proper aftercare and maintenance. Ensuring good oral hygiene, avoiding habits that can damage teeth, and regular dental check-ups are imperative to maintaining the beautiful results achieved through cosmetic dentistry.
Cost and Affordability
The cost of cosmetic dentistry can often be a concern for many. However, Toronto dentistry offers various payment options and insurance coverage possibilities to ease the financial burden. Detailed consultation with a cosmetic dentist can provide insights into the available options, making these transformative procedures accessible for all.
In conclusion, cosmetic dentistry in Toronto is revolutionizing the concept of beautiful smiles, offering an amalgamation of aesthetic enhancement, oral health improvement, and personal growth. If you dream of a radiant, confident smile, an experienced and reputable cosmetic dentist in Toronto could be the first step towards making it a reality.