Debunking the Top 5 Common Stereotypes about Dentists
August 29, 2023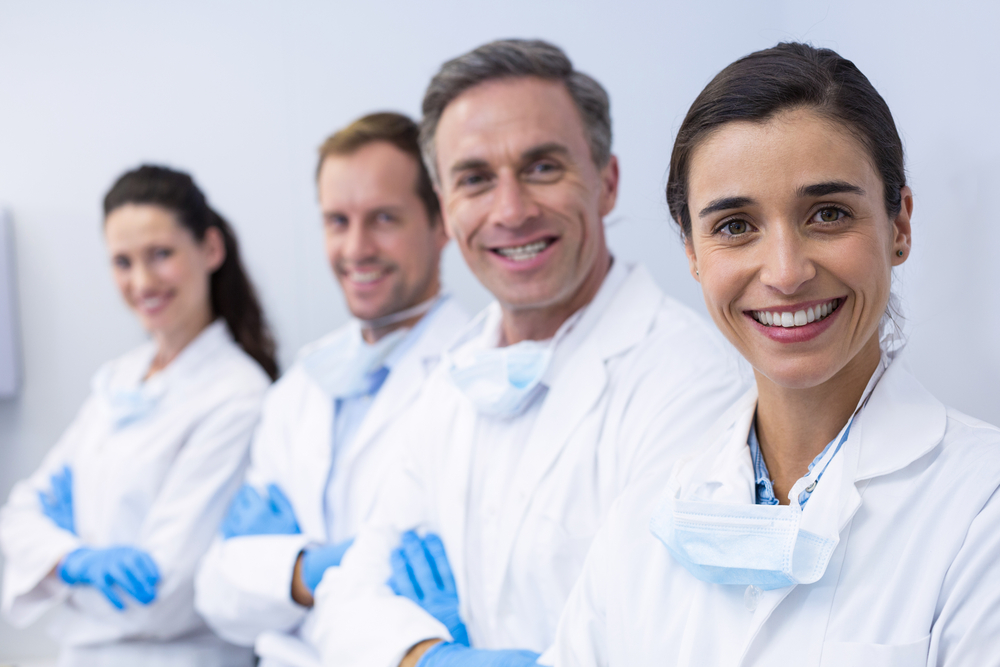 It's time to dive into the world of dentistry, a profession often entangled with an array of misconceptions. In this article, we will dismantle the top five common stereotypes about dentists. Be prepared for some fun facts and essential information as we journey through this exploration, spanning from cosmetic dentistry to pediatric dentistry and touching upon the experience of a Waterloo dentist.
Stereotype: Dentists are only concerned with drilling and filling teeth.
This stereotype paints dentists as individuals focused solely on drilling holes and filling cavities, leaving aside the extensive spectrum of dental care. The reality, however, is much more diverse and nuanced. Dentists are professionals dedicated to improving overall oral health and hygiene, working on preventive measures as much as curative treatments.
A significant part of modern dentistry is cosmetic dentistry, which focuses on improving dental aesthetics in color, position, shape, size, alignment, and overall smile appearance. Procedures range from teeth whitening and dental veneers to composite bonding and inlays/onlays, proving that dentistry isn't just about drills and fillings. It is about crafting confidence through beautiful smiles.
Stereotype: All dentists are in it for the money.
While dentistry can indeed be a lucrative profession, it requires substantial time, energy, and financial investment in education and equipment. Dentists do not merely profit; they invest and reinvest in their pursuit of excellent patient care.
A Waterloo dentist, for example, is known for his passion for serving the community, demonstrating that the profession extends beyond monetary incentives. These dedicated professionals are driven by the gratification they get from restoring a patient's smile, relieving their pain, and improving their overall health.
Stereotype: Dentists don't need to be as skilled as other doctors.
Dentistry demands extensive education, precise hand-eye coordination, excellent communication skills, and a deep understanding of health, aesthetics, and function. Pediatric dentistry, for instance, not only requires a dentist to diagnose and treat dental issues in children but also demands expertise in managing child behavior, guiding dental growth and development, and counseling families on dental hygiene. It is a specialty that necessitates both technical and relational proficiency, much like any other medical discipline.
Stereotype: A visit to the dentist always hurts.
Thanks to technological advancements and improved pain management techniques, dentistry has come a long way over the past few decades. While some procedures can cause discomfort, dentists take great care to ensure pain is minimized. Topical anesthetics, sedation dentistry, and improved surgical techniques now allow for nearly pain-free experiences.
In fact, avoiding routine check-ups due to fear of pain is a misplaced notion, as regular visits to the dentist can prevent more significant, potentially more painful problems in the future. An emphasis on preventive care, both at home and in the dentist's office, can make your dental visit a smooth, painless process.
Stereotype: Dentists are the "bad guys" kids should fear.
Many children associate dentistry with discomfort and fear, often because of how dentists are portrayed in media or from hearing scary stories. However, pediatric dentists specialize in making dental care fun, engaging, and as comfortable as possible for young patients. With a focus on creating positive experiences, pediatric dentists aim to build trust and establish good oral hygiene habits early on.
Moreover, dental offices are incorporating elements to delight the younger audience. Think vibrant decor, kid-friendly dental equipment, and entertaining educational materials – a far cry from the grim, clinical settings typically depicted.
In conclusion, it's time to leave these stereotypes behind and recognize dentistry for the comprehensive, skilled, and essential field it truly is. Whether it's a Waterloo dentist enhancing smiles through cosmetic dentistry or a pediatric dentist turning a child's dental visit into a delightful experience, these professionals work diligently towards a world of better oral health and radiant smiles. Remember, the next time you hear a stereotype about dentists, you are now armed with the facts to debunk it!