Do You Have A Dental Emergency?
December 11, 2022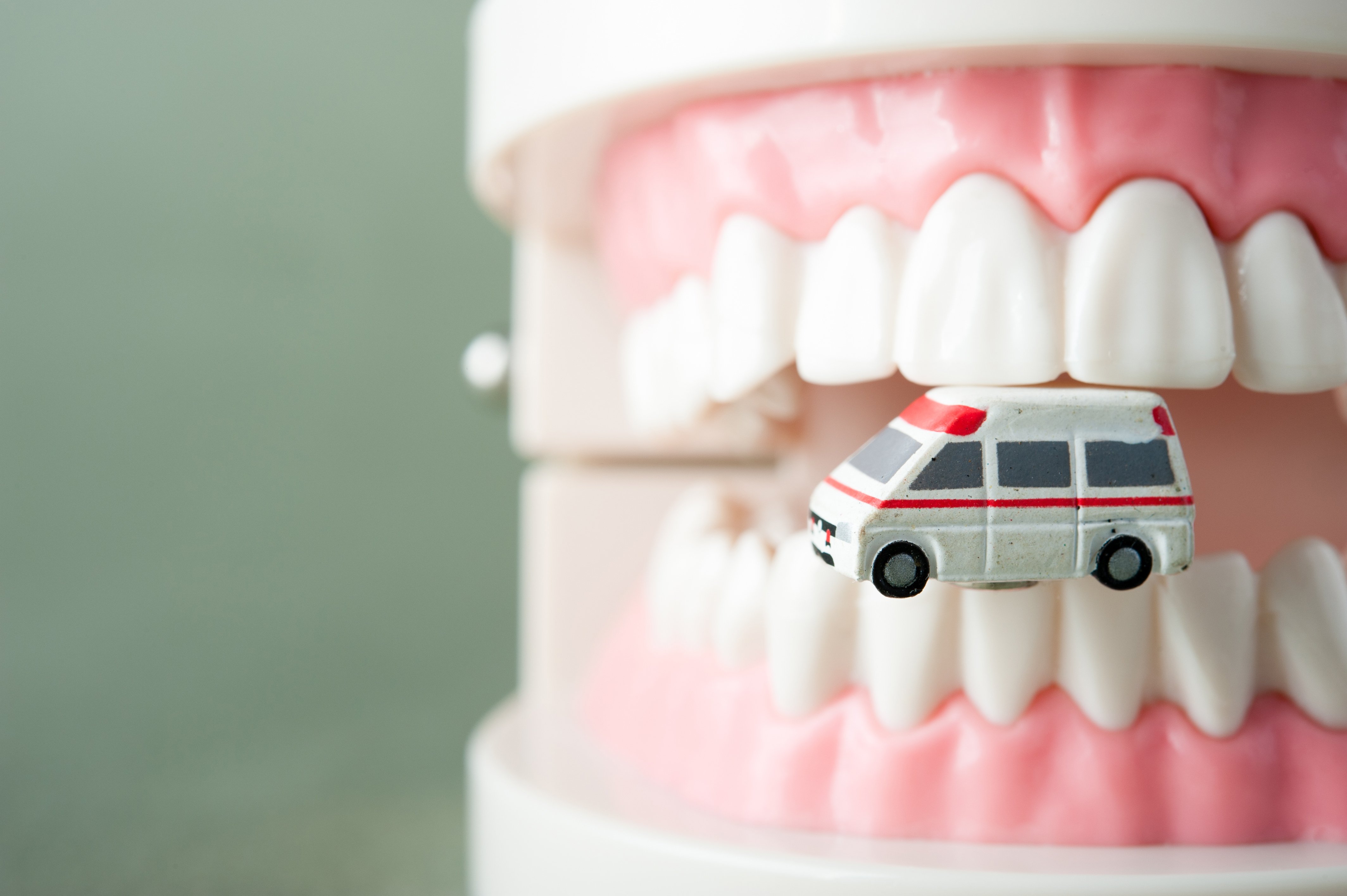 Experiencing discomfort in your teeth can be annoying, but many people choose not to go to the dentist, despite the pain. They let the pain grow until it becomes a dental emergency. So how do you know it's time to go to the dentist? What exactly do you do in the event of a dental emergency?
How to Identify Dental Emergency
If you're dealing with any dental issue that requires treatment from a dentist immediately to alleviate pain, then this is considered a dental emergency. You could be experiencing:
You may have lost a tooth. If you're about to lose a tooth, it can sometimes be saved through emergency treatment.
Suppose you're in a lot of pain. Anytime you experience intense pain from your teeth or gums, it's time to visit the dentist.
If you have an infection, if your face is swollen, or if your gums have swollen, these can both indicate that you have an infection.
If your teeth are loose, even if there's no pain, loose teeth can still require emergency dental treatment.
Suppose there's blood in your mouth. Anytime this happens, it's time to visit the dentist.
Dental First Aid Tips
When you spot a dental emergency, the first thing you should do is book a dental appointment. Until you visit your dentist, here are some emergency dental tips to help relieve pain and care for your teeth.
In A Pinch, At Home Tips
 Rinse your mouth using a saltwater solution. Simply mix salt into lukewarm water to make the solution.
Rinse your mouth using a hydrogen peroxide rinse.
Apply an ice pack to the part of your face that looks swollen or the part that's causing you pain.
Aloe Vera can help you during a dental emergency as well. Apply the aloe vera gel to the surface of your face, the part where the pain is coming from. This can help soothe pain in the area as well.
Have A Dental Emergency Kit
Whether you find yourself dealing with a toothache, a loose crown, a cracked tooth, or other mouth injuries, being prepared can save you from a lot of pain. So what should you add to your dental emergency kit?
Tweezers: To help you reach areas that are otherwise hard to access.
Gauze: Should a tooth be loose or even knocked out, apply gauze to where the tooth should be.
Topical painkiller: Oral analgesics can help you deal with pain.
Tylenol/Ibuprofen: Helps in reducing pain.
Cotton Balls: Can be used while applying medication to your mouth or even to clean areas before applying the medicine.
Disposable Gloves: To ensure you maintain good sanitary standards.
Floss: Should something get stuck between the teeth, you'll need to floss to get them out.
Temporary cavity Fillings: You may need these if you have fillings that might fall out.
Dental First Aid Tips
So what do you do in the event of specific dental issues? Until you visit your dentist, you can use these dental tips to care for your teeth.
Pain and Sensitivity: Tylenol can be enough to get you through if you have minimal discomfort. You can also apply a wrapped ice pack to the area. You'll need to get a dental appointment to have the pain checked out. If the pain gets more intense, then visit the dentist immediately.
Knocked Out Tooth: Avoid touching the tooth's roots if this happens. Refrain from trying to place the tooth back into your mouth. You can also set the tooth in a glass full of milk until you see the dentist. You'll need to call your dentist immediately, as the tooth should be positioned back into your mouth within thirty minutes.
Broken Tooth: Broken teeth aren't life-threatening in any way. But they can be annoying and make chewing difficult. Depending on how much of the tooth was chipped, you may want to leave it alone. But if a lot of the tooth has been chipped, then schedule an appointment with your dentist. If you're in pain, then it is a dental emergency.
Lodged Object: If something gets lodged between your teeth, you'll need to floss your teeth. Do it carefully. If you feel any pain or can't get the lodged object out even after flossing, then it's time to visit the dentist.
Swelling: When your mouth swells, this could indicate that there's an infection of some kind. It's also unlikely that the swelling will go away without treatment. You can apply a wrapped ice pack to the area, but you'll need to visit the dentist as soon as possible.
Bleeding: Have you noticed blood in your dental floss? This is an early sign of gingivitis and other kinds of gum diseases. It's not an emergency, but you should still see a dentist at your earliest convenience. If you find blood in your saliva, then gum disease could be at an advanced stage. It could also indicate cancer in its later stages. Even if you've just had your tooth extracted, bleeding from the mouth isn't normal. So seek help from a dentist.
The Do's and Don'ts of a Dental Emergency
Do's:
Here's what you should do in the event of a dental emergency:
Ensure that the dentist you've selected offers emergency services.
Apply pressure to the area that's bleeding to stop the bleeding.
If a tooth has been knocked out, then keep it submerged in milk and in a clean container.
Ensure that there's a dental emergency kit at home. Carry it to your car while you're driving to the dentist.
If you're experiencing severe pain or your mouth has swollen up, visit the emergency department of a dentist's clinic.
 Don'ts:
Don't eat or drink anything that's either hot or cold.
Don't eat food that's hard, sticky, or crunchy.
Don't be aggressive when you brush or floss your teeth.
Avoid smoking and tobacco products
If your tooth was knocked out, don't place it in a napkin or your pocket.
Most importantly, you should not hesitate to get medical assistance should you experience any of the following:
Tooth pain
Fever
Sudden pain and Sensitivity
Swelling of the gums or the mouth
Trouble breathing
Trouble swelling
A foul-tasting discharge
If your face experiences swelling or you get a fever suddenly, you'll need to visit the ER immediately. Should there be any head trauma, you'll also need to go to the ER. If there's continuous bleeding from your mouth after an extraction or surgery, then it's an emergency as well.
There may be times when you experience tooth pain; as a result, it may affect your gums, face, or jaw. During such times, it's necessary that you seek medical attention as soon as possible. This guide helps you learn about what you can do to provide immediate medical assistance until you see the dentist.