Dry January- The effects of alcohol on your oral health
January 05, 2023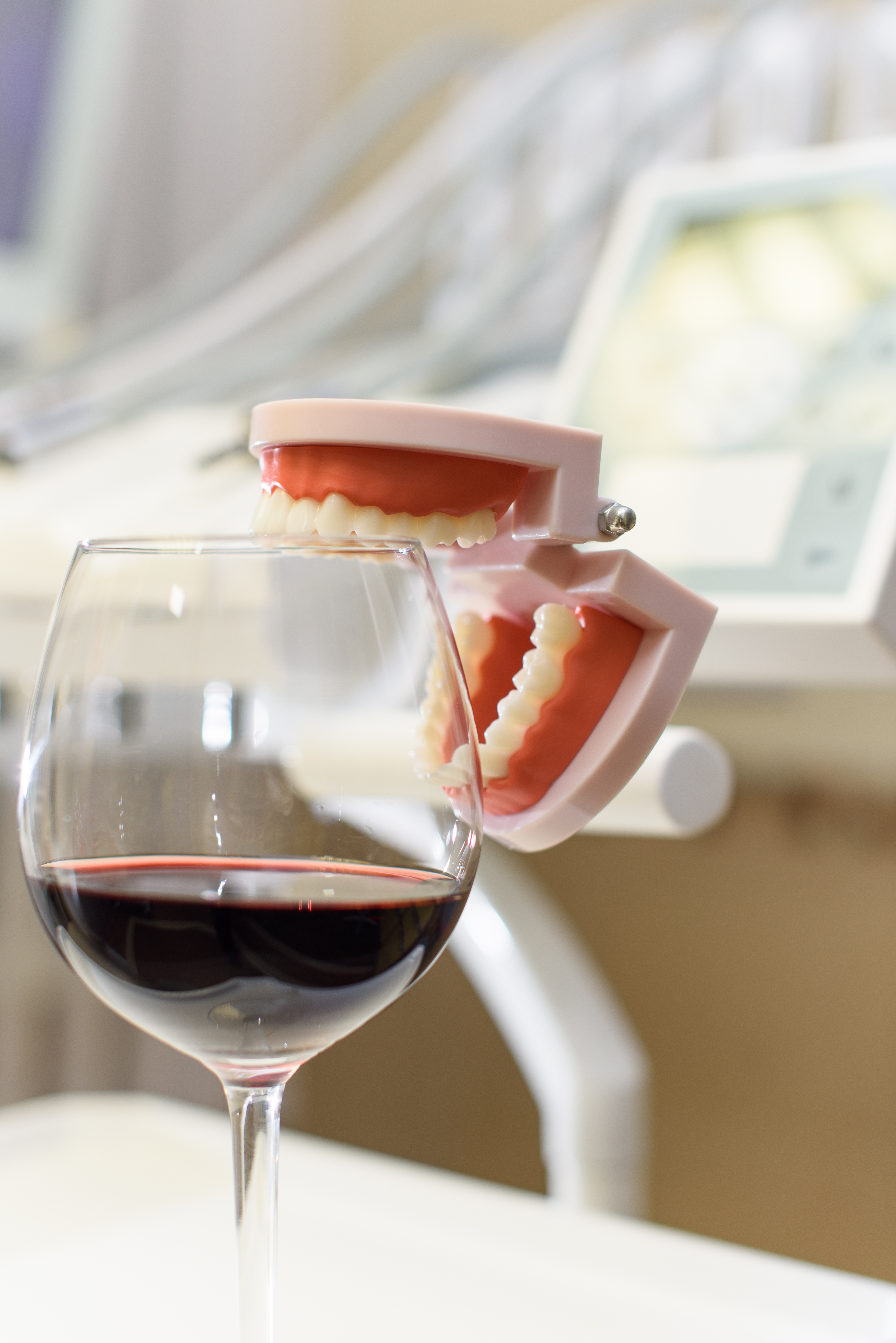 We know that the holidays are an alcohol-rich affair. Dry January is a campaign where people pledge to refrain from consuming alcohol for the entire month of January. The campaign is typically meant to encourage people to take a break from cocktails after the holiday season and to consider their relationship with alcohol. Some people participate in Dry January as a way to improve their health or reset their habits. At the same time, others use it as an opportunity to raise awareness about the harmful effects of alcohol on physical and mental health.
How alcohol affects your teeth
Drinking alcohol can have harmful effects on your dental health. Here are a few ways that alcohol can impact your teeth and gums:
Dry mouth: Alcohol can reduce saliva production, leading to dry mouth. Saliva helps to neutralize acids in the mouth and wash out food particles. A lack of saliva can increase the risk of tooth decay and gum disease.
Gum disease: Alcohol can cause dry mouth, which can increase the risk of gum disease.
Tooth discoloration: Alcohol can stain the teeth, particularly if it contains dark or colorful additives, such as red wine or cocktails with dark juices or syrups. The acid in alcohol can also weaken tooth enamel, making it more susceptible to staining.
Tooth enamel erosion: The acid in alcohol can weaken tooth enamel, which can lead to tooth sensitivity and an increased risk of tooth decay.
Increased risk of oral cancer: Heavy alcohol consumption is linked to a higher risk of oral cancer.
Poor oral hygiene: Alcohol consumption can impair judgment and coordination, making it more difficult to practice good habits like brushing and flossing.
It's essential to limit your alcohol intake to reduce the risk of these harmful effects on your dental health. If you choose to consume alcohol, brush and floss your teeth regularly and stay hydrated to help mitigate some of these effects.
Combating the effects of alcohol – maintaining oral care
Several dental treatments can help combat the negative effects of alcohol on your teeth and gums. Here is a brief overview of each treatment:
Teeth whitening
Teeth whitening can help to remove stains and discoloration caused by alcohol. There are various options regarding teeth whitening, including at-home kits, in-office treatments, and over-the-counter products.
Cleaning
Professional teeth cleaning, also known as scaling and root planing, can remove plaque and tartar build-up from the teeth and gums. This can help to prevent gum disease and improve the overall health of your mouth.
Gum disease treatment
If you suffer from gum disease, your dentist might recommend a variety of treatments. These may include scaling and root planing, antibiotics, or surgery, to help improve the health of your gums.
If you are in search of a trustworthy clinic to get treated for it, Ashraf Dentistry offers a number of periodontal treatments. Some include scaling, root planning, gingivectomy, and gingival plastic surgery (surgical removal of the gum tissue).
Cosmetic dentistry
Several cosmetic dental procedures can help to improve the appearance of your teeth and gums. These procedures may include veneers, bonding, crowns, etc. These can be easily done using CEREC (Chairside Economical Restoration of Esthetic Ceramics). CEREC is a technology that lets dentists create custom-made dental restorations, such as crowns, bridges, and veneers, in a single office visit.
The process typically involves using a digital scanner to create a 3D model of the tooth in question. The dentist uses computer-aided design (CAD) software to design the restoration based on the digital model. The restoration is then milled using a special machine and can be fitted and placed in the same visit. Ashraf Dentistry offers reliable CEREC Restorations. Ashraf Dentistry has an onsite CEREC milling machine that provides porcelain crowns, inlays, onlays, and bridges.
How to have a successful dry January
There are multiple benefits to doing a Dry January. It can help you save money by being able to skip on drunk-night Ubers, and also help you:
Plan ahead
If you know you will be attending social events where alcohol will be present, come up with a plan in advance for how you will handle the situation. This might involve bringing a non-alcoholic drink with you, volunteering to be the designated driver, or simply saying no to offers of alcohol.
Stay hydrated
Alcohol can cause dry mouth, increasing gum disease and tooth decay risk. Make sure you drink a lot of water to keep your mouth hydrated.
Practice good oral hygiene
Remember to maintain oral practices such as brushing and flossing your teeth regularly to get rid of bacteria as well as food particles that lead to tooth decay and gum disease.
Consider using a mouthwash
Mouthwash can kill bacteria in your mouth while also freshening your breath. Look for a mouthwash with fluoride to help strengthen tooth enamel.
Don't neglect your dental appointments
It's essential to continue seeing your dentist for regular check-ups and cleanings, even if you're not drinking alcohol. This will help to ensure that your mouth stays healthy and that any issues are caught and treated early. In fact, starting the year with a professional dental cleaning sets the tone right for the rest of the year, and you are unlikely to resume drinking right after!
Get support
If you're finding it tough to stick to your goal of not drinking alcohol, consider seeking support and help from friends, family, or a support group. Many online resources and apps are also available to help you stay on track.
Dental/oral hygiene takes a hit during the holidays as alcohol consumption skyrockets. But there are definitely ways around it. Dry January can be a way to begin your journey of weaning off of alcohol. Maintaining daily oral hygiene and keeping up with your dental appointments can help you combat the ill effects of alcohol and help you stay clean!