Five Things to Know About Dental Implants
November 05, 2023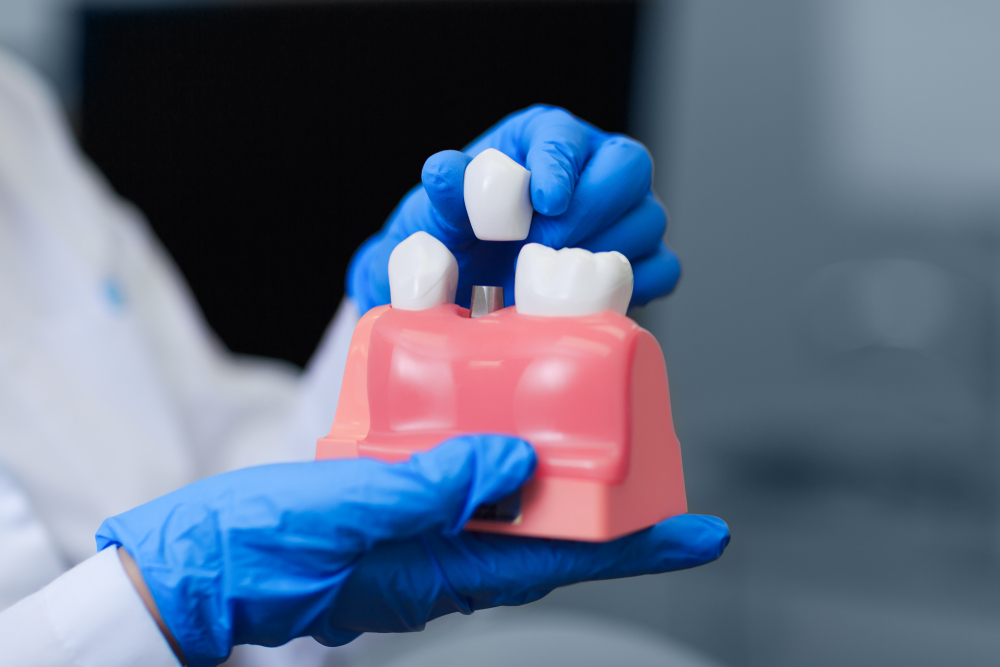 Dental implants have increasingly become a preferable choice for those looking to replace missing teeth, offering a level of comfort and aesthetics that closely mirror natural teeth. This article delves into the crucial points to be acquainted with regarding dental implants, shedding light on their structure, permanency, procedural aspects, candidacy, and cost. A noteworthy mention is the role of advanced practices such as All-on-4 Dental Implants and Implant-Supported Dentures, along with regional centers of excellence like Dentistry in Waterloo, which contribute significantly to the advancing domain of dental restorations.
What Are Dental Implants?
Dental implants are artificial tooth roots created from various biocompatible materials, predominantly titanium, which are surgically anchored into the jawbone. They act as a robust and stable base for affixing replacement teeth, including crowns, bridges, or dentures. Among the variants, All-on-4 Dental Implants is a technique where a complete arch of teeth is supported by merely four implants, minimizing surgical intrusion and recovery time. Another significant type is Implant-Supported Dentures, which, unlike traditional dentures, are anchored on implants, enhancing stability and functionality.
Are Dental Implants Permanent?
Crafted to be enduring, dental implants with regular care and maintenance can potentially last a lifetime. Their longevity is closely tied to factors such as oral hygiene, overall health status, and the proficiency exhibited during the implant procedure. Thus, a well-executed implant by adept professionals followed by a stringent oral hygiene regimen can significantly contribute to the permanence of dental implants.
How Is the Implant Procedure Performed?
The journey towards acquiring dental implants encompasses several stages:
Consultation:Initially, a thorough evaluation of your oral health is conducted, after which the treatment options are discussed.
Implant Placement:This stage involves the surgical insertion of the implant into the jawbone.
Osseointegration:The implant undergoes a fusion process with the bone over subsequent months, establishing a sturdy foundation.
Abutment Placement:An abutment, serving as a connector, is affixed to the implant to facilitate the attachment of the replacement tooth.
Restoration:A custom-designed crown, bridge, or denture is fastened to the abutment, completing the restoration process.
Who Is a Candidate for Dental Implants?
Dental implants aren't a universal solution, with candidacy determined by:
Healthy Gums and Adequate Bone Density:A robust foundation is imperative for the success of the implant.
Controlled Medical Conditions:Uncontrolled medical conditions could potentially hinder healing post-procedure.
Oral Hygiene Commitment:A strong commitment to maintaining oral hygiene and regular dental exams and check-ups are essential for the longevity of the dental implants.
What Is the Cost of Dental Implants?
The financial investment in dental implants can vary extensively based on factors such as geographical location, the number of implants required, and the type of restoration chosen. For instance, the cost may be different when engaging with professionals specializing in Dentistry in Waterloo. It's paramount to consult with a reputable dentist or oral surgeon to obtain a personalized cost estimate. While the initial cost may be higher compared to other tooth replacement alternatives, the durability and enhanced functionality of dental implants often justify the investment.
Bonus: 3 Unique facts about dental implants
Ancient Origins: Dental implants have ancient roots, literally. Archaeological discoveries have found that ancient civilizations used materials like stones, shells, and iron for tooth replacements thousands of years ago. The most notable find is from a Mayan burial site dating back to 600 AD, where a woman had tooth-shaped seashell fragments implanted in her jaw.
No Cavities: In contrast to natural teeth, dental implants are impervious to cavities. However, it's important to maintain good oral hygiene to ensure the health of the gums and surrounding teeth, which can still be susceptible to dental issues like periodontal disease.
Various Applications: Dental implants are incredibly versatile. They have the capability to substitute a single absent tooth, multiple teeth, or even an entire set of teeth.
In conclusion, engaging with a qualified dentist or oral surgeon for the most current information is crucial as dental implant methodologies and considerations continue to evolve. This will also address any individual queries or concerns you may have regarding dental implants, ensuring that you are well-informed before making a decision on this life-enhancing dental restoration option.
Contact Ashraf Dentistry today for more information on dental implants!