Frequently Asked Questions on CERC Treatments
September 18, 2022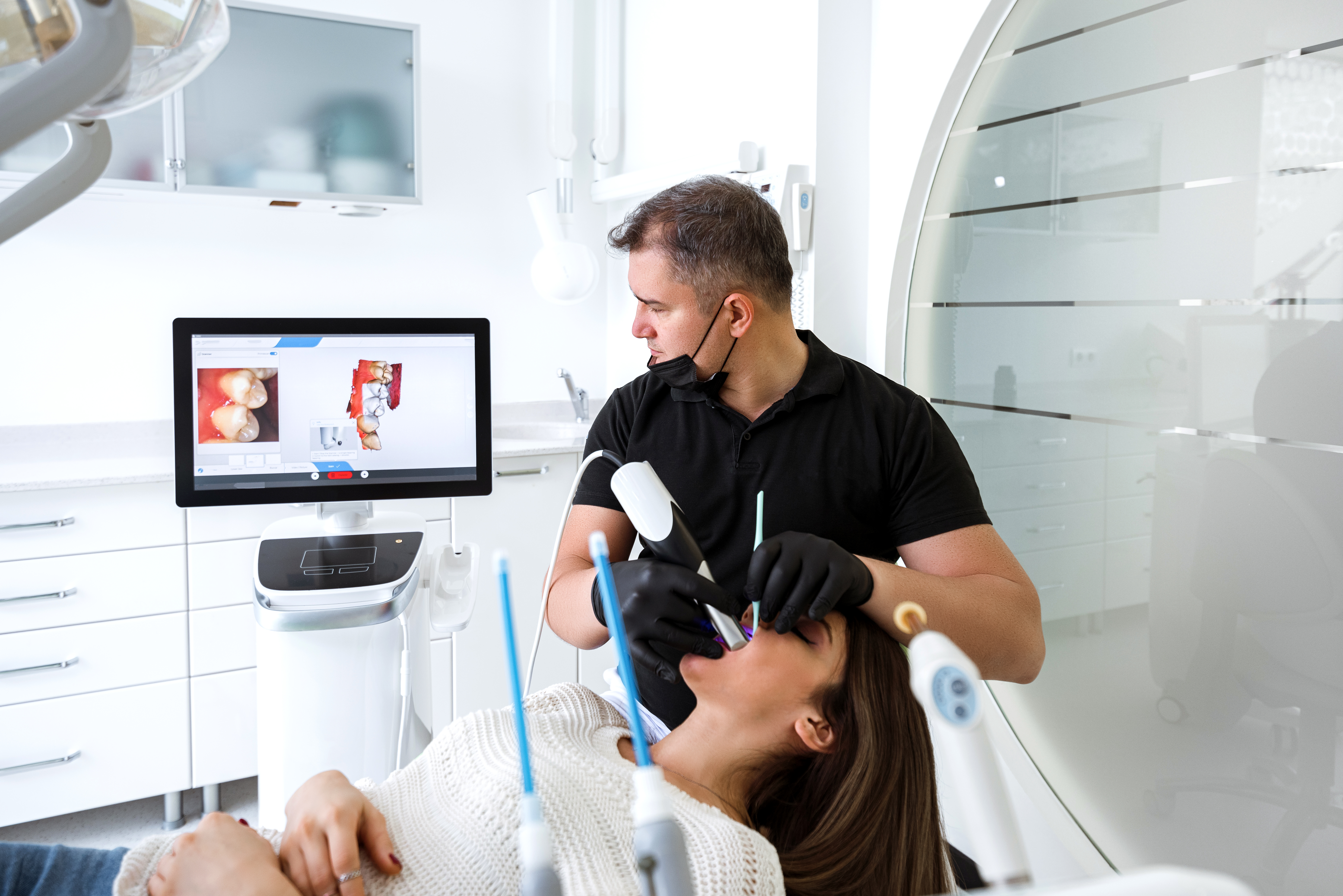 If you want to visit your dentist for a decayed, discolored, chipped, or fractured tooth. In that case, they may advise you to opt for a CEREC restoration. It is one of the latest dental prosthetic options available. Read along to know more about CEREC restorations.
What are CEREC restorations?
A CEREC restoration is the short form of chairside economical restoration of aesthetic ceramics. These are custom-made tooth structures or caps made to fit over prepared tooth surfaces that need restoration. It can be used for extensive decay areas when fillings are not enough. They also support tooth structure after a root canal treatment and provide support to dental bridges. CEREC crowns can be used for permanent prostheses over implant screws.
What can CEREC restorations provide for me?
One of the latest and most popular dental restorations is CEREC restorative crowns. It is made of solid ceramic blocks or Zirconia. It is fabricated by using computer technology in a few hours.
CEREC prosthetic crowns are made from the most advanced technology available in Dentistry.
Who would benefit from the CEREC procedure?
CEREC benefits patients who do not have much time to receive a dental procedure- therefore, patients needing implant prosthesis, inlays, onlays, partial crowns, veneers, and crowns for anterior or posterior teeth.
People with teeth showing extensive damage, fractured teeth, repeated fracture of old fillings, root canal teeth, or multiple decay areas in adjacent teeth.
What are the advantages of CEREC restorations?
Same-day delivery of crowns: Instead of waiting 4-6 days for conventional dental crowns, you can get a new crown fitted the same day. You can leave the dental office with a new tooth crown on the same day.
Appearance: CEREC crowns appear more aesthetically pleasing than conventional crowns as they do not have a metal core. This helps reflect light; thus, your dental crown looks more natural and blends well with surrounding teeth.
Strength: CEREC crowns are very sturdy and can bear high stresses.
How durable are CEREC restorations?
On average, a CEREC restoration should easily last 10 to 15 years. However, in cases of diet precautions and excellent dental care, a CEREC restoration can last up to 25 years.
Which types of material do the CEREC machine use?
CEREC machines typically use porcelain or Zirconia for permanent restorations. In addition, temporary crowns can be milled in the machine using resin and composite.
How do CEREC restorations work?
CEREC crown technology works quite similarly to 3-D printer technology.
Your dentist will cut and prepare your tooth to facilitate the fabrication of the CEREC crown.
Intraoral Photographs will be taken, and your tooth will be scanned for design.
These images are loaded into the design machine. Your dentist will then apply CAD/CAM technology to the design and fabricate a final blueprint of the tooth crown.
After your approval, the final trial is fed into the milling machine along with the material needed to make the CEREC crown. The machine then completes the milling of a 3D CEREC crown.
Your dentist will polish the finished crown and make minor adjustments if required. They will then cement it to your tooth.
The quality of the patient's experience will not be compromised. The process is simple, non-traumatic, and most comfortable for the patient.
How long will the process and procedure take?
The process of designing and fabricating a CEREC crown is very straightforward. It requires between 1 to 2 hours for the dentist to design and manufacture the best dental crowns for you.
Is the CEREC restoration procedure painful?
No part of the CEREC procedure is traumatic or painful for the patient:
Your dentist will prepare your tooth painlessly.
Scanning the tooth is as easy as taking selfies or pictures.
The final fixing of the crown is simple and does not involve any pain.
What is the recommended aftercare for a CEREC restoration?
The aftercare for a CEREC restoration is as easy as caring for your natural teeth.
Properly brush your teeth twice a day.
Floss interdental surfaces
Do not bite on complex objects or use your teeth as tools to open packaging or bottles.
Avoid having too many drinks which contain artificial dyes or rich natural pigments that can potentially discolor your prosthetic crowns.
It is better to avoid biting very hard on substances like bones.
It is recommended to professionally get your teeth cleaned at least once every 18 months after placing a prosthesis in your mouth.
Suppose you are experiencing dental decay, or have a fractured, chipped, or discolored tooth which needs restoration. In that case, talk to your dentist for a CEREC restoration. CEREC restorations is a straightforward and painless process to get a new tooth crown as soon as possible. CEREC crowns have a very aesthetic appearance, are durable, and require a minimum time to be made.
If you want to consider having a CEREC restoration, feel free to consult us here at Ashraf Dentistry. We are more than happy to review and discuss your oral health.