Is natural necessarily better for your oral care?
August 31, 2023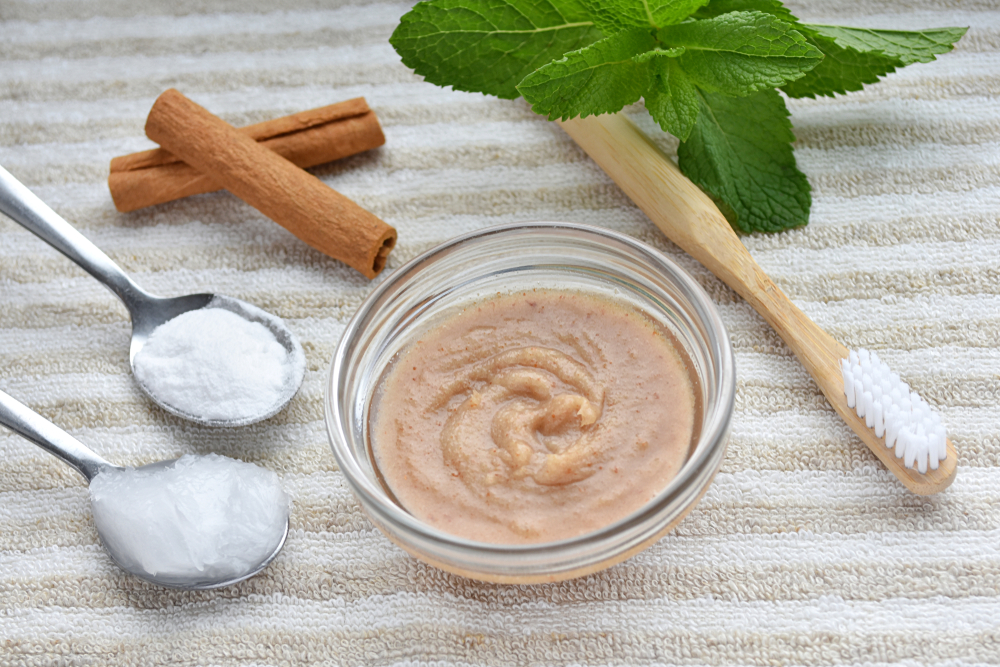 When we talk about natural oral care products, we're referring to those made from ingredients that occur organically in nature rather than those that are chemically synthesized. They are often presented as milder alternatives with the potential to nurture the body and leave a smaller carbon footprint. Despite the escalating interest in natural products, the critical question remains: are they always the superior choice for your oral health?
Understanding the Importance of Oral Health
Oral health isn't merely about flashing a bright, clean smile; it's an integral aspect of our overall health. This broad concept includes consistent practices such as regular brushing and flossing, cleanings and fillings provided by professional dental practitioners like a Waterloo dentist, and periodic dental check-ups. Implementing these habits contributes to preventing oral health issues, including gum disease and tooth decay, and can have implications for broader health concerns, such as heart disease.
Popular Natural Ingredients
Natural oral care products often champion popular ingredients like tea tree oil, baking soda, activated charcoal, coconut oil, xylitol, aloe vera, green tea, and essential oils like peppermint or spearmint. These ingredients are often applauded for their properties. For instance, tea tree essential oil is known for its antimicrobial potential, baking soda for its whitening effect, while coconut oil and aloe vera offer soothing and anti-inflammatory benefits.
Scientific research suggests these natural ingredients yield a diverse array of findings. Certain studies validate the advantages of some ingredients, emphasizing their antibacterial or anti-inflammatory effects. Yet, the evidence supporting others is not as definitive, leading to more ambiguous interpretations. Consequently, while some natural products may bring about specific benefits, the overall efficacy of these natural alternatives, particularly when compared with traditional products, remains under continued scrutiny and investigation.
Comparing Natural vs. Traditional Products
Conventional oral care items such as toothpaste and mouthwash typically contain fluoride, a compound renowned for its robust defense against cavities and gum disease. Thus far, no natural ingredient has managed to rival fluoride's proven effectiveness in oral care, raising questions about whether natural products can offer the same level of protection.
Potential Risks and Side Effects
Potential risks and side effects accompany both natural and traditional oral care products. Some natural ingredients might trigger irritation or allergic reactions in susceptible individuals. On the other hand, conventional products sometimes contain elements like parabens or sodium lauryl sulfate that have sparked controversy due to potential health concerns, leading some to seek more natural alternatives. When in doubt, ask a professional oral care practitioner.
Sustainability and Ethics
From an environmental and ethical standpoint, natural oral care products often resonate with those conscious about sustainability. They frequently use recyclable or biodegradable packaging, endorse cruelty-free testing, and prioritize ethically-sourced ingredients. However, not all natural products align with these standards, emphasizing the importance of thorough research before purchasing.
Personal Preferences and Values
Personal values and preferences inevitably factor into this decision. Some individuals might gravitate towards natural products due to health sensitivities, environmental convictions, or simply due to personal inclination.
Our Dental Insights
Natural oral care products can provide an appealing alternative for some, but they might not be universally suitable or equally effective for everyone. Oral care is not a 'one-size-fits-all' concept. It's always prudent to consult with your dentist before instigating significant changes to your oral care regimen.
The 'natural' label doesn't necessarily equate to better. It's essential to research, weigh the pros and cons, appraise the available scientific evidence, and consider personal needs and values. The optimal oral care routine aligns with individual health requirements, personal values, and lifestyle while efficiently maintaining oral hygiene and health.
Need assistance navigating natural oral care products, contact Ashraf Dentistry today!