Is there a link between sleep and oral health?
June 15, 2023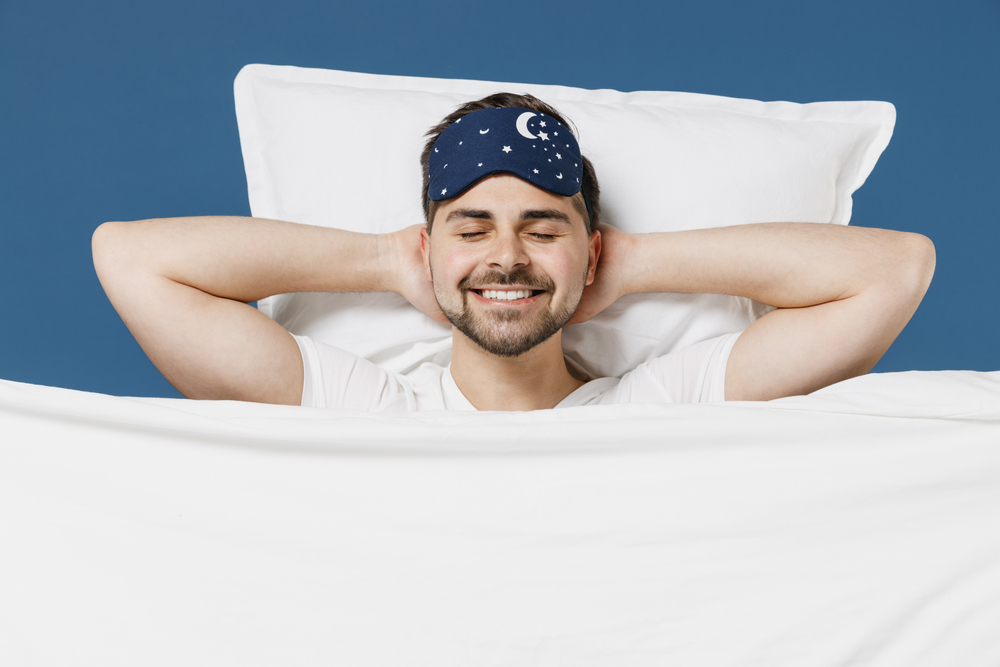 Maintaining good oral health is critical for overall wellness; as it turns out, getting a good night's sleep is just as crucial. According to an article by the Alaska Sleep Clinic titled "The Harmful Effects of Sleep Deprivation on Your Dental Health," lack of sleep can have detrimental effects on oral health.
Ashraf Dentistry provides expert commentary on the link between sleep deprivation and dental health, as discussed in the article. (Source: Alaska Sleep Clinic, The Harmful Effects Of Sleep Deprivation On Your Oral Health, October 17, 2022, https://www.alaskasleep.com/~alaskasl/the-harmful-effects-of-sleep-deprivation-on-your-dental-health/ ).
Lack of Sleep Can Cause Periodontitis
Ashraf Dentistry agrees with the information regarding the link between sleep deficiency and periodontitis. "Sleep deprivation can affect and weaken the immune system, which can contribute to gum disease and periodontitis," says Ashraf Dentistry. The destruction of the tissue surrounding teeth and the creation of pockets between gums and teeth, neglecting to address such issues can result in significant dental health complications. As the article highlights, some of the symptoms of periodontitis include swollen and receding gums, pain while chewing, bad breath, and bleeding gums. "Patients who encounter any of these symptoms should seek prompt dental care to prevent the disease from progressing further," adds Ashraf Dentistry. Regular dental exams and prompt treatment of any dental problems that arise are critical in preventing the progression of more severe oral health conditions. This underscores the importance of getting adequate rest to maintain optimal oral health.
Increase Levels Of Inflammation In the Gums
Ashraf Dentistry agrees that inadequate sleep can lead to heightened gum inflammation, which can contribute to the onset of gingivitis. "Patients who experience swollen gums or bleeding while brushing should seek dental care immediately. This could indicate an underlying issue regarding your oral health," advises Ashraf Dentistry. "Untreated gingivitis can progress to more serious oral health issues like periodontitis and tooth loss."
Furthermore, the article highlights the negative impact of poor sleep on dental health by pointing out that when individuals are sleep-deprived, they may feel sluggish and opt for additional cups of coffee or snacks that can be detrimental to their dental health. "Consuming sugary or acidic foods and drinks can negatively impact your oral health, especially before bed," says Ashraf Dentistry. In addition, when individuals are sleep-deprived, they may be less focused while brushing and flossing, which increases their risk of gingivitis. Therefore, Ashraf Dentistry advises that individuals should prioritize good sleep hygiene and maintain a healthy diet to prevent dental problems associated with poor sleep.
Sleep Deprivation Is Connected To Bruxism
At Ashraf Dentistry, we fully agree with the statement that sleep deprivation is connected to bruxism. Bruxism is surprisingly a common condition, and it can cause significant damage to teeth and overall oral health. The connection between bruxism and sleep deprivation is clear, as bruxism is often linked to stress, anxiety, and sleep disorders. Lack of sleep or increased stress levels can worsen the symptoms of bruxism long-term.
As the article suggests, many people are unaware that they have bruxism and only find out when serious complications develop. We recommend that patients who experience any of the symptoms mentioned, such as sore jaws or increased tooth sensitivity, should schedule an appointment with their dentist immediately. At Ashraf Dentistry, we offer a range of treatments for bruxism, including Botox Therapeutics. Botox Therapeutics can be used to relax the jaw muscles, reducing the intensity of teeth grinding and clenching. Extensive evidence supports this treatment's effectiveness in reducing bruxism symptoms. It can help prevent further damage to teeth and gums.
Addressing bruxism as early as possible is crucial to avoid any complications leading to more severe dental problems. With proper diagnosis and treatment, patients can manage the symptoms of bruxism and protect their dental health.
Lack Of Sleep Weakens Your Immune System
At Ashraf Dentistry, we believe that oral health is an essential part of overall health. Unsurprisingly, insufficient sleep can weaken the immune system, resulting in a heightened vulnerability to infections and illnesses, including dental problems. The immune system prevents and fights gum infections and tooth decay. In instances of a weakened immune system, bacteria can more easily penetrate the gums and cause inflammation and infection.
In addition to the body's natural defenses, good oral hygiene practices can also contribute to a healthy immune system. Regular brushing and flossing can help remove harmful bacteria and prevent them from causing damage to the teeth and gums. We also advise regular dental examinations and dental cleanings to identify and address any potential dental issues promptly.
In summary, obtaining sufficient sleep is crucial for preserving both a robust immune system and optimal oral health. We encourage our patients to prioritize getting enough sleep and caring for their dental health to ensure their overall well-being.