Keep this checklist handy to ensure a healthy smile
January 26, 2023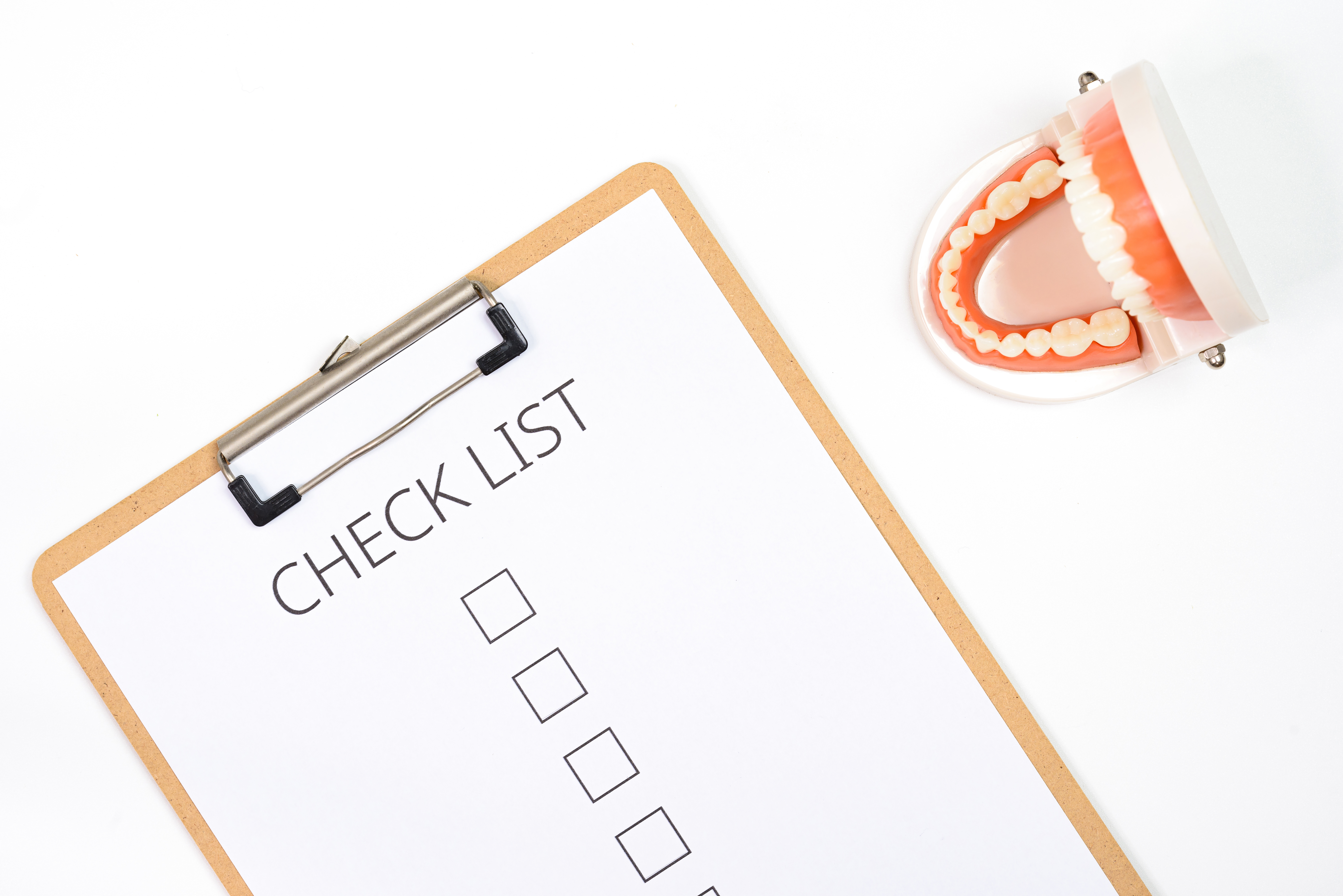 Oral hygiene plays a significant role in your personal and professional circles. No one wants to be around people with bad mouth odour or visibly dirty teeth. You only have to invest a little time and effort every day to maintain good oral hygiene.
Here is how you can make sure you maintain a healthy smile:
Use a tracker
Since we cannot remember everything we must do, keeping tracker tools like diaries, planners, and organizers are a must. Make the best use of technology to set oral hygiene goals. Habit trackers will help you schedule regular cleanings and fillings, remember appointments, and take your vitamins on time.
Hydration
Food residue can increase cavity-causing bacteria in your mouth. Water washes away any leftover food particles, protecting your pearly whites. Carry a reusable bottle so you have water handy whenever you need it. Try using apps that can alert you to hydrate. Use straws and water infused with fruit, cucumbers, or herbs if that helps you with your hydration goals.
Brushing twice a day
Brushing twice a day is a must to maintain healthy teeth. Otherwise, you may find yourself spending money on root canal therapy, gum disease treatment, and dire situations that may need cosmetic dentistry to replace a broken tooth.
Additionally, use a tongue cleaner, and get a new toothbrush every three months. Disinfect and make sure your toothbrush is stored in a dry place, as microorganisms and bacteria thrive in moisture.
Don't skip flossing and rinsing
Ask your dentist to suggest the best flossing and rinsing method suited to you. These steps help reach many corners of your teeth that toothbrushes cannot. That is why rinsing and flossing should definitely be a part of your daily oral hygiene routine.
Set yourself up for success
Equip yourself with oral care tools like a good electric toothbrush, tongue scraper, sugar-free toothpaste, water flosser, and mouthwash.
Always keep a dental travel kit ready. This way, you do not have to depend on hotel-supplied toothbrushes that could be hard on your enamel.
Reduce your sugar intake
Sugar is the biggest enemy of healthy teeth. Reducing your sugar intake will help protect your teeth. It is a pain to undergo root canal therapy or gum disease treatment! So switch to herbs and fruit-infused water and let go of carbonated drinks. Make informed choices while buying groceries. Read the nutritional information on the product's label, and buy the ones with less or zero added sugar content. Increase your intake of fruits and reduce processed desserts in your diet.
Don't ignore dental checkups, cleanings, or dental work!
To maintain healthy teeth, make oral hygiene a priority in your life. Regular dental checkups, cleanings, and fillings are a good start. Investing in braces or Invisalign and availing benefits of cosmetic dentistry are great ways to maintain a bright smile!
Now that you have the ultimate checklist follow it to ensure you have a healthy smile. Be diligent with your cleanings and fillings appointments. When required, timely identification and gum disease treatment, root canal therapy, and cosmetic dentistry can help you maintain those perfect pearly whites.