Non-Invasive Cosmetic Restorations For Your Smile
October 19, 2022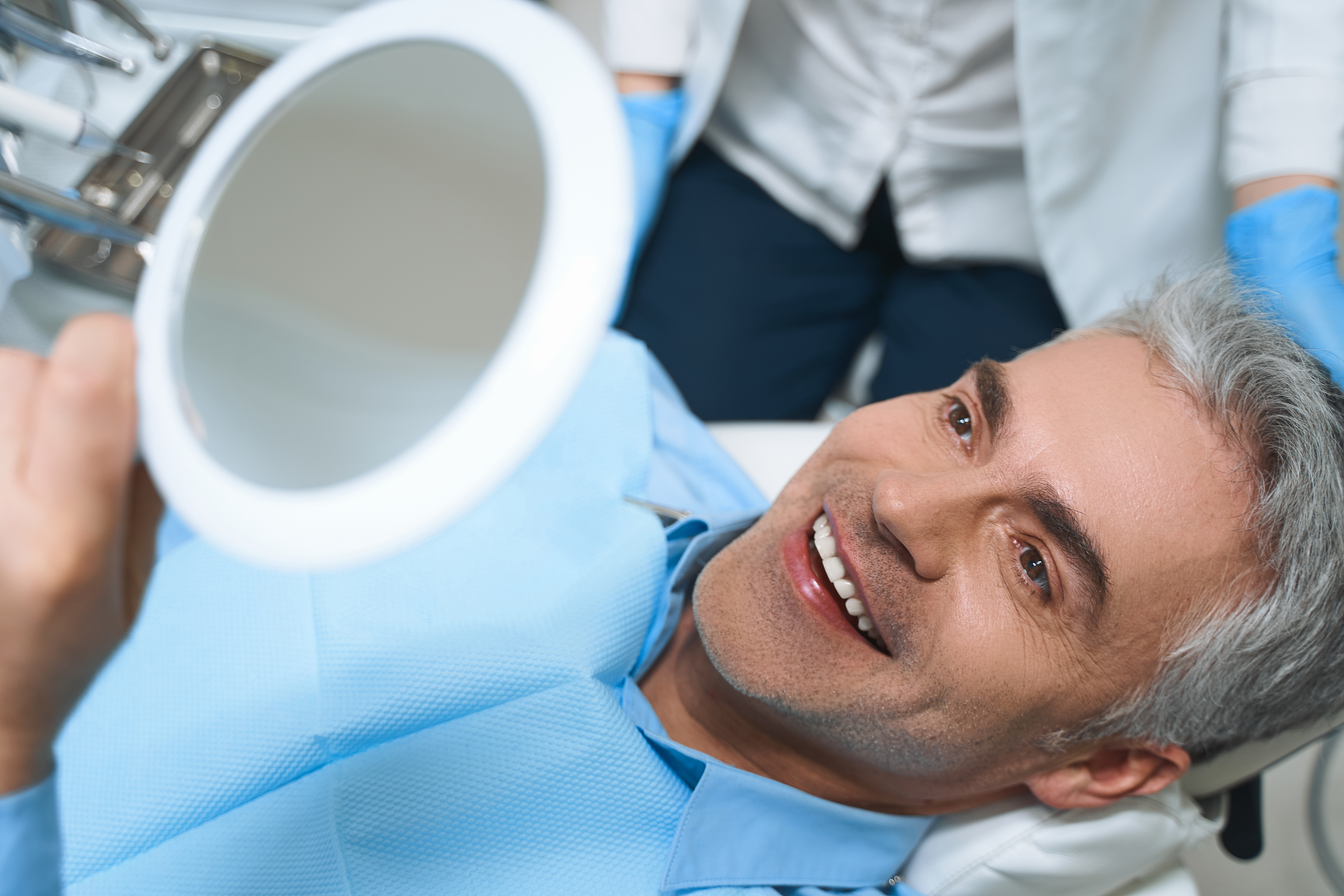 People these days are becoming highly conscious of the way they look. The trend is to find the least invasive treatment to achieve their desired aesthetic. Our teeth catch most of the attention, and people have started taking action not only for cosmetic reasons but for their dental health as well.
Before we talk about non-invasive cosmetic restorations for teeth, it is important to know what exactly non-invasive cosmetic dentistry is. Non-invasive dentistry includes procedures that are not too complicated. These procedures are highly effective and are not too time-consuming. There are some traditional ways and some upgraded ones.
Some of the most common non-invasive cosmetic restorations in the dentistry field are as follows –
Fillings
Root Canals
Bridges
Removable devices like dentures
Dental Crowns
Inlay and Onlay restoration
Professional Teeth Whitening
CEREC Restorations
The most popular non-invasive dental cosmetic restoration procedures are-
Professional Teeth Whitening Procedures
White teeth always look attractive. Teeth whitening toothpaste may offer surface results; however, it might not be as effective as promised or advertised. What consumers want is something quick and fruitful. Professional dentists prefer using Carbamide Peroxide and Hydrogen Peroxide for the treatment.
A professional whitening treatment is performed in the clinic—some dental clinics offer at-home whitening kits. Always follow the guidelines provided by the dentist.
The benefit of an in-clinic teeth whitening treatment is that it is instant and even long-lasting. It is a reliable treatment and lessens the bacteria and the chances of bacterial infections. The dentist will review your oral health before applying any whitening treatments.
After the treatment is completed, it is best that the patient makes regular visits to the clinic and follows an oral hygiene routine. This way, any oral issues will be easily detected by the dentist, if any.
Professional in-clinic whitening treatment will enhance your smile and help boost your confidence.
CEREC Restorations
CEREC stands for Chairside Economical Restorations of Esthetic Ceramic; it offers reformed versions of dental procedures. Traditional ways of dental restorations are time-consuming and require multiple sittings. CEREC methods are quick, and you can complete them in one sitting.
It is beneficial and different because multiple treatments can quickly be performed in this procedure. This method uses high-tech software like CAD, which uses 3D measuring cameras and scans the prepared tooth in a matter of seconds. This eliminates the traditional ways of using silicon impressions.
These treatments are not temporary and are milled out of a solid ceramic block. Milling devices are used for this procedure. So there is no waiting time. Inlay, Onlay, overlay, and crown, all these procedures are done within 10 to 15 minutes.
Inlays and Onlays
Inlays and Onlays share their purpose but are slightly different from each other. They are fillings used for repairing the Occlusal, the chewing surface of teeth. What makes them different is the amount of surface that they cover. Inlays conceal the pit area of a cusp, while Onlays conceal more cusps and are more protruding.
Inlays and Onlays fix the outer wall of a tooth and fill for the decayed and damaged area of a tooth. Their material and texture are similar to that of a natural tooth.
The procedure requires just two stages. In the first stage, the basic procedure of cleaning and removal of the damaged area is carried out. Non-permanent Inlays and Onlays are settled in the tooth, and the final restoration is fitted in the second stage.
What's beneficial about this treatment is that it is durable, does not disfigure the tooth, protects it, and enhances the appearance and look of the teeth.
These methods are not as scary as dentistry methods are usually believed to be. Technology development and enhancement have made complicated procedures quick, durable, and productive. Hence, these treatments are highly recommended if you are looking for non-invasive cosmetic restorations for your smile. Ask Ashraf Dentistry today about which non-invasive restoration methods are best for you on your smile journey.