Top Tips For A Healthy New Year
January 08, 2023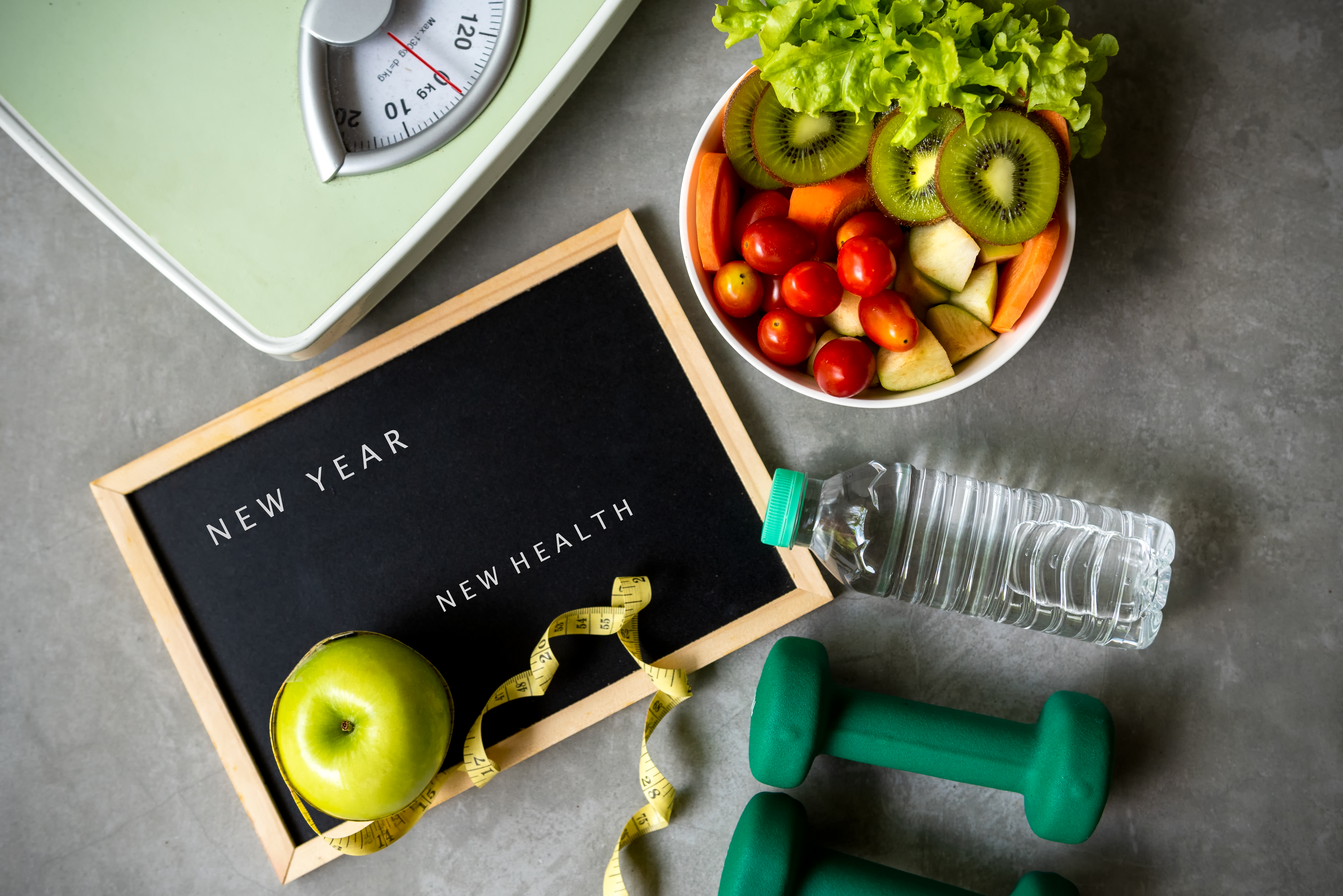 Cosmetic dentistry treatments like teeth whitening and veneers have become quite popular over the years, not just for their aesthetic values but also for their health benefits. The beginning of the New Year, 2023, is an excellent time to start a healthy routine to improve your overall well-being, including dental health. You can include some tips in your life to have a holistic approach to improving your health.
Go for a dental checkup and routine dental cleaning
Your everyday oral habits greatly influence your general dental health. It is recommended to follow the primary three steps brushing your teeth twice a day with fluoride toothpaste, flossing, and rinsing; you can also add a gentle tongue cleaning. These vital steps should form part of your daily oral hygiene regime. Even if you maintain your oral hygiene diligently, it is critical to visit a dentist on a regular basis, at least two times a year. Regular dental cleanings and fillings will not only make your teeth healthy but beautiful as well. You can also ask your dentist to recommend good oral hygiene products like mouthwash. Regularly visiting a dentist will help you identify oral issues like cavities and gingivitis.
Maintain a healthy diet
A healthy diet filled with vitamins and other nutrients is vital for the overall health of your body, including your dental health. Foods rich in calcium, phosphorous, vitamin C, and vitamin D are great for maintaining your teeth and keeping gums healthy and strong. A deficiency of these vitamins can lead to tooth and gum issues. Include foods in your diet like bananas, melons, lettuce, milk, cucumbers, poultry, seafood, pasta, and eggs that are tooth-friendly. Drink water after each meal to wash away sticky foods and keep your mouth hydrated. It is better to limit starchy, sugary, and acidic foods like soda, candy, tomatoes, pickles, pineapples, plums, coffee, and tea in your diet, as these can cause your teeth to decay.
Improve your stress levels
Excessive and chronic stress can wreak havoc on your body's health. Your oral health can also suffer significantly from extreme anxiety. It can lead to issues like bruxism, TMD, canker sores, cold sores, dry mouth, and even poor oral hygiene habits.
Reducing stress will improve overall dental health by boosting immune function, reducing muscle tension, causing less inflammation, and making it easier to concentrate on maintaining and caring for oral health. You can even reduce the frequency of dental cleanings and fillings by having a proper oral regime. Consult your dentist for medication and a night guard for issues like sores and TMD.
You can reduce stress through several methods, including:
Do meditation and yoga to calm your mind.
Invest in a new hobby that can take your mind off stressful things.
Take adequate restful sleep and consult a doctor if you face sleep issues.
Identify the triggers that cause excessive stress and try out methods to approach such situations differently.
Take the help of an experienced professional whenever required.
Move your body
Your overall oral health can be boosted through regular exercise. A regular exercise routine will help you reduce your BMI and obesity risk, which will lower the chances of periodontal disease. Being active can also reduce stress and increase salivation. It also aids in improving your posture, lowering the chances of issues like TMD. Aerobic exercises like walking, jogging, and similar light exercises are good, especially for beginners. You can also use apps to help you find an exercise routine that suits your needs.
Smile more!
Smiling releases endorphins and cortisol. These hormones not only boost our mood but provide numerous health benefits, including:
smiling boosts the immune system
lowers blood pressure and risk of cardiovascular diseases
boosts endurance
reduces stress and anxiety
reduces pain
improves your life and relationships
There are several ways you can smile more. Practice smiling by looking in a mirror. Start your day doing things you enjoy and being active. Try finding joy in simple things, be grateful for everything good in your life, and develop a positive attitude. Visit a dentist regularly for cleanings and fillings to make your smile beautiful. Also, use cosmetic dentistry treatments like teeth whitening to improve your confidence while you smile.
Smiling does wonders for your mental health. It reduces anxiety and stress by producing endorphins, dopamine, and serotonin, which will elevate your mood. It is also helpful in combating mental issues like depression.
Oral health is essential for the overall well-being of a person. It is a multipronged process that includes visits to dentists, eating healthy, exercising, and being stress-free. You can also use cosmetic dentistry procedures like dental bonding and teeth whitening to increase your confidence and improve your new year's smile.