What to Consider When Choosing a Teether
February 22, 2023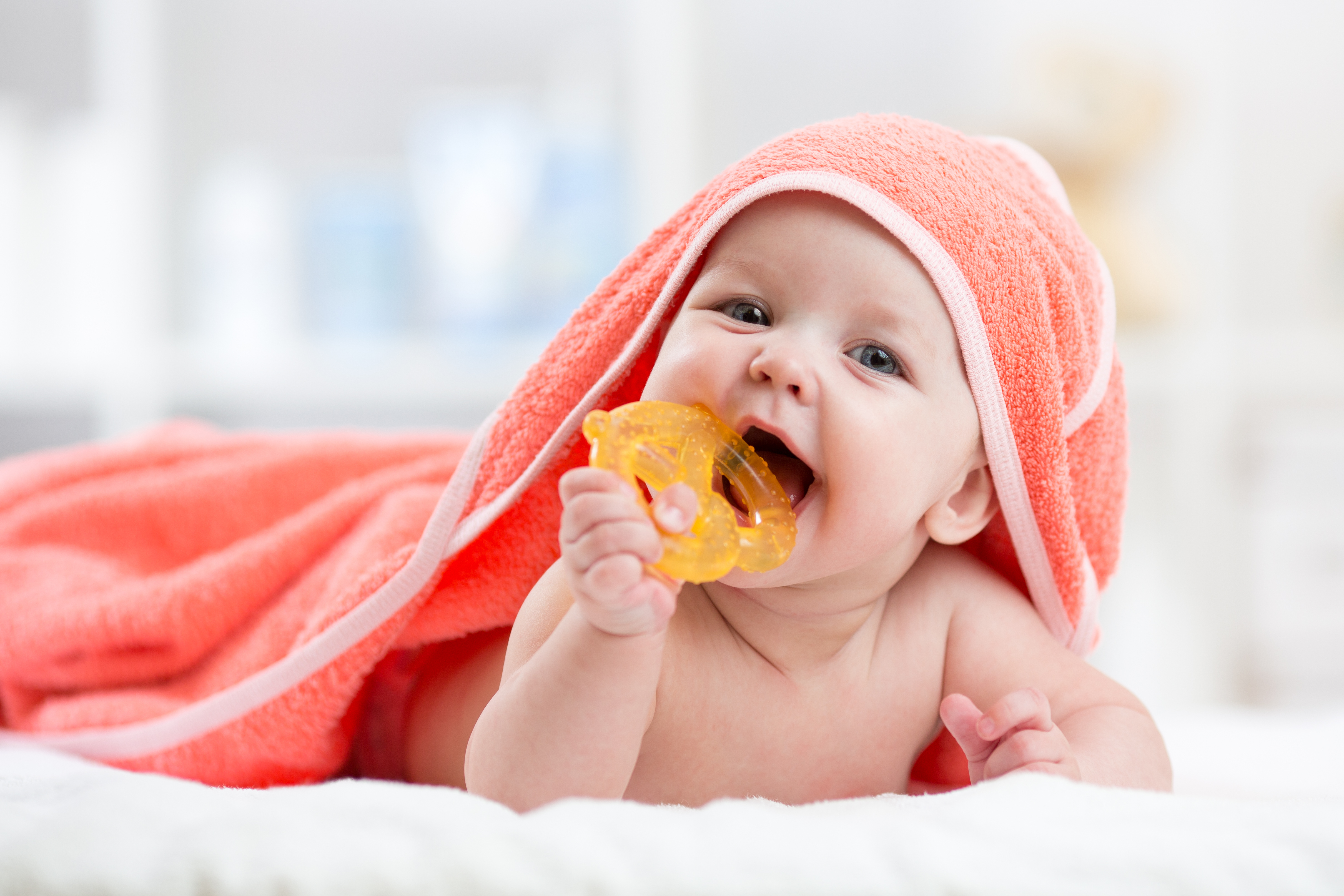 Teething, also known as odontiasis, is the process of primary teeth emerging in infants in pediatric dentistry. This can be a difficult time for both babies and parents, as it can cause drooling, fussiness, and occasional pain. Although it is not common for teething to make babies sick, it is recommended to visit a pediatric dentist when the first tooth starts to appear. February is known as the children's dental health month, and in this article, we will discuss what to look for when choosing a teether for your child.
The significance of choosing the right type of teether
Usually, babies start teething between 4 and 7 months. They may experience symptoms such as tender gums, irritability, changes in eating and sleeping patterns, and an urge to chew on everything at their reach. To alleviate the pain and discomfort associated with the emergence of new teeth, pediatric dentistry experts recommend introducing a teether. A teether offers a soft, textured surface for babies to gnaw on and also helps to massage and soothe irritated gums. Choosing the right type of teether can help make the teething process more comfortable and less stressful for both the baby and the parents.
Choosing the right teether for your baby
When selecting a teether for your baby, it is essential to consider your baby's age and development stage. Along with this, take into account the materials and design of the teether. A teether that is appropriate for your baby's age and needs will provide the most relief. Soft and flexible materials are gentle on a baby's gums, while more rigid materials can provide more pressure. Durability and ease of cleaning should also be taken into account. Teethers that can be easily cleaned with soap and water or put in the dishwasher are ideal.
Which type of teethers are best avoided?
Avoid teethers that are filled with liquid or have small pieces that can come loose and pose a choking hazard. These could be liquid-filled teething rings or teethers with tiny beads or buttons. Also, avoid teethers that come with a string or necklace, as they can be a strangling hazard. Note that teethers should not be given to children under three months of age because they do not have the developed motor skills to safely hold and control the teether.
Generally, it is recommended to stop using teethers around the age of 12-18 months, as this is when most babies have developed their first set of teeth. It's also essential to monitor your baby's teething progress; if they don't show interest in teethers anymore or if they have developed all their teeth, it's time to stop using them.
In conclusion, teething can be a difficult and uncomfortable time for both babies and parents, but with the right type of teether, it can be made more manageable. Remember to consult with your pediatrician or dentist for guidance on when to stop using teethers and always to be mindful of safety precautions. With the suitable teether, your baby can easily sail through the teething process, and you can rest easy knowing that you have helped to make their experience a little more comfortable.