Our Promise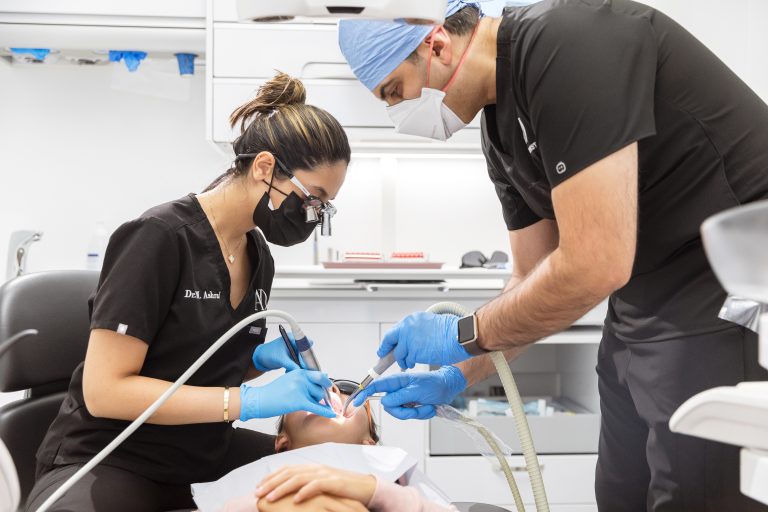 At Ashraf Dentistry, we value every patient and recognize your trust in our Kitchener-Waterloo team to deliver safe, exceptional dental care.
We are committed to restoring and maintaining your smile's health, beauty, and function, using the latest technology in a state-of-the-art facility, delivered by a team that embraces constant innovation, improvement, and lifelong learning.
Are you tired of shuttling the family around to multiple offices with different dental specialties? Look no further. Our Kitchener-Waterloo practice provides general dentistry for the whole family and advanced cosmetic, implant, and sedation services.
Discover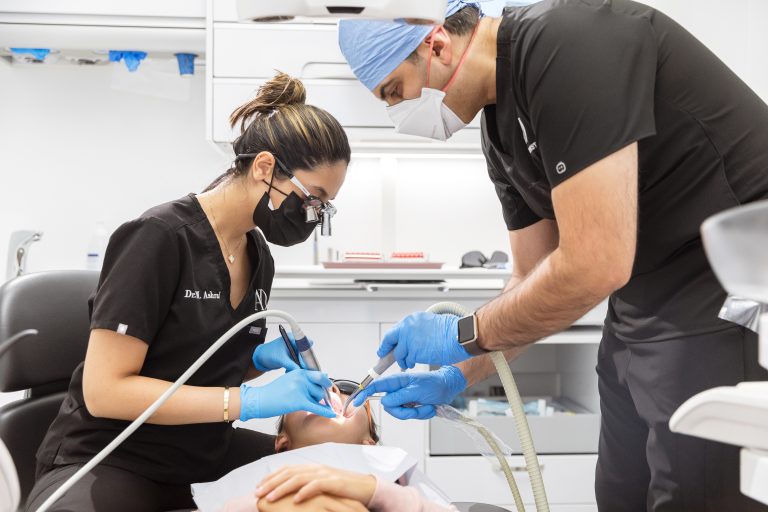 Alice Najarian
1 year ago




My family and I have been receiving care from Dr. Ashraf and his amazing team since we first moved to Waterloo in 2002. His assessment skills are spot on, he is gentle and is very skilled at working with anxious\nervous patients. My dental hygienist is Lin who is very knowledgeable, and passionate about her work. She is amazingly gentle yet very,very thorough when it comes to preventative dental care. She is didactic as well, taking the time to teach patients how to use certain equipment as well as addressing gingivitis in pro-active ways. We are in very capable hands.
Dr. Ashraf and his whole office are the absolute best. They are so professional and quickly solve any issues. Dr. Ashraf has been my dentist since I was young, and I trust him more than anyone with my teeth. I love how Dr. Ashraf is always learning and evolving to be able to specialize in all areas of dentistry. I recently had a dental implant put in. He was so good at explaining the process and calming my nerves. The procedure was painless and a success. Other dentists send their patients to a specialist when things look complicated. But Dr. Ashraf's office has all the tools and skills necessary to be able to treat the toughest situations.
I have been a patient of Dr Ashraf for 5 years, I have nothing but wonderful experience, he is a kind, understanding , and his stuff are wonderful.
Dr Ashraf is dentist, specialist and surgeon who takes pride and loves his job and what is great it's all done on his office.
He did 5 implants in the upper front teeth ,removed my cups, dead roots and did bone implants and game temporary ones that looked so real. When the job was done , they turned out beautiful, my implants are so real, I am getting lots of complements.
Thank you Dr. Ashraf I am so happy and pleased, I am definitely recommending you to others.
Dr. Ashraf and his team is amazing. All work done under one umbrella for entire family. We all are very happy to be under the care for the last 20 plus years. Lin, dental hygienist is remarkable professional. She knows her job so well that I look forward to my cleaning every time I'm scheduled. Thank you Lin for your amazing work for my entire family!
My family loves Dr Ashraf. We've been through many dentists in many cities and he's by far our favourite one. He's always thorough and professional. His referrals are also of equal high caliber. I went to him for a root canal and a crown. I had many concerns and he addressed them all personally. He even went so far as to redo a root canal for me. Recommend.
Dr. Ashraf has been my family dentist for about 25 years. I've had nothing but excellent experiences visit after visit and is why I always confidently recommend this dental office. Dr. Ashraf and his team have worked hard and have kept current in order to be the best. I'd like to give a special shout out to my hygienist, Linh. ..meticulous, caring, knowledgeable, professional-like, thorough.
MEET DR. K. ASHRAF
Providing comprehensive and innovative dental care in Waterloo for 30+ years, Dr. K. Ashraf prioritizes safe, comfortable, and high-quality patient care. With a practice incorporating the latest dental technologies like CAD/CAM digital impressions with CEREC Restorations, 3SHAPE with 3D printing, and Single Tooth Anesthesia System (STA) to help reduce the pain with needle injections, our patients benefit from his passion for constant innovation and lifelong learning.

Dr. K Ashraf is an accomplished cosmetic dentist, dental implant provider, and family dentist who is committed to excellence – whether it's a hygiene visit or a complete smile makeover.
Learn More
Do you offer emergency dental care?
Yes. We provide emergency services and strive to see our emergencies the same day.
I am new to your clinic. Are consultations free?
I am new to your clinic. Are consultations free?
Is there any health information you require for our visit?
Yes. You will be required to provide our clinic with your medical and dental history.
I am new to your clinic; how do I transfer over my dental history?
We will help you out with the transfer of your X-rays and files from your previous dentist.
Which innovative services do you offer?
We offer CEREC Restorations for crowns, inlays, onlays, and bridges. The CEREC procedure is fast, simple, technology-aided, and precise.
PRP Platelet Rich Plasma Therapy is used extensively in medical procedures to accelerate the healing process of the human body. Therefore, in oral surgery, PRP can be administered in any procedure in which the healing requires a kick-start.
Botox Therapeutics helps to reduce abnormal muscle contractions and helps relax the jaw. Botox Therapeutics assists with TMJ, migraines, grinding teeth, and clenching.
On-site nightguard printing, this service ensures your teeth are protected without delay. Your nightguard will be custom-made on-site with our 3D software, scanners, and printers.