Technology
Your Health Matters
Patient-centred care + state-of-the-art technology.

Ashraf Dentistry integrates the latest technology to provide the safest, most effective patient care in Kitchener-Waterloo.
Discover
Technology
We Offer
Sirona Dental Treatment Centres
3SHAPE Scanner with 3D Printer
Surgically Clean Air System
Sirona Dental
Treatment Centres
Our treatment rooms feature an innovative, ergonomic design with an integrated sanitation process, allowing us to provide efficient, comfortable, and stress-free treatments.
3D CT Scan
Our fast, effective, and unbeatably precise 3D CT scanner captures the entire jaw in a single take. A 3D CT image is used to provide us with another tool to help us with our patients' diagnostic and treatment planning. All dental implant planning is done with a 3D CBCT prior to surgery.
Primescan Cerec System
With this system, there is no more discomfort from conventional impression trays or waiting on an outside lab. Our onsite CEREC system and milling machine allow us to produce beautiful and durable porcelain crowns, inlays, onlays, and bridges – all in one visit!
3SHAPE Scanner with 3D Printer
No more uncomfortable impressions. A full mouth scan can be done for several diagnostic purposes and can wirelessly communicate with our outside labs for more comprehensive treatments. The 3D printer can print in-house Night Guards and even Surgical drill guides for implant placement.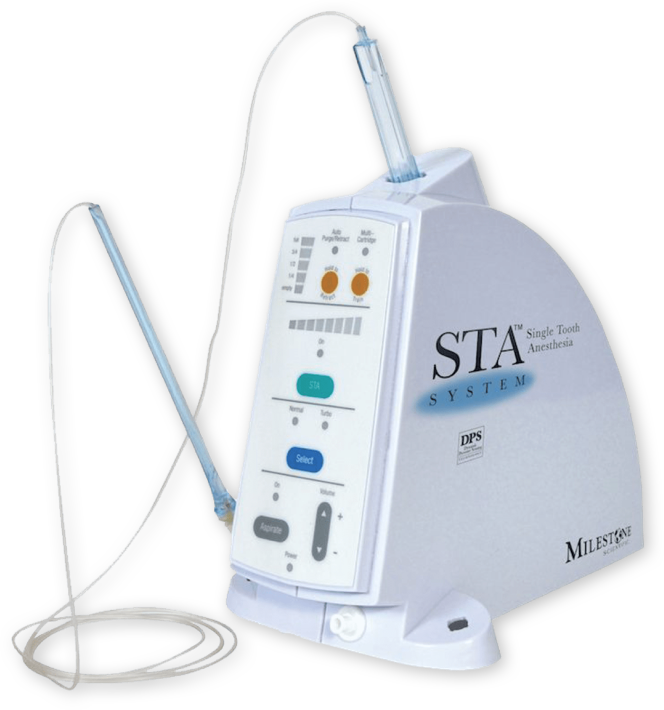 Wand System STA
We use the Single Tooth Anesthesia System (WAND) – This system was the first to be implemented in the Kitchener-Waterloo region! No more needles and syringes for select procedures with a significant reduction in the pain associated with a needle.

Surgically Clean Air System
Rest assured, all these procedures are designed to create the safest environment for you, other patients and our team. We have undergone some renovations during this time. All operatory suites have been fully enclosed with glass windows and doors. This will ensure that all aerosols will be contained in the operatory. Prior to COVID-19, we had already installed Hepa filtration systems in all operatories and waiting areas. These systems are from Surgically Clean Air.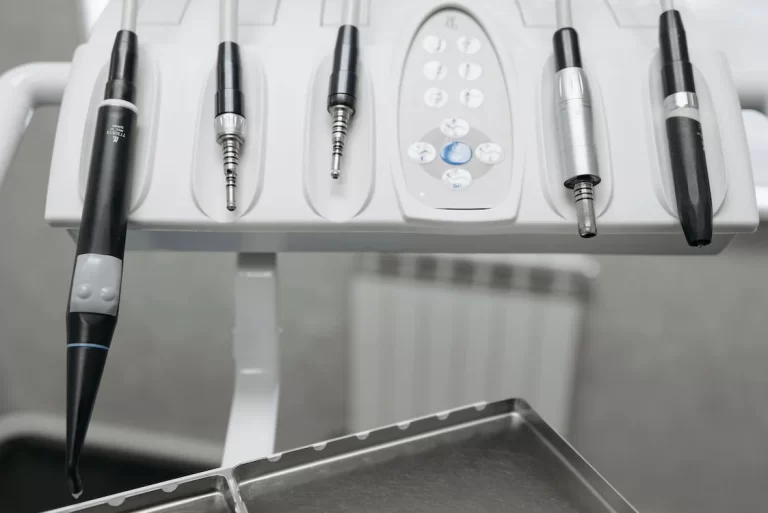 Sterilization
Our Triangle Sterilization Centre includes the HYDRIM® cleaning system, with instruments individually packed in cassettes, sterilized in a LEXA autoclave oven and STATIM Cassette oven, and opened in front of each patient.