01 / 02
General Family Dentistry
Cleanings + Fillings – From regular cleanings to flawlessly-matched tooth-coloured fillings, Ashraf Dentistry provides every family member with the dental care they need.
We also offer:
Gum Disease – Tender, swollen gums that bleed after your brush? A bad taste that won't go away? Ashraf Dentistry treats gum disease quickly and effectively, leaving your smile healthy and bright. From more frequent deep scaling and root planing to periodontal gum and bone surgeries.
Root Canals – Do you have extreme tooth sensitivities or pain? Clear out infections with root canal therapy. Ashraf Dentistry employs cutting-edge dental technologies and techniques to make your root canal as simple and worry-free as possible.
Crowns + Bridges – Deeply damaged or missing teeth? Dr. Ashraf will expertly fit you with a beautiful set of dental bridges or porcelain crowns while you wait the same day and give you a reason to smile.
Platelet-Rich Plasma (PRP) Therapy – This treatment uses your blood cells and your body's natural healing powers to stimulate tissue regeneration, accelerate recovery, and reduce post-surgical swelling and pain. Your PRP is used for extractions, bone grafts, and wisdom teeth surgeries.
Extraction of teeth and wisdom teeth can be done while you are under deep IV sedation.
Botox® Therapeutics – Botox can release tension and alleviate – or even eliminate – the discomfort and symptoms of bruxism and TMJ disorder, including facial pain or headaches.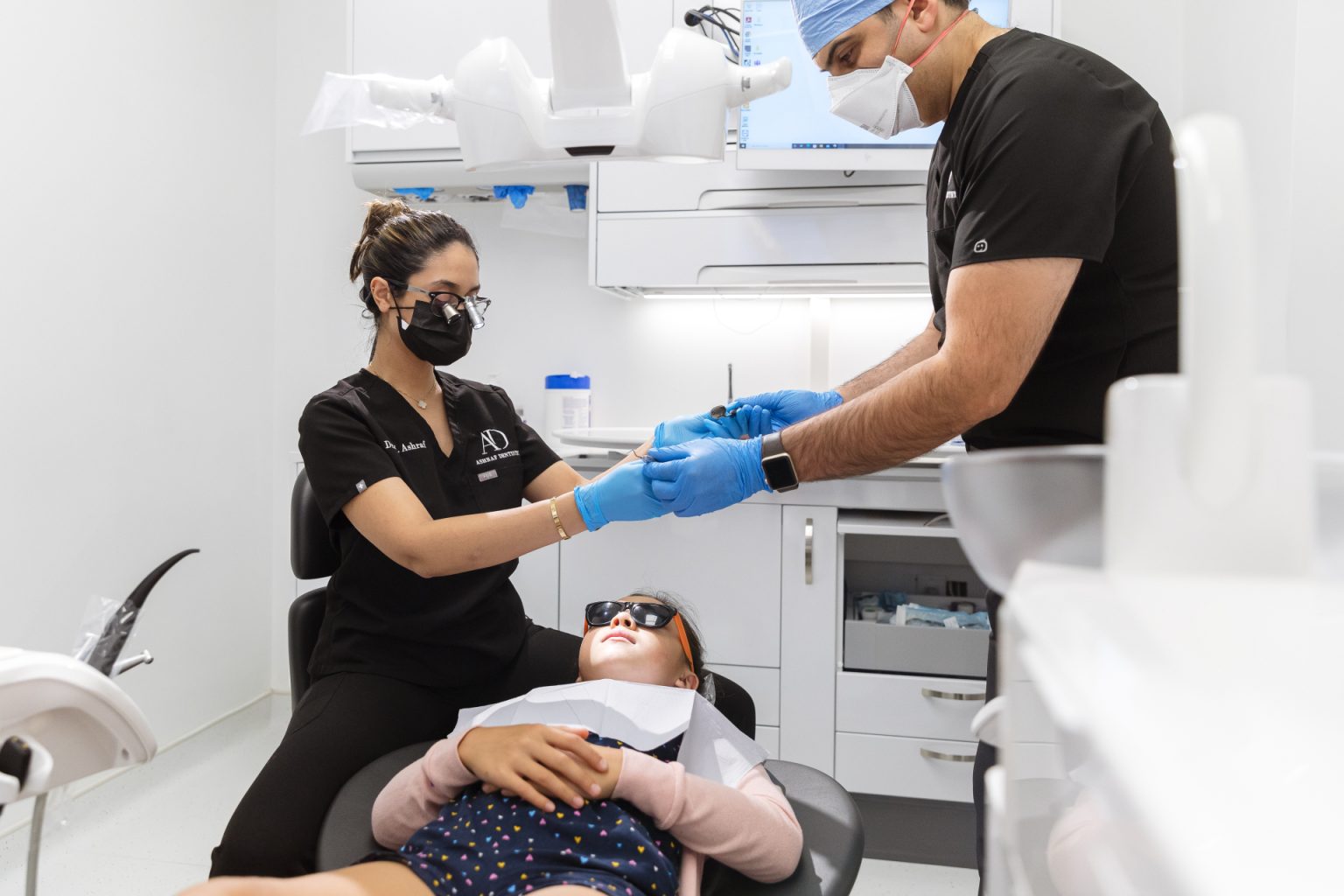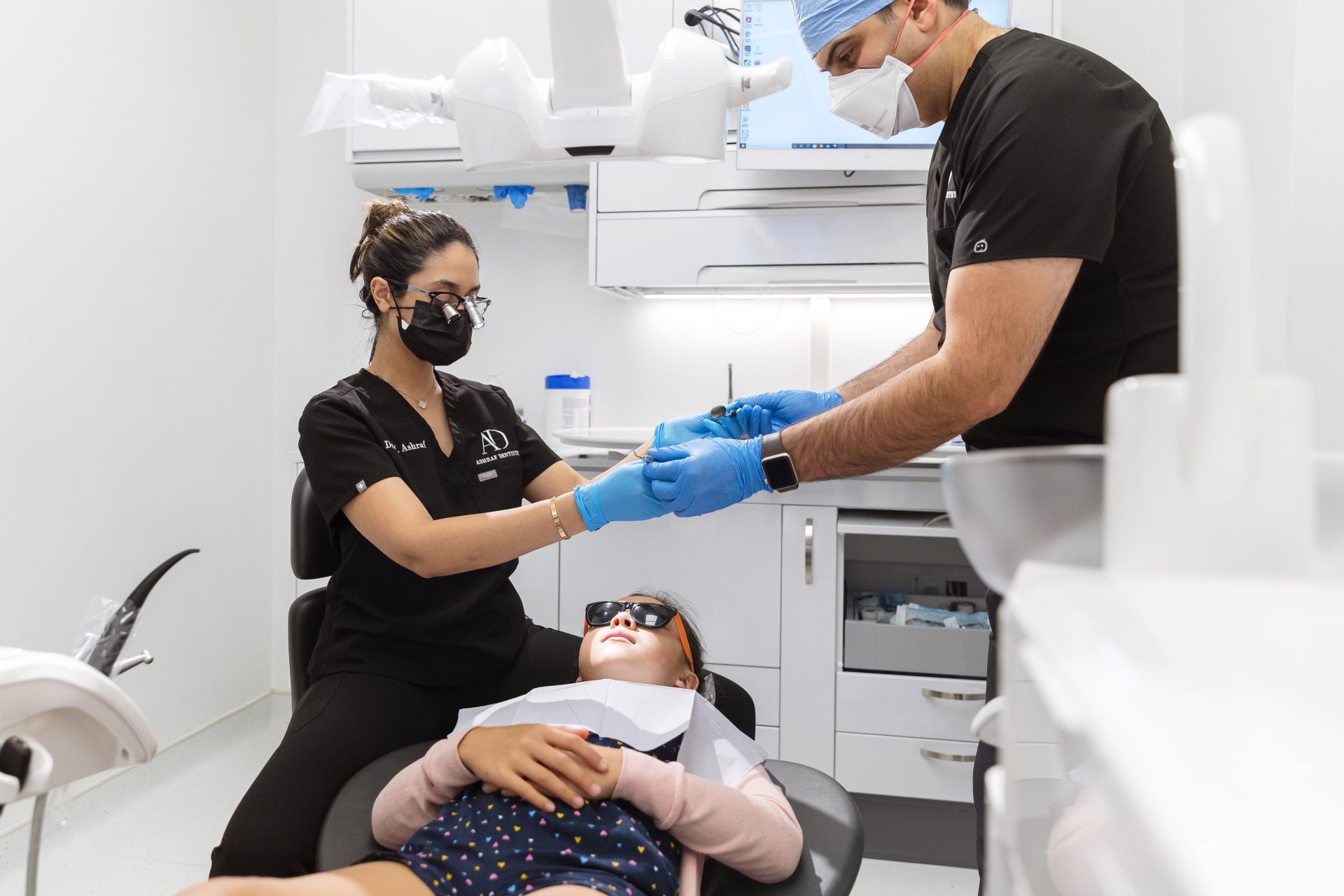 Attending routine dental cleanings also provides the perfect opportunity for you to ask questions about your oral hygiene routine at home, oral health overall, and to express any other concerns you have about your smile. At Dr. Ashraf's office, we're committed to providing every patient with the information needed to keep smiles healthy and strong between appointments.
02 / 02
Frequently Asked Questions
What are the general dental services you offer at Ashraf Dentistry?
We provide dental cleanings, fillings, gum disease treatment, root canal therapy, and more.
Do you offer dental care for children?
Yes! At Ashraf Dentistry, we welcome all ages. Our dentists deliver exceptional skills, expertise, and care. All while expressing whimsical, lighthearted fun so your child is always comfortable and may even look forward to their next visit.
What can I expect when visiting your clinic?
Be sure to expect a family-like atmosphere, individualized care, and innovative dental care solutions.