FAQ on Dental Cleanings
October 28, 2022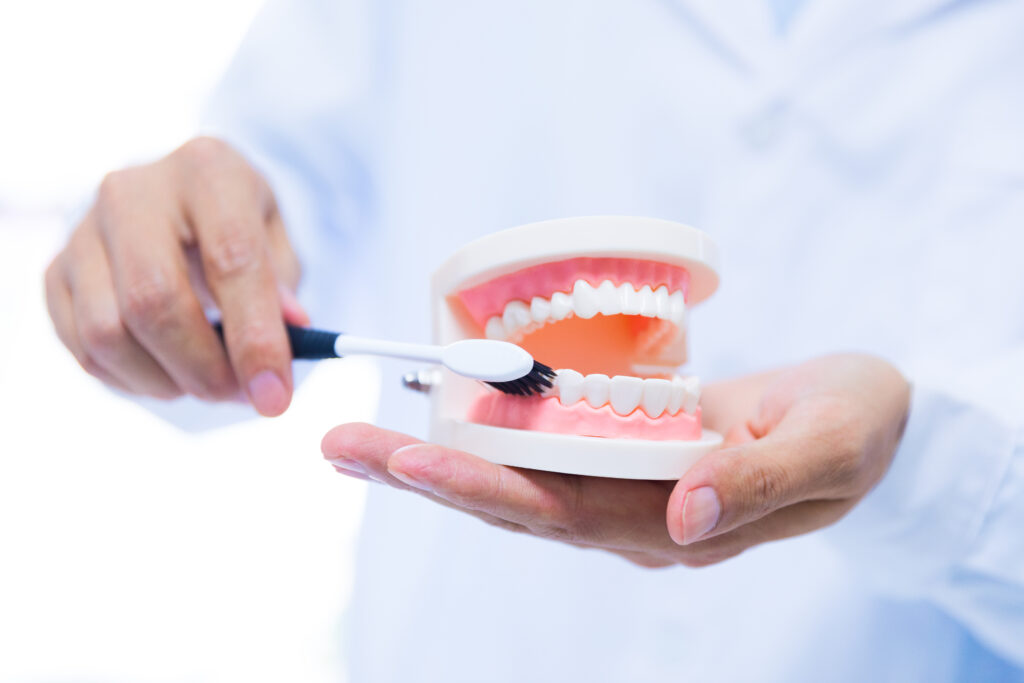 Dental hygiene can be considered as important as your overall physical health, if not more. Unfortunately, several individuals take dental care with a pinch of salt. Dismissing your oral hygiene can cause you great distress in the future. Here are some common questions about teeth care and dental cleanings.
When do I bring my child in for their first dental appointment? The objective behind your child's first dental visit is to assist your child in feeling comfortable in the dental clinic environment and with your dentist. The general thumb rule for first visits is at the age of one year or within six months from the first tooth's arrival.
What is expected during a dental cleaning appointment? Your dentist will check your overall teeth condition. Once the overview is completed, the cleaning will begin. If plaque and tartar are present, the dentist will use a scalar to remove the same near your gums and between teeth. Followed by a deep clean, polish, floss, and rinse.
How long is a dental cleaning? Your dentist will take approximately 30 minutes to one hour to clean your teeth. The duration depends on the overall health of your teeth and the amount of plaque and tartar buildup.
How often should I schedule a dental cleaning? As per most dental associations, you must visit your dentist once every six months for cleaning and fillings. If your oral health is not in great condition, you should visit your dentist more frequently for checkups. Always follow the recommendations of your dentist.
Are there different types of dental cleanings? Root planing and scaling, gross debridement, and prophylaxis cleaning are the three primary types of cleaning. All three types of cleaning accomplish having cleaner teeth. Each is performed for different reasons and differently.
What causes plaque and tartar? Plaque is formed as the bacteria in the mouth mixes with starchy or sugary food items such as fruit juice, milk, soft drinks, pasta, and bread. It does this to break down carbohydrates. If plaque is left uncleaned, then it hardens to become tartar.
Can plaque and tartar impact my overall health? Suppose plaque and tartar are not removed; it will lead to gingivitis – gum disease. Advanced gum disease may not only lead to tooth loss but can potentially cause heart disease, diabetes, Rheumatoid arthritis, dementia, and premature birth.
How is the condition of my oral cavity impacting my overall health? Several studies suggest that the bacteria in our mouth and inflammation due to periodontitis (a form of gum disease) could result in other health problems. These include cardiovascular disease, endocarditis, and pregnancy-related issues.
What happens when I skip a dental cleaning? When you skip or miss a dental cleaning appointment, your plaque and tartar will remain and continue to build up.
What can I do at home in between dental visits? Brush your teeth twice a day for at least 2 minutes. It is recommended to use fluoride-based toothpaste. Studies have suggested changing your toothbrush every three months. Use floss to clean in between teeth. Rinse your mouth with antibacterial mouthwash.
 I have dental anxiety. What are my options? Some people get dental anxiety at the thought of sitting on a dental chair and opening their mouths for needles and drills. Do you experience stress, fear, or anxiety before visiting a dentist? There are ways that can help you reduce your dental anxiety and allow you to see your dentist. There are some psychological approaches such as :
Deep breathing exercise prior to a dentist visit
Distractions (such as requesting the dentist to put on some soothing music when in the chair.)
Planning with your dentist on a signal (maybe raising your thumb) to take a break between the treatment.
Progressive muscle relaxation
Sedation dentistry (for more information, contact Ashraf Dentistry or visit our blog titled, What is Sedation Dentistry)
It is essential to have excellent oral hygiene as a lack of the same could result in some severe health conditions in the long run. Do visit your dentist regularly and maintain oral hygiene at all times.
Would you like more information on dental cleanings? Contact Ashraf Dentistry today!