A Deep Look into Strange Tooth Markings and Discolouration
March 19, 2023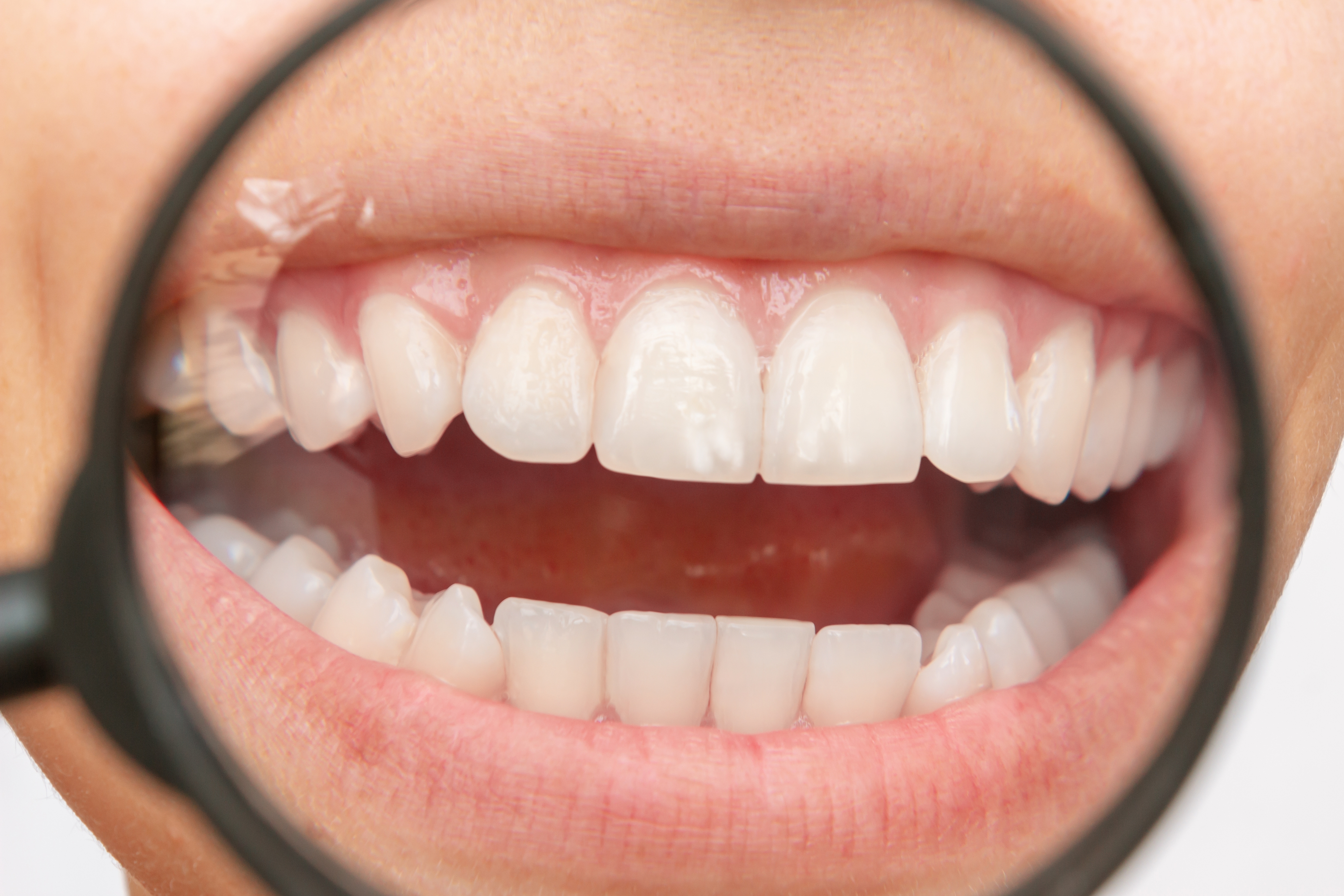 Have you noticed some people have strange marks on their teeth? Many reasons can cause coloured spots or discoloration of the tooth. Some of these issues could be serious. Listed below is everything you need to know about coloured spots on your teeth and how they can be treated.
Strange markings and the reason behind them
Teeth spotting and discoloration can be broadly categorized into four varieties.
Black or dark spots
Unless it is from a pen or marker, black spots on your tooth are a cause of concern. The reasons that could be causing these dark marks may include a cavity, tooth decay, celiac disease, or fluorosis. It could also be a reaction to an antibiotic, injury, tartar deposits, or staining from long-term use of tobacco, tea, coffee, wine, and dark sodas.
White spots
However bright your teeth may be, white spots will stand out. If you notice these scattered over the surface of your teeth, it could be due to demineralization. Highly acidic or sugary food, poor oral care, fluorosis, or excess fluoride content could also lead to white spots on teeth. Enamel Hypoplasia, or Turner's tooth, is another reason white marks appear on people's teeth. It is a defect in the thickness and quality of the enamel of the tooth, making it prone to decay.
Brown spots
Pale brown spots are generally a sign of bad oral hygiene. But if they are darker, almost black, the reasons could be the same as those shared for black spots.
Pink spot
Pink spots on teeth are often dangerous as they point toward significant damage to the structure of the teeth. These are caused due to different types of internal or external lesions.
Types of tooth discoloration
There are various types of tooth discoloration. It can be caused by something completely avoidable, like surface stains caused by dark pigments present in tobacco, some types of drinks, and food products. Or it could be a side-effect of some medications, dental trauma, genetic condition, or even age.
Treatment options
Here are a few treatment options that you can take up based on the reason behind the marks and discoloration of your teeth.
Professional dental cleanings and fillings
If your tooth has black spots due to decay, your dentist will need to remove the affected part of your teeth and put in fillings. After this procedure, maintain good oral care. Visiting your dentist for cleanings and fillings maintenance once every six months will help you avoid further dental issues.
Professional teeth whitening
Are you used to drinking tea, coffee, alcohol, or other dark beverages? Then it would help to get professional teeth whitening done at least once a year.
Cosmetic dentistry
There are many cosmetic dentistry procedures like dental bonding, crowns, fluoride treatment, and veneers that can help you fix your dental problems.
Whatever colour the spots or marks on your tooth may look like, it is prudent to consult your dentist immediately to find the exact reason behind them. Based on the diagnosis, you can go ahead with the required treatment. Cleanings and fillings work, professional teeth whitening, and other cosmetic dentistry procedures can help fix the strange discoloration or marks on your teeth.