At home whitening kits compared to professional whitening treatment
February 27, 2022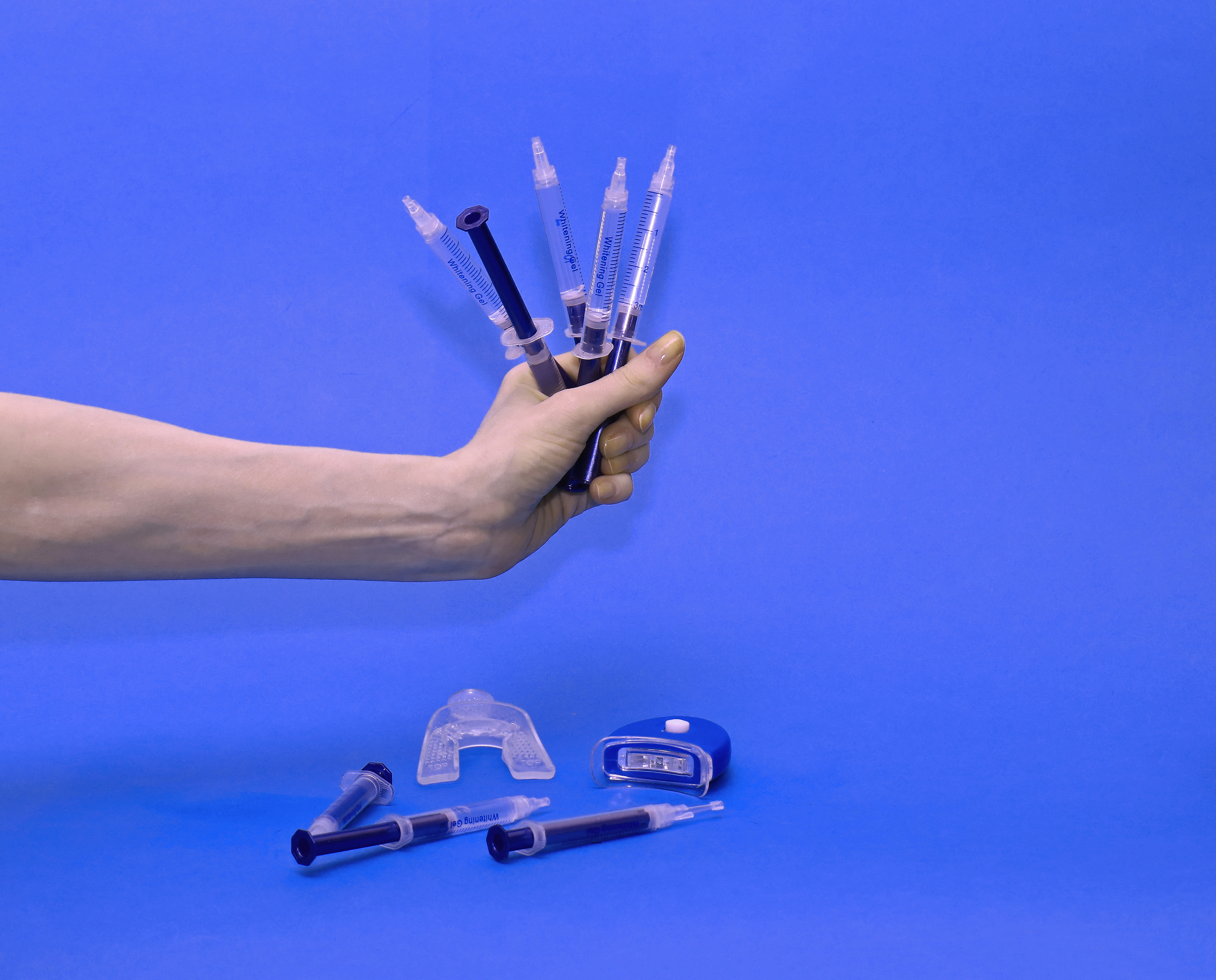 Have you wondered if you should choose an at-home teeth whitening treatment or go to a professional? Today we will discuss both options to find out which is best for you. While many people prefer at-home teeth whitening, it does not have all the benefits that a professional can provide. Let's find out how.
At-home teeth whitening
Before using any at-home teeth whitening treatment, you should ensure that it is FDA-approved. A non-approved product can have harmful chemicals which will harm your teeth, gums, and enamel. If you want to use at-home teeth whitening treatments, you should first consult a dentist and ask for recommendations. Using any over-the-counter teeth whitening treatment can be very dangerous for your dental health. Use an at-home kit only if your dentist permits.
There are many disadvantages to at-home teeth whitening. First, you never get the desired results. Home treatments usually whiten the surface of the teeth without any deep cleaning. As a result, you need to keep using them frequently to get a long-lasting effect. However, excessive use can decay your enamel and trigger tooth sensitivity.
On top of that, it can be disastrous if you have underlying dental issues that you are unaware of. As a general rule of thumb, you may use an at-home whitening kit if there is no other option. Even in those cases, you should never overdo its use.
Professional teeth whitening treatments
There is no alternative to getting your whitening treatment straight from a licensed dentist. They have years of experience in the field and know which options work for different people. Dentists do not use a single formulation for all patients, unlike home treatments. Depending on your overall dental health, a dentist may go for one of the many whitening procedures.
The difference in results between at-home and professional treatment is stark. Home teeth whitening solutions do not have any lasting effect. Professional teeth whitening involves deep cleaning of teeth for a long-lasting result. You do not have to keep doing it to get lasting results. It also means that you end up saving a lot of time. When you go for a professional solution, it is a one-time visit, and you are good to go for months. With home teeth whitening kits, the frequency of use is much higher. You end up spending a lot of time and money on a treatment that is not even effective.
At-home teeth whitening vs. professional teeth whitening
If we compare professional skin whitening with home treatments, professional treatment wins by a considerable margin. Apart from convenience, there is no other metric where at-home treatments win. We always recommend going to a professional for all dental issues. Your teeth are precious, and no one should meddle with them without proper knowledge and experience.
While at-home teeth whitening is a popular choice for many people, it is usually ineffective in the long run. It is way smarter to let a professional dentist do their work and get long-lasting, safe results. For this purpose, cosmetic dentistry works very well.