PRP and its role in dentistry
March 27, 2022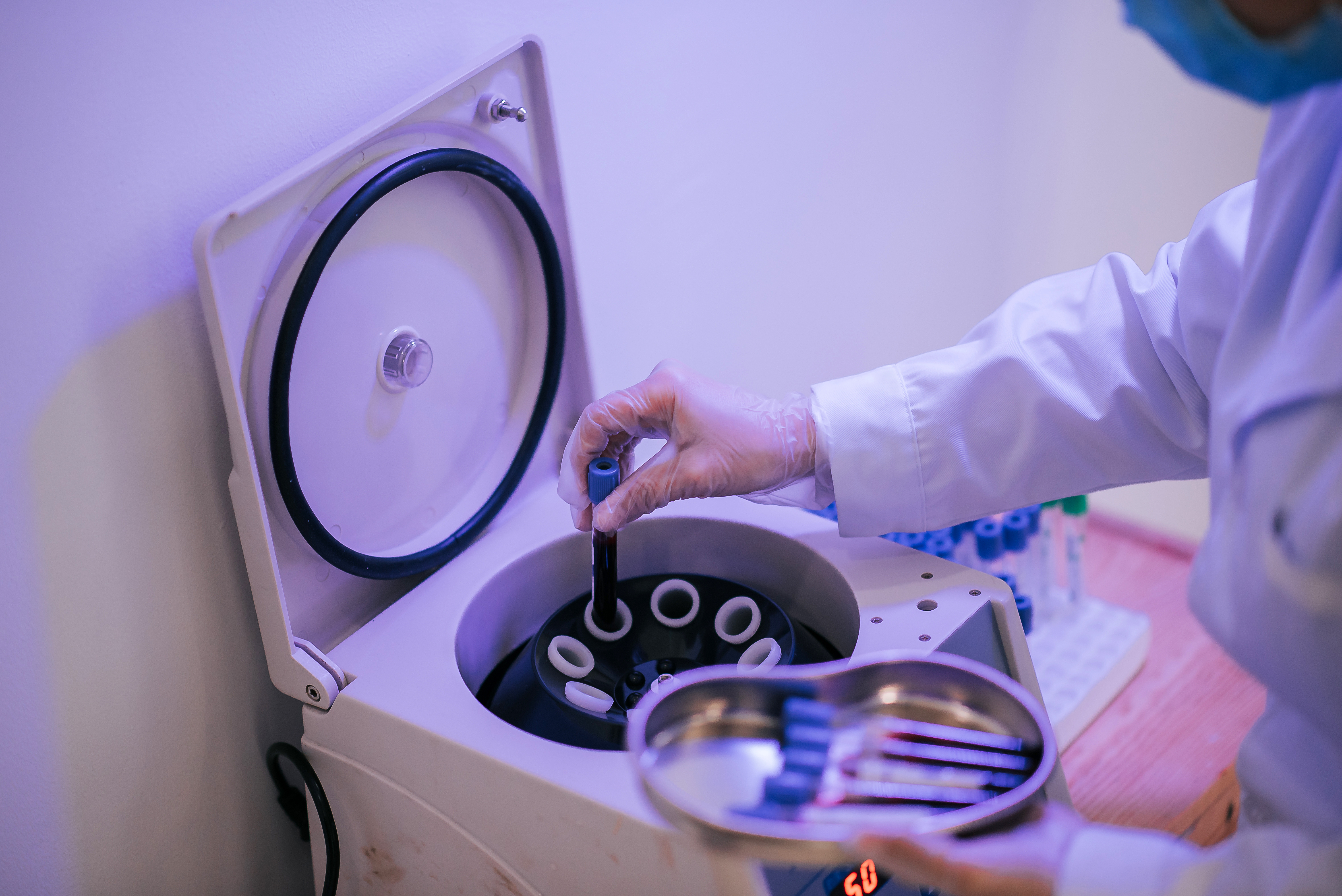 For several years, Platelet Rich Plasma (PRP) injections were primarily used in surgical procedures. However, lately, they have become quite popular in the dental industry. It has been found that PRP therapy can significantly speed up the healing process after maxillofacial and oral surgeries. Besides this, it can also help in –
Repairing the bone defects after removal of cysts or a tooth extraction procedure.
Repairing oral fistula.
Repairing palate defects and clefts.
Since Platelet Rich Plasma therapy does not come with many side effects or risks, any person undergoing a dental procedure is a good candidate. At the most, one might experience irritation, pain, or bleeding at the site where the injection is placed. The only people who are not good candidates for PRP therapy are those who have a bleeding disorder, like hemophilia. When in doubt, always consult! Speak to your family doctor, specialist or dentist before choosing PRP.
What is PRP?
PRP has become quite popular in recent years as it helps in patients' recovery after a dental procedure. Platelet Rich Plasma (PRP) therapy is often used in wound healing and tissue regeneration after dental procedures like bone grafts, dental implants, tooth removal, etc. In PRP therapy, the Platelet Rich Plasma (the liquid part of the blood containing protein and water) is taken from the patient's blood. Thereafter, it is injected into the diseased or injured tissue so that body's reparative cells can be stimulated to promote healing.
In normal blood, the platelet count ranges from 150,000/1L to 350,000/1L. However, in Platelet Rich Plasma, the platelet count increases to 1,000,000/1L. When PRP is injected into the body, the high concentration of platelets helps in rebuilding the bone and tissue.
Benefits of PRP
Some of the main advantages of using PRP therapy in dental procedures are –
Enhances the rate of bone formation: When Platelet Rich Plasma is integrated with synthetic or biological bone grafts, it can help in making the bone substitutes more cohesive. In this way, PRP therapy is able to help in bone regeneration or bone formation. Besides this, PRP also helps in promoting bone healing and increasing the bone density around dental implants.
Tissue regeneration: Platelet Rich Plasma helps increase the rate of tissue synthesis, leading to faster tissue regeneration.
Faster healing of incision sites: With PRP therapy, the wound or incision sites are healed faster, and the scarring is also minimal. This is because PRP therapy uses the body's immune system to initiate the process of healing.
Reduced risk of infection: There is a lesser risk of infection with PRP therapy, as it does not cause any form of disease transmissions like HIV or hepatitis. Besides this, the unfavorable effects and reactions are also quite less.
How is PRP obtained and utilized?
PRP therapy is a simple procedure. The process is usually completed within 30 to 60 minutes. A qualified professional first draws a small amount (around 55cc) of blood from your body, which is then placed in a centrifuge machine. This machine isolates the PRP by separating it from your blood. The professional would most likely spin it 2-3 times in the centrifuge for best results. After the PRP is obtained, it will be injected into the required area. The procedure is completed relatively quickly, and the patient does not require any downtime either.
In conclusion, PRP injections can significantly help patients in healing faster after dental procedures. Not only this, but the patients will also feel lesser pain and inflammation, and the risk of infections is also reduced. If you are looking to get PRP therapy from an experienced dentist, then you have to look no further. You can book your appointment with us today!