A Deeper Look Into Teeth Grinding
September 15, 2023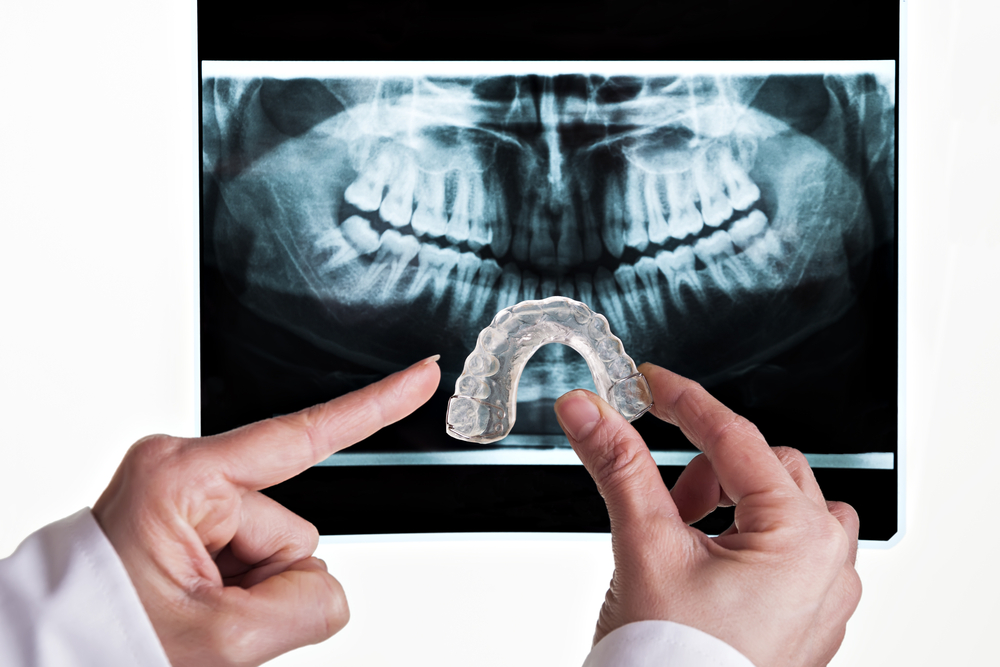 Teeth grinding is often misunderstood and overlooked, leading to significant dental and overall health problems. In this commentary, we'll explore recent insights from an article on Everyday Health and hear from Ashraf Dentistry, a renowned Waterloo dentist, on their perspective and solutions for this issue. (Source: Everyday Health, Are You Grinding Your Teeth? Here's How to Know and How to Stop This Harmful Habit, by Susan K. Treiman, medically reviewed by Elizabeth V. Simpson, DMD, August 18, 2022, https://www.everydayhealth.com/dental-health/are-you-grinding-your-teeth-heres-how-to-know-and-how-to-stop-this-harmful-habit/ ).
Who's at risk for teeth grinding?
According to the Everyday Health article, those who are stressed, have sleep problems, use or abuse caffeine or alcohol, are genetically predisposed, use antidepressants, or have Parkinson's disease or other conditions are at a heightened risk for teeth grinding.
Ashraf Dentistry adds, "Bruxism is more common than many realize, and its causes are multifaceted. It's important to understand that anyone, under the right conditions, can experience teeth grinding. For instance, those using antidepressants may not realize they are at risk, yet certain medications can indeed contribute to bruxism."
Signs of Bruxism
Key signs of bruxism include damaged teeth or dental work, noise (especially during sleep), sensitivity, muscle, jaw, and neck pain, headaches, sleep disruption, vertigo, and earache.
"Early recognition of these symptoms is crucial," says Ashraf Dentistry. "Often, patients will come in for treatment of what they believe to be unrelated issues, like headaches or earaches, which are actually manifestations of bruxism. Regular dental check-ups can help spot the signs early before serious damage occurs."
Treatments for Daytime Clenching
The article recommends strategies such as catching yourself bruxing and implementing replacement activities.
Ashraf Dentistry comments, "Replacement activities can be anything that breaks the cycle of grinding, like chewing gum or practicing mindful relaxation. However, these interventions are most effective when paired with professional treatment strategies."
Treatments for Nighttime Grinding
Suggested treatments for nighttime grinding include maintaining sleep hygiene, stress relief, the use of occlusal devices (mouthguards or nightguards), medication reevaluation, Botox, Transcutaneous Electrical Nerve Stimulation (TENS), physical therapy, and medication.
"Botox Therapeutics has emerged as an effective solution for some bruxism sufferers," Ashraf Dentistry notes. "The treatment works by relaxing the muscles involved in grinding and clenching. Coupled with custom-fitted mouthguards, which we offer at our Waterloo clinic, this can be a game-changer for patients suffering from nighttime bruxism."
The Bruxism-TMD Connection
The article mentions the link between bruxism and Temporomandibular Joint Disorders (TMD), which further emphasizes the need for effective treatment.
According to Ashraf Dentistry, "We often find patients with bruxism also have symptoms of TMD. Both conditions can severely impact oral health and quality of life. It's why a comprehensive approach to diagnosis and treatment is critical."
Grinding to a Halt
The article concludes by emphasizing that researchers have not identified an exact cause for teeth grinding. The article also shares that there is not one single treatment that will stop or prevent the issue. However, the overall prognosis is that the results are promising when individuals maintain their treatment.
"Teeth grinding might seem like a minor nuisance," says Ashraf Dentistry, "but without intervention, it can lead to major dental problems. Our goal is not only to treat bruxism but to educate our patients about preventative strategies, lifestyle changes, and the options available, such as Botox Therapeutics, to ensure optimal oral health."
In conclusion, understanding, identifying, and addressing teeth grinding is vital. With professionals like Ashraf Dentistry offering innovative solutions like Botox Therapeutics, patients have a wide range of tools at their disposal to tackle this pervasive issue.