A Look At Dental Care For Seniors
October 15, 2023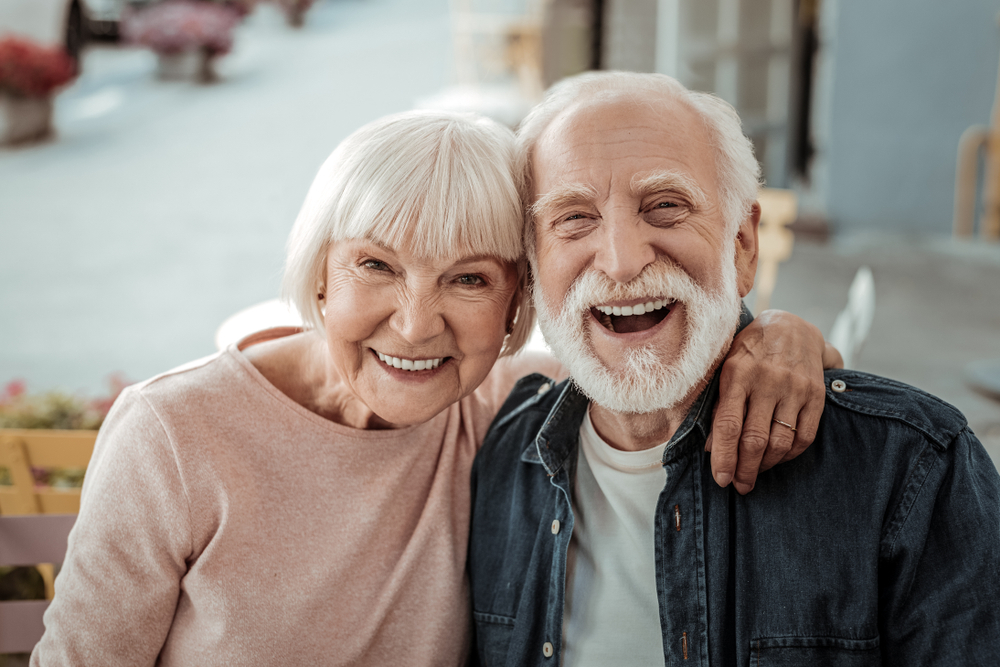 Dental health plays a significant role in individuals' health and overall well-being, especially seniors. As we age, several oral health issues may surface, ranging from darkened teeth to gum disease. Today, we'll explore these issues with insights and comments from Ashraf Dentistry, a prominent name in Toronto dentistry known for its commitment to patient care. (Source: WebMD, by WebMD Editorial Contributors, Medically Reviewed by Evan Frisbee, DMD on October 31, 2021, https://www.webmd.com/oral-health/dental-care-seniors ).
Advancing Age Puts Seniors At Risk
As the WebMD article rightly points out, the advancing age of seniors poses various oral health risks. Let's delve into each issue and get the perspective of Ashraf Dentistry.
Darkened Teeth
WebMD explains that darkened teeth can be caused by changes in the dentin — the bone-like tissue that is beneath the tooth enamel. Discolouration can also be caused by years of consuming stain-causing foods and beverages.
Commenting on this, Ashraf Dentistry said, "Tooth discolouration is indeed a common issue among seniors. Regular professional cleanings at a trusted center, and perhaps an emergency dentist Toronto visit when needed, can help manage these issues effectively."
Dry Mouth
WebMD identifies certain medications as the leading cause of dry mouth in seniors.
Ashraf Dentistry comments, "Understanding the side effects of medications on oral health is essential. Regular hydration and using products specifically designed to alleviate dry mouth can help."
Diminished Sense of Taste
WebMD attributes a diminished sense of taste to certain diseases, medications, and dentures.
Ashraf Dentistry mentions, "Regular check-ups can help identify any issues early. Plus, oral hygiene routines can contribute to improved taste sensation."
Root Decay
WebMD informs us that root decay is often a result of tooth root exposure due to receding gums.
Ashraf Dentistry's comment: "We recommend preventive measures such as fluoride treatments and gum disease treatment to tackle root decay. Our team is well-equipped to offer such services."
Gum Disease
Gum disease, according to WebMD, is a result of plaque build-up and can be compounded by factors such as tobacco use, poor-fitting bridges and dentures, diets poor in nutrients, and certain diseases.
Ashraf Dentistry states, "We provide comprehensive gum disease treatment plans. Good oral hygiene combined with regular dental check-ups can aid in preventing this disease."
Tooth Loss
WebMD says tooth loss in seniors is often due to gum disease.
Ashraf Dentistry emphasizes, "We believe in prevention first. However, if tooth loss occurs, options such as All-on-4 Dental Implants or Implant-Supported Dentures can restore function and aesthetics."
Uneven Jawbone
WebMD explains that an uneven jawbone can be caused by tooth loss without replacement, causing the teeth to shift into open spaces.
"Ashraf Dentistry offers solutions such as All-on-4 Dental Implants to prevent such issues and maintain a balanced bite," comments Ashraf Dentistry.
Denture-induced Stomatitis
WebMD identifies poor dental hygiene and ill-fitting dentures as common causes of denture-induced stomatitis.
Ashraf Dentistry says, "Our goal is to ensure proper fit of dentures and educate patients about appropriate denture care to avoid such conditions."
Thrush
According to WebMD, certain illnesses or medications that impact the immune system can initiate an excessive growth of the Candida fungus in the mouth, leading to the development of thrush.
Ashraf Dentistry comments, "Regular oral examinations can help identify thrush early. We work with patients to manage this condition effectively."
Oral Hygiene Tips for Seniors
WebMD suggests tips such as maintaining dental hygiene by brushing twice a day using toothpaste that includes fluoride, performing daily flossing, keeping up with regular dentist appointments, and ensuring proper hydration.
Ashraf Dentistry adds, "Along with these excellent tips, we suggest using a high-quality antibacterial mouthwash. A quality electric toothbrush may assist those whose mobility is compromised. And remember, if you ever need an emergency dentist in Toronto, we're here for you."
What Seniors Can Expect During a Dental Exam
WebMD explains that a standard dental exam for seniors may involve a head and neck examination, clinical dental examination, and dental X-rays.
Ashraf Dentistry says, "At our clinic, we ensure a comprehensive exam and take the time to discuss the results and potential treatments with our patients. Our aim is always to make dental care comfortable, effective, and accessible for seniors."
In summary, as we age, our dental care needs may increase. With professional and comprehensive dental care like that offered by Ashraf Dentistry, we can ensure that our golden years are indeed golden and healthy.