All About Bad Breath
August 07, 2022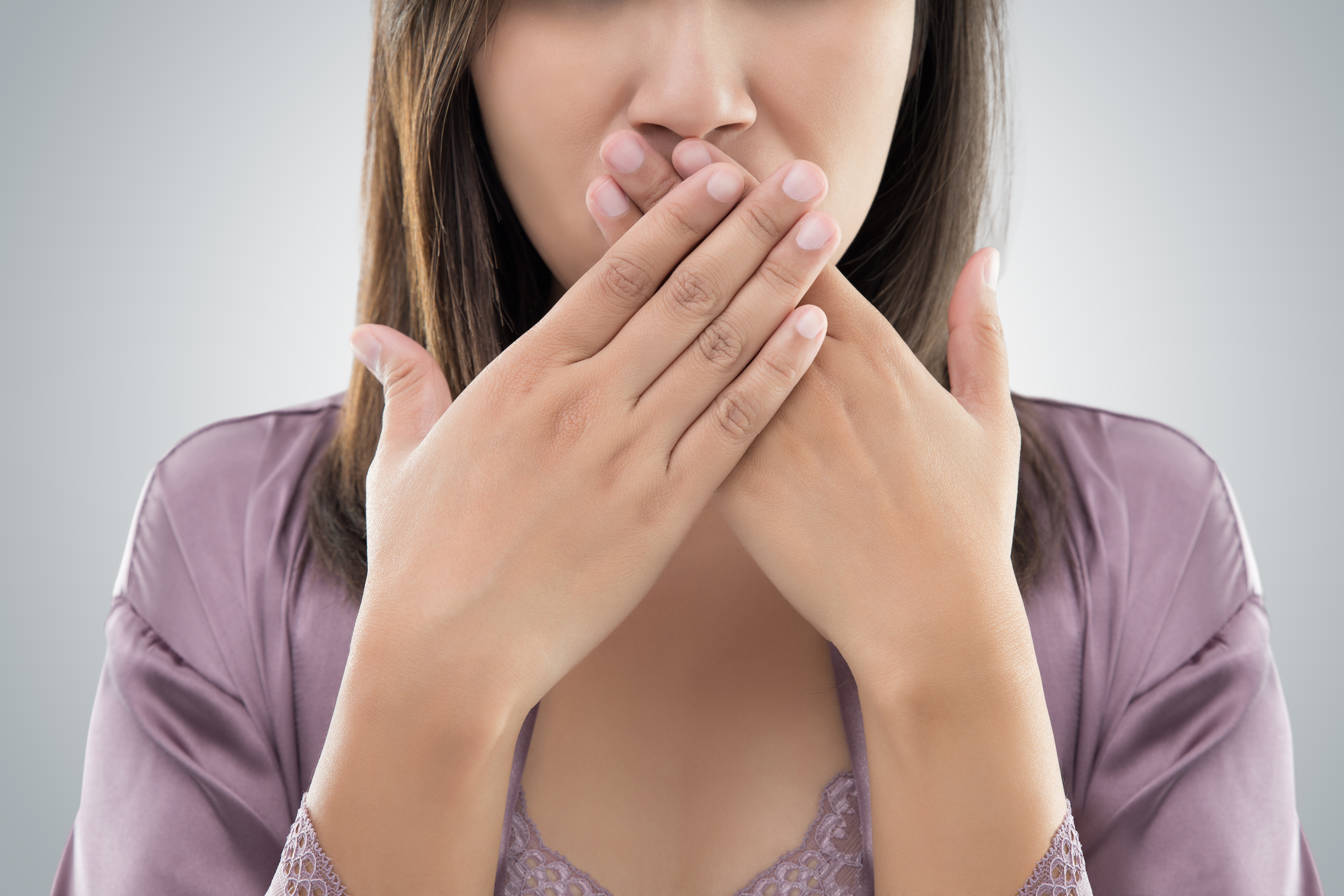 Do you often avoid talking to people because of your bad breath problem? We all have been in that situation in life at least one time. But, you might make the mistake of ignoring it and trying to use temporary solutions to fight it. Instead, visit a doctor, and you will be surprised to know how your breath can say a lot about your health.
So, if you want to know more about your breath, keep reading the article.
Causes for Experiencing Bad Breath
There could be varied causes of bad breath. Some of them include –
Food – Very often, food particles stay in the corners of your teeth and cause bacterial growth and lead to bad breath. Furthermore, food items like onion, spices, and garlic, when consumed, can also cause bad breath after getting digested.
Tonsil Stones – Bad breath could also be caused due to tonsil stones and the bacteria that cover them.
Dental Hygiene – Poor dental hygiene, like not brushing your teeth regularly or not flossing your teeth, could lead to a foul odor.
Dry Mouth – Lack of saliva production or Xerostomia can also cause bad breath.
Infection – If you have gone through any oral surgery or tooth removal, you might notice bad breath.
Gum disease – Mouth sores or gum diseases can also make your mouth smell bad. Gum disease treatments can quickly solve the problem.
Tooth decay – If you have one or multiple decaying teeth, even that might be a cause for experiencing bad breath.
Tobacco – Smoking or consuming tobacco products is highly harmful to your health and can cause bad breath.
What Could Your Bad Breath Indicate?
You might also experience bad breath if you have other severe problems in your health. If you notice breath similar to the smell of acetone, it might be a symptom of diabetes. Digestive issues like Crohn's, IBS (irritable bowel syndrome), celiac diseases, and constipation can also cause such problems. Furthermore, if you have other digestive conditions like GERD and acid reflux, you can experience bad breath. Sleep apnea or other sleeping disorders can also be indicated by bad breath.
Researchers in the Journal of the American College of Cardiology in 2013 showed that bad breath could also be a symptom of something serious like heart and kidney failure.
Natural Solutions
To avoid bad breath, brush your teeth twice daily, especially before bed at night. Along with that, make sure to clean your tongue and floss regularly. Scheduling a dentist visit can help you get rid of your problem immediately. You will not be able to understand the cause of your bad breath, but they will also help you find the best solution to treat it. Avoiding food items like cheese, alcohol, etc., can help you fight bad breath.
Take some warm water in a glass and add salt to it. You may use this solution as a mouth rinse. Rinsing your mouth with apple cider vinegar daily can also solve the issue. Frequently rinsing your mouth will help prevent bad health and assist with the associated bacteria. A 2015 study by some experts also showed that consuming green tea can help deal with bad breath. Rinsing your mouth with herbs like cloves, basil, parsley, rosemary, or mint can help in reducing plaque and oral bacteria. But most importantly, you must remember to drink a lot of water and stay hydrated.
Furthermore, probiotics are live bacteria known to be beneficial for health. Try eating food that has probiotics to reduce bacterial growth in your mouth. You may also consult with your dentist or a holistic practitioner for additional natural solutions.
If you are facing persistent bad breath issues, always consult your dentist and health care professional. Only they will be able to find the cause of your bad breath and treat you accordingly.