All About Common Dental Issues In Children
September 04, 2022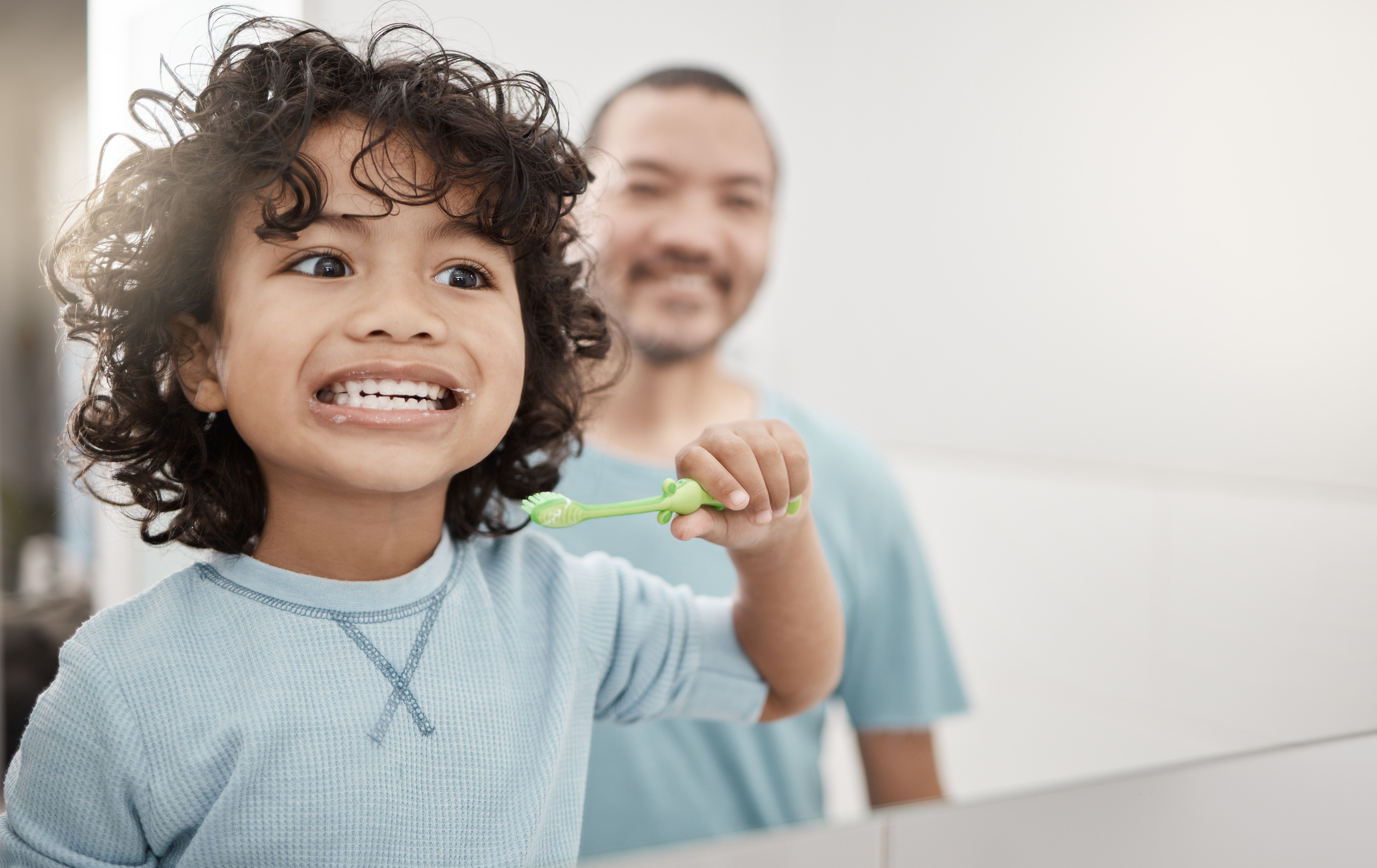 Dental issues among children are very different from that of adults. While adults have one set of permanent teeth, children have two sets that go through various phases of their eruption. In addition, young children depend on their parents to brush their teeth and help them maintain good oral health. As a parent or guardian, this means you have the additional responsibility to watch out for any sign of dental problems in your child.
Understanding common pediatric dental problems and scheduling regular visits to your pediatric dentist is the best way to ensure your child enjoys good oral health lifelong.
Common Dental Issues in Children
According to the Children (Basel) Journal, over half a billion children worldwide experience oral diseases. Let's understand some of the most common pediatric oral issues:
Bad Breath
Occasional bad breath, also known as halitosis, is not serious. Chronic bad breath is likely a deeper issue. The most common reasons are poor oral hygiene, dry mouth, and even digestive problems.
This can be resolved by encouraging your children to have a good oral hygiene routine that includes an antibacterial mouthwash.
Dental Anxiety
Feelings of nervousness and fear before visiting the dentist are common in children. This is often due to a bad experience with dentists in the past.
You can help your child by communicating the concern with the pediatric dentist. The dentist will encourage the child to ask questions and respond with kindness.
Dental Emergency
It is common for kids who play contact sports to run into dental emergencies such as broken, loosened, or chipped teeth. In more severe events, a permanent tooth may get knocked out.
Knowing that your pediatric dentist provides after-hour emergency care and having their contact details is a great way to stay prepared in the face of such emergencies. Ask your pediatric dentist for a custom mouth guard.
Grinding
The International Journal of Environmental Research and Public Health says that teeth grinding or bruxism affects almost 49% of children worldwide. This leads to enamel erosion and weak teeth.
Bruxism is treated by providing a special night guard for the child to wear. Your pediatric dentist may also advise avoiding chewing gum and stress reduction.
Gingivitis and Gum Disease
What starts as gingivitis marked by red and swollen gums often progresses into gum disease when left untreated. This leads to pain and swelling and even tooth loss in severe cases. The most common cause is plaque formation due to poor oral hygiene habits.
This is treated through deep cleaning at your dentist's office. Brushing and flossing daily also helps fight gum disease.
Sensitive Teeth
Cracked teeth, eroded enamel, or newly erupted permanent teeth due to improper brushing or decay may lead to tooth sensitivity.
Your pediatric dentist will treat it depending on the underlying cause. Sealants are often used, and kids are recommended to use soft-bristled toothbrushes.
Thumb Sucking and Pacifiers
If children older than five years continue thumb sucking or using pacifiers, they risk misalignment of teeth, overbite, and even speech problems.
If your pediatric dentist observes these symptoms, they may advise stress and anxiety reduction activities. Misalignments are treated through orthodontic treatments.
Tooth Decay
Kids are not proficient at brushing, and a sugar-heavy diet puts them at a higher risk for cavities. Overseeing an excellent oral hygiene routine ensures that plaque, food particles, and bacteria are removed. In case of a cavity, your pediatric dentist will offer tooth filling to seal the hole with a composite material.
Tips for Encouraging Dental Habits among Young Children
Kids' dental care is very different from that of adults. It is essential to get them excited about oral care and make it fun. Here are some ways to do that:
You must start young to develop good and healthy oral hygiene habits in your child. This means starting in the first year of the child's life itself.
Be creative. Make brushing sessions fun. Read books, sing songs, play games, or watch videos while brushing. Let them pick their brushes and toothpaste flavors. Reward them at the end of a good brushing session.
Ease them for their dental appointments. Do role plays, encourage questions, and bring them to the dental office to familiarize them with the space.
Use fun dental products. Think musical toothbrushes, colored irrigators, flavored dental floss, and the likes.
Preventative Measures and Care
Taking a proactive approach to your little ones' oral health saves them from serious health risks later in their lives. It may be surprising to some that good dental care begins before the child is born. Due to hormonal changes, pregnant women are at a higher risk of dental issues. To prevent passing them on to your baby, you should:
Brush and floss daily
See your dentist regularly
Did you know that a baby has 20 primary teeth at the time of birth? So, this is when good dental care must begin. Here's how you can take care of their teeth:
Wipe their teeth and gums with a soft clean cloth after each feed and before they sleep. Lay your baby on a flat surface with their head in your lap to brush their teeth.
Avoid letting your little one sleep with a bottle.
By the time your child is a year old, you need to focus on cavity prevention. This can be done by:
Avoid offering sugary treats.
Once you see the first tooth appear, start cleaning them with a soft-bristled brush.
When two teeth begin to touch each other, use soft floss to clean between the teeth surfaces.
Scheduling an appointment with your pediatric dentist can help catch oral problems early on. The best time to do this is soon after the first tooth appears. The next appointment can be once your child turns a year old.
As the child grows, paying more attention to their oral routine becomes even more essential.
Teach them how to brush and floss. Teach the '2 x 2' game to make this fun. This means brushing in gentle motions twice daily for two minutes and spending 30 seconds on each quadrant.
Your pediatric dentist will advise using a pea-sized amount of fluoride toothpaste. Teach your child how to spit that out instead of swallowing it.
Rinse their toothbrush well after each use and replace it every 90 days.
It is recommended to schedule your child's dental visits every six months.
The Bottom Line
While childhood dental problems are common, fortunately, they are preventable. Paying attention to your child's oral health, managing their diet, and teaching them how to brush confidently go a long way. That being said, nothing substitutes scheduling regular visits with your pediatric dentist. It helps evaluate their oral habits and check on dental problems before they become significant.