All about dental plaque
May 01, 2022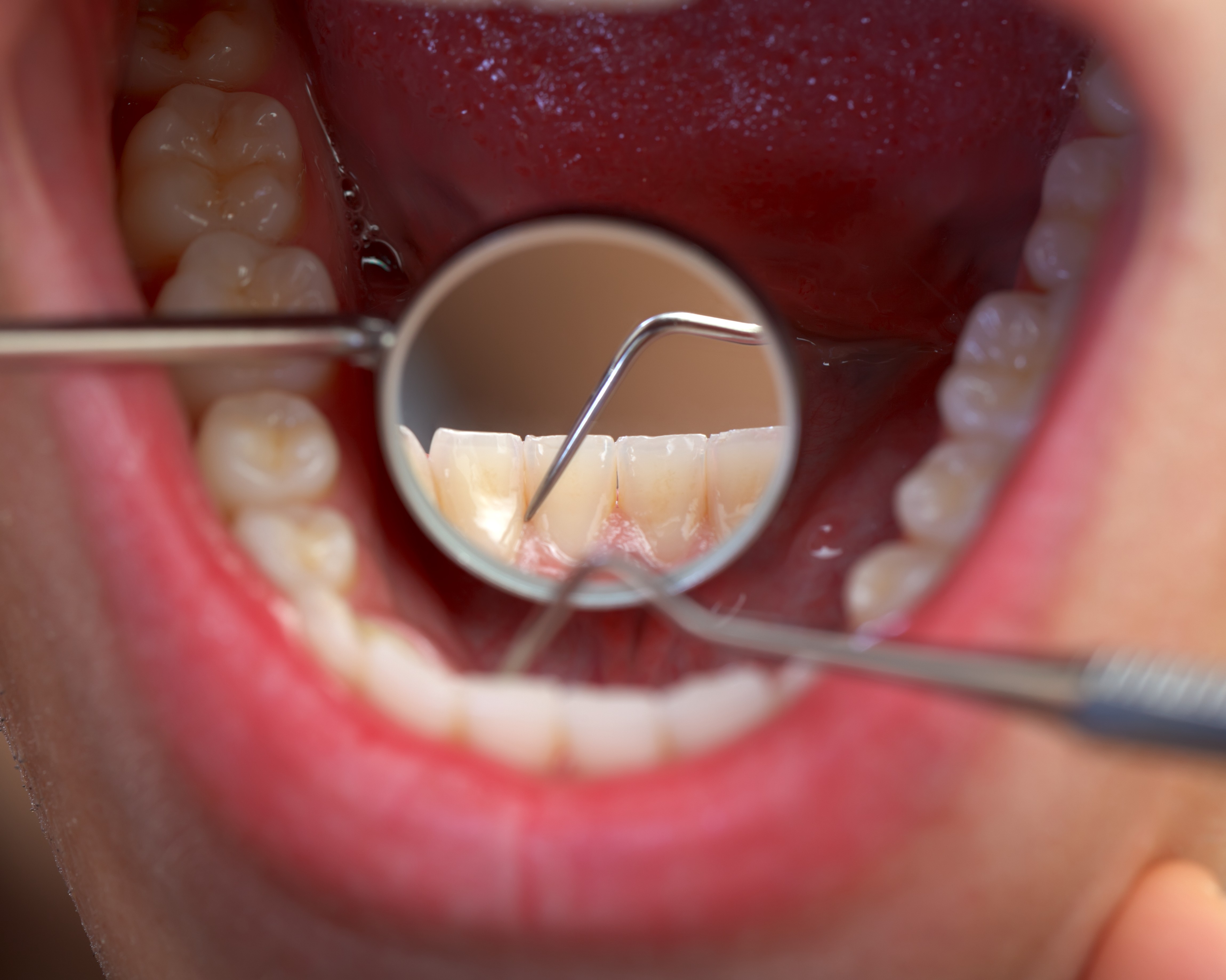 Plaque forms on everyone's teeth. When germs in the mouth come into contact with sweet or starchy meals, a sticky coating forms on the teeth. Plaque can be removed or maintained by flossing and brushing your teeth. If you ignore plaque, and it turns into tartar, this may become a problem.
Difference Between Plaque and Tartar
Many people confuse the terms plaque and tartar. In terms of bacteria build-up, the terms can be used interchangeably. Plaque is a sticky substance or film that forms around your teeth and can be removed with brushing and flossing. However, if left unattended for an extended time, it will turn into tartar, a hard mineralized substance.
The 101 On Dental Plaque
Plaque is a colorless or pale yellow bacterial deposit that occurs on your teeth regularly. It is a build-up that forms when saliva, food, and fluids come into contact with the teeth and gums.
The plaque includes acids that eat away at the enamel of your teeth and can cause gum disease. The harm could be irreversible if it is not treated. When plaque builds up and isn't cleaned, it hardens, trapping stains and eventually converting into tartar.
Plaque accumulation can also cause gum disease, which manifests as sore, swollen, and bleeding gums. Periodontal (gum) disease can progress to a severe state over time. Gum tissue peels away from the teeth, causing germs to eat away at the supporting bone.
Treatments of Dental Plaque
You can remove plaque with the help of the following treatments.
Oral hygiene habits
Your dental hygiene routines are the most effective at keeping plaque at bay. Properly brushing, flossing, and rinsing your teeth will prevent germs from getting out of control and creating plaque. It is recommended to brush your teeth at least twice a day. You can take it one step further and be sure to rinse or brush after a meal.
Regular Dental Visits
During regular dental checkups, your dentist or dental hygienist uses equipment to locate and remove plaque. Cavities may develop as a result of plaque. To check for cavities, your dentist may suggest dental X-rays or scans.
Oral health evaluation
To detect problems such as tooth decay, oral cancer, and impacted wisdom teeth before they become life-threatening. Our experienced dental team will take digital x-rays and images of your teeth. Our dentist will further use these photos to monitor changes in your mouth's alignment, movement, and overall health.
If our dentist notices something unusual, they will discuss a gum disease treatment with you. They will also assist you in choosing oral care products and other solutions that suit you best.
Professional dental cleaning
We'll probably perform scaling and root planing if you have minor or significant plaque or tartar build-up. Or more comprehensive teeth cleaning, in addition to routine cleaning. This process will eliminate any accumulated plaque and improve your oral health.
Scaling and root planning; is a specialized gum disease treatment that eliminates calculus deposits and bacterial deposits beneath the gum line. It's commonly done with a hand scaler and an ultrasonic cleaning, which separates the calculus from the teeth with high-frequency vibrations. This technique can often stop the spread of periodontics by removing deposits and bacteria.
Flossing and Polishing: Our dentists will clean your teeth of any plaque and look for periodontics or dental decay symptoms during your biannual visit. A polishing treatment will be included to give you a sparkling smile.
Getting rid of tartar and plaque can help you avoid severe dental and other health problems. Regularly brushing your teeth can help to prevent plaque build-up. However, if it worsens each day, you should see a dentist for gum disease treatment. Contact our clinic for more information on plaque and oral care treatments!