All About Pediatric Dentistry in Toronto: Caring for Your Child's Smile
October 22, 2023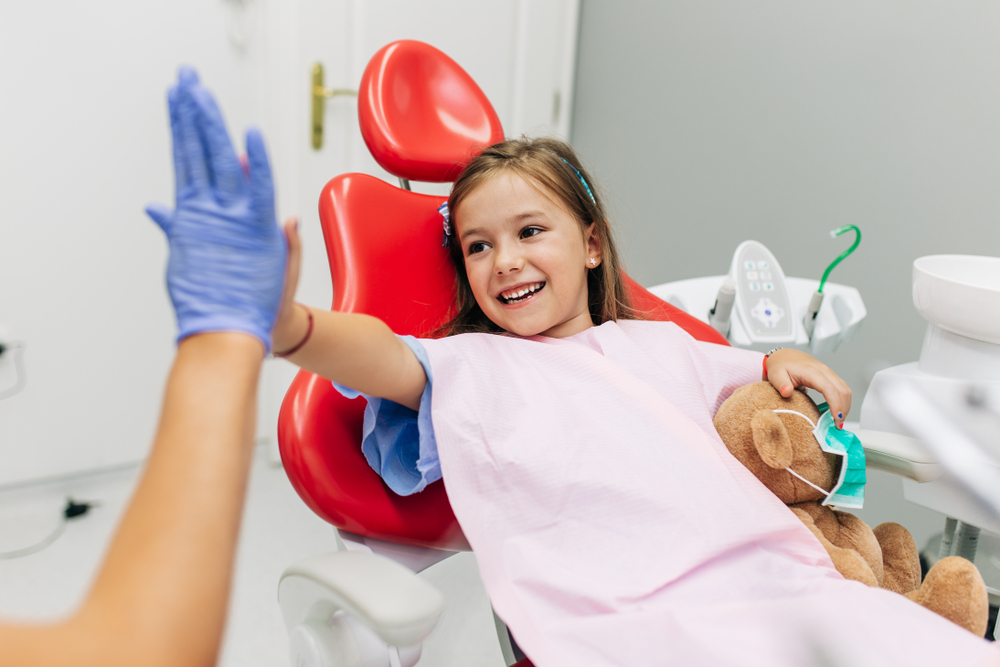 Ensuring your child's oral health is pivotal to their overall well-being. Pediatric dentistry plays an essential role in establishing and maintaining this health, setting the groundwork for a lifetime of strong, healthy smiles. Early dental care is the cornerstone of a child's long-term oral health and helps prevent various dental issues down the line.
Specialized Care for Young Smiles:
Pediatric dentistry, an essential branch of dentistry, concentrates on the oral health of children from infancy through adolescence. Divergent from general dentistry, pediatric dentists receive specialized training and acquire specific skills that enable them to deal with children's dental health issues, behavior, and physical growth and development. Pediatric dentist offices in Toronto are child-friendly, decorated, and designed to create a warm, comfortable environment that eases children's apprehensions.
The First Dental Visit:
The American Academy of Pediatric Dentistry recommends scheduling your child's first dental visit by their first birthday. The pediatric dentist will gently examine your child's teeth and gums during this visit and discuss potential concerns, including cleanings and fillings, if necessary. A child's first dental experience should be enjoyable and stress-free, creating a positive outlook toward future visits.
Preventive Dental Care:
Preventive dental care is critical in maintaining a child's oral health. Regular check-ups, cleanings, and fluoride treatments help detect potential issues early and maintain oral hygiene. Dental sealants play an essential role in preventing cavities by forming a protective shield over the tooth's enamel. Parents can encourage good oral hygiene habits in their children by making brushing and flossing a fun daily routine.
Managing Dental Anxiety:
Children's apprehension towards dentistry is a common concern for many parents. Pediatric dentists in Toronto are trained in behavioral management techniques that help ensure a positive dental experience. Open communication between parents, children, and the dental team is vital to understanding and addressing any fears or anxiety.
Common Pediatric Dental Issues:
Children often encounter dental issues such as tooth decay, thumb sucking, and teething. A pediatric dentist can effectively diagnose and treat these problems. Regular check-ups, good oral hygiene practices, and a balanced diet can help avoid these issues.
Orthodontic Considerations:
Early orthodontic evaluation is crucial as it can detect potential issues and allow for more effective treatments. Various orthodontic treatments are available for children, including braces and aligners. It's a misconception that orthodontic treatments are only for teenagers; early intervention can often lead to better outcomes.
Nutritional Tips for a Healthy Smile:
Diet plays a significant role in a child's oral health. A balanced diet rich in fruits, vegetables, protein, and dairy promotes strong teeth and gums. Conversely, foods and drinks high in sugar can contribute to cavities and should be limited.
Sports Dentistry and Mouthguards:
Involvement in sports and physical activities may pose a risk to children's oral health. Mouthguards are essential in preventing injuries and protecting the child's teeth. Various types of mouthguards are available, and the right fit ensures maximum protection.
In conclusion, pediatric dentistry plays a fundamental role in maintaining a child's oral health. Parents in Toronto should prioritize regular dental visits and instill good oral hygiene practices in their children. Investment in early dental care can indeed set the foundation for a lifetime of healthy smiles. Your child's smile is priceless, and with the proper care, it can also be timeless.