All about: Wisdom teeth
January 22, 2023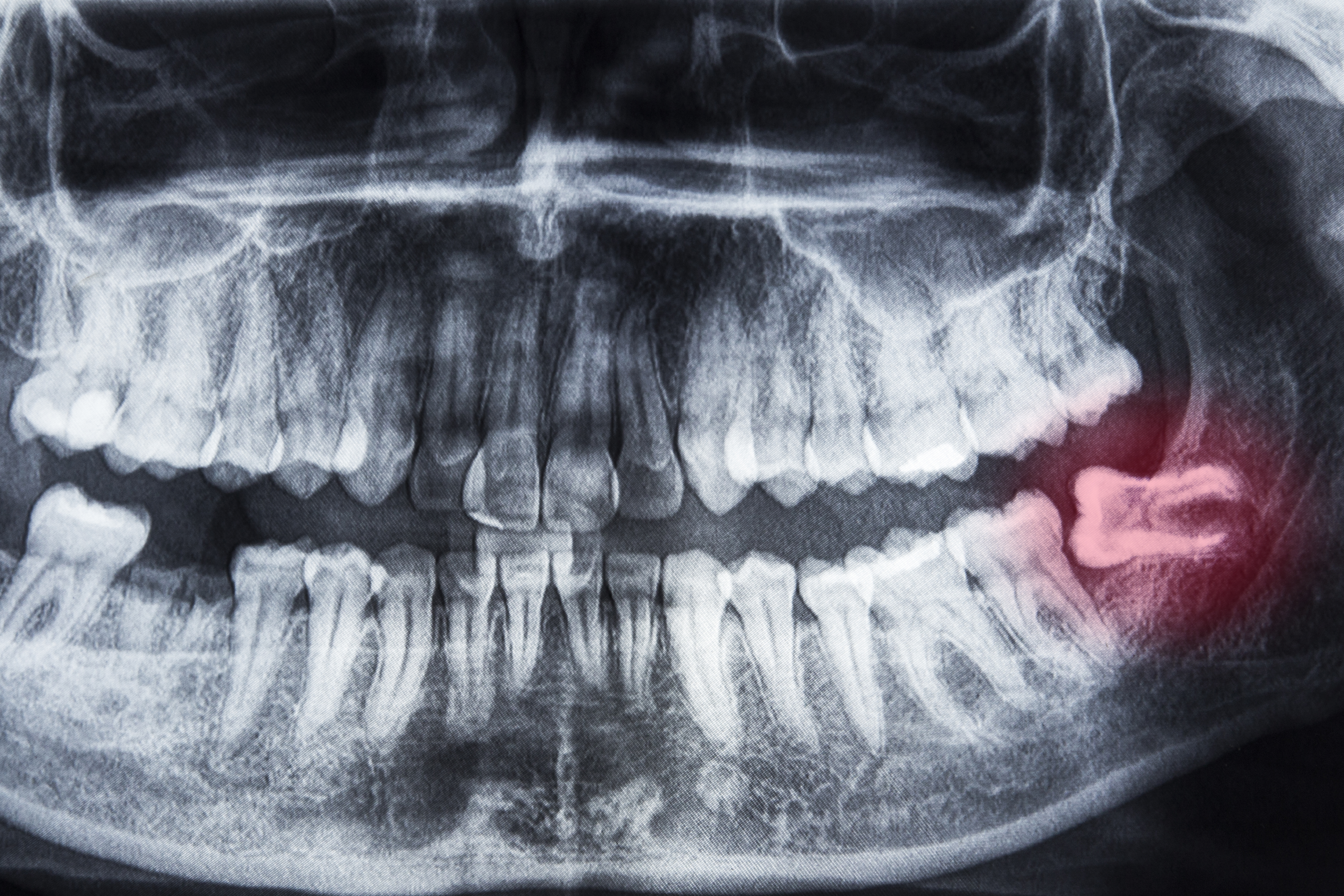 Wisdom teeth can be painful and even cause infections. Are you experiencing pain and swelling in your mouth? You might have developed wisdom teeth. Here's everything you need to know about wisdom teeth and their removal procedure.
The 101 on Wisdom Teeth
Wisdom teeth are positioned as the third set of molars that typically emerge in the back of the mouth in the late teenage years or early adulthood. We also call them 'third molars.' They get their name because they usually appear at a time when people are older and expectedly have more 'wisdom.'
Impacted wisdom teeth are third molars that are unable to emerge through the gums because they are blocked by other teeth or bone. This could occur if there is not enough space in the mouth. In other cases, the teeth are angled in a way that they cannot break through the gums.
It's common to get wisdom teeth in the late teenage years or early adulthood. The age at which wisdom teeth emerge can vary, but they usually appear between the ages of 17 and 25. It is not an uncommon scenario for wisdom teeth to occur later, and some never develop it at all.
So, what are the signs of a wisdom tooth coming in? There are a few things you can look for. First, notice any pain or discomfort in the back of your mouth. See if there's any swelling in the gums. Lastly, if you can see a tooth poking through your gums in the back of your mouth, it is likely a wisdom tooth.
Is wisdom tooth removal necessary?
Wisdom tooth removal is not necessary in all cases, and your dentist will tell you whether you need one. Unlike teeth cleaning or whitening, it's not a cosmetic procedure.
Unextracted wisdom teeth cause pain and discomfort and can also lead to infections. They can even cause painful cysts (fluid-filled sacs damaging the surrounding teeth, gums, and jawbone).
You may need wisdom teeth removal for lack of space in the mouth, impacted teeth, infection, damage to surrounding teeth, the development of cysts, and interference with orthodontic treatment. If you are experiencing issues with your wisdom teeth, you must see a dentist or oral surgeon for an evaluation.
Dentists can take x-rays of the mouth to get a clear view of the wisdom teeth. This helps them determine whether the teeth have enough room to come in correctly. Your dentist can also feel the gums for any swelling or tenderness that may indicate an impacted wisdom tooth. How you describe your symptoms is also used for the diagnosis.
Extraction and aftercare
Wisdom tooth extraction is a surgical procedure. One or more wisdom teeth can be removed within the same process. It is typically performed by a dentist or oral surgeon, and it is performed under local anesthesia or intravenous sedation. During the procedure, your dentist will make an incision in the gums and remove the wisdom tooth or teeth after a thorough cleaning.
At Ashraf Dentistry, we offer PRP – Platelet-Rich Plasma Therapy for fast recovery from dental procedures (like wisdom tooth removal). PRP – Platelet-Rich Plasma Therapy enhances the healing of tissues after surgery, such as tooth extraction or gum grafting. It is also used to treat periodontal disease and infection of the tissues that support the teeth.
You must follow your dentist's directions to care for your teeth after the procedure. Following a soft food diet for the first few days after wisdom tooth removal is essential. Cleaning your mouth often is also helpful; a salt water rinse is commonly recommended.
Wisdom tooth removal is a simple dental procedure to remove painful wisdom teeth. Consult a dentist for wisdom teeth detection if you're experiencing pain or discomfort or if you wish to know more about PRP – Platelet-Rich Plasma Therapy. We hope this guide answers your questions about wisdom teeth removal.