Are you experiencing gum boils?
September 15, 2022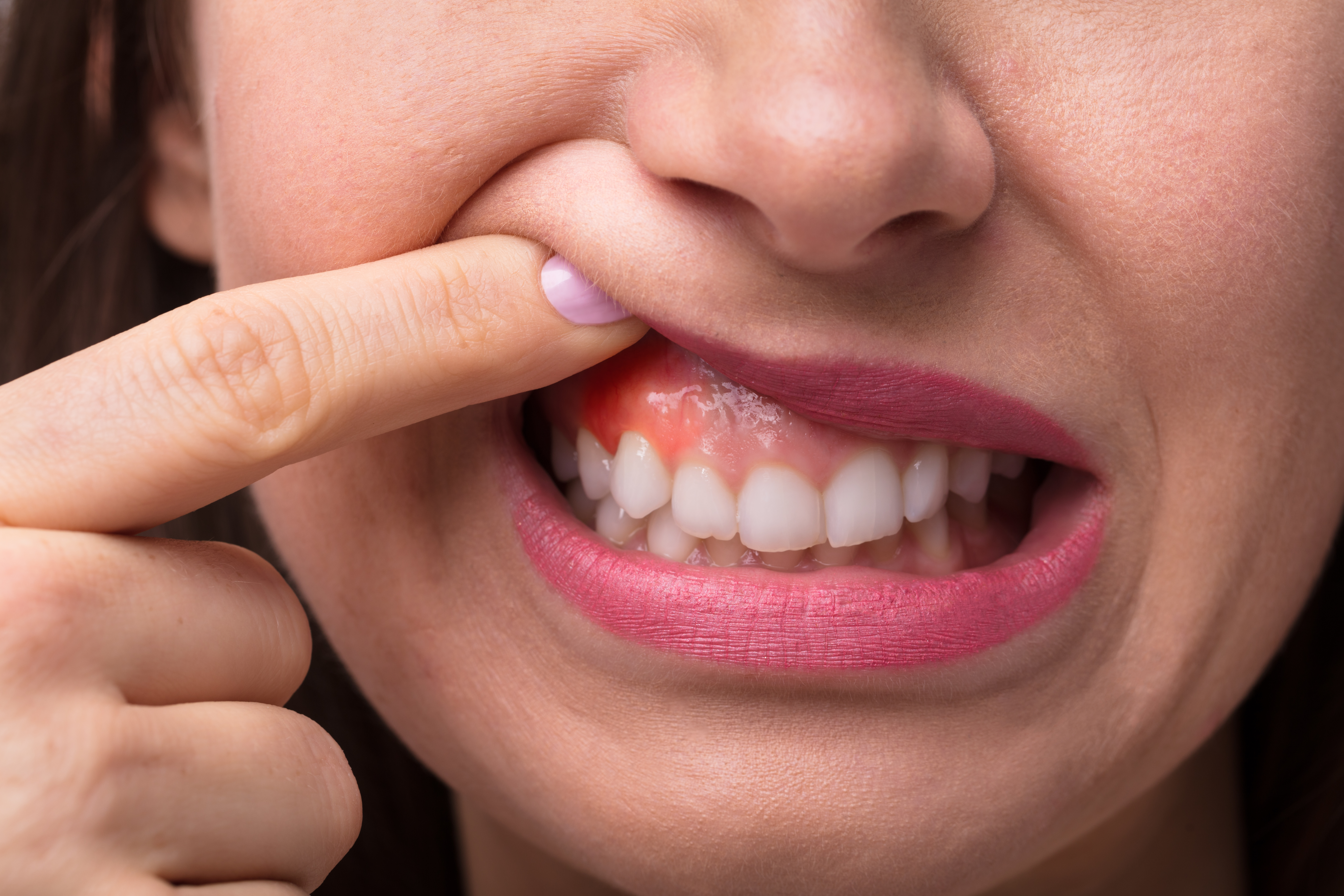 Dr. Ashraf weighs in on gum boils and associated treatments. (Source: Medical News Today, What to know about gum boils, written by Jayne Leonard, August 22, 2019, Medically reviewed by Christine Frank, DDS,  https://www.medicalnewstoday.com/articles/326135.)
The article presented by Jayne Leonard talks about one of the common oral diseases, gum boils. The article describes the causes of gum boils, which includes bacteria inside the gum tissue that starts to grow, trauma, or tooth decay. In response, the body's immune system reacts to the growth of bacteria and causes the swelling and redness of the gums.
Dr. Ashraf adds, "when you don't brush or floss, those areas become infected with bacteria. This happens because the plaque on teeth can lead to tooth decay and gum disease, which can therefore cause a gum boil. Gum boils also occur in people who have recently had dental surgery. If you suspect the development of a gum boil, consult with your dentist as soon as possible."
What are the Symptoms of Gum Boils?
In the next part, the author of the article, Jayne Leonard, describes the symptoms of gum boils. This includes pain, swelling, tenderness in the mouth, bleeding or discharge from the boil or gums, bad breath, nausea, fever, and earache.
To further affirm, Dr. Ashraf shares, "Gum boils are characterized by a pus-filled lesion in your gum which a number of factors can cause. Although it is a common problem, the symptoms of gum boils may vary depending on the cause of the boil. As the article mentions, the most common symptom is pain and swelling in the gum near the tooth, which might be accompanied by redness or pus-like discharge from the gums. Other symptoms include fever, chills, headache, and difficulty eating or swallowing. The symptoms of a gum boil are similar to other oral health conditions such as an abscessed tooth or an infected gingival cyst."
Gum boils are an indication of an infection, which means it's essential to treat them or you risk spreading the infection.
If the infection spreads, you could lose a tooth, or it could be life-threatening if the bacteria enter your bloodstream. Always consult a professional for diagnosis and proper treatment.
Dr. Ashraf agrees with the article, "individuals who experience gum boils should see their dentists for true diagnosis and treatment. Information on the internet may give some the courage to diagnose themselves; however, this is not recommended. Information may not always come from a reputable source, and your entire health must be looked at as a whole. There may be a severe underlying medical problem that only a professional can recognize."
Treatment/Medication For Gum Boils (Gum disease treatment)
In this section article by Jayne Leonard says, if your doctor says it's safe, antibiotic pills may be a treatment option to help your infection. Apart from this, root canal therapy, tooth scaling, and polishing can also be used for the treatment of gum boils.
Treating Gum Boils with Root Canal Therapy
Root canal therapy to correct gum boils is quite common as a dental treatment. Root canal therapy for gums is a treatment that removes the infected pulp and thoroughly cleans out any bacteria and debris from the gum tissue that may have accumulated.
Dr. Ashraf mentions, "Root canal therapy for gums is necessary when there are signs of infection, such as pain, swelling, pus, or fever. It can also be done to prevent future problems with gum disease if there are no other signs of infection. It is the last resort to extinguish the growing infection in your gums. The success rate for root canal therapy for gum boils ranges from 80% to 90%."
How to Treat Gum Disease and Gum Boils at Home
This section of the article by Jayne Leonard talks about several treatments, procedures, and natural remedies. It would be best if you refrain from trying to remove a gum boil yourself because it could cause an infection or lead to severe complications down the road. If you experience any symptoms of infection, you should contact your dentist as soon as possible for treatment. However, some home remedies can be used for gum boils in the event there is a delay in visiting your physician or dentist. Dr. Ashraf shares, "The article makes some great suggestions. Gargling with salt water or rinsing the mouth with a diluted solution of hydrogen peroxide and water can be an effective mouthwash. Essential oils should not be applied straight on the skin and should not be used internally. Water and oil do not mix, and applying an essential oil may irritate the affected area as it is a high concentration of the chemical compounds of a plant/herb. The same goes for using a turmeric paste. Turmeric is best consumed as a supplement or culinary ingredient and, therefore, can help with inflammation, including joint pain."
Gum boils might be a common oral problem; however, you should never show negligence if you recognize symptoms. Dr. Ashraf adds, "take care of your health, and your health will take care of you. Always do your research! Which should include consulting a medical professional before attempting any remedy you read online."