Ashraf Dentistry shares their top picks in oral hygiene products
January 12, 2023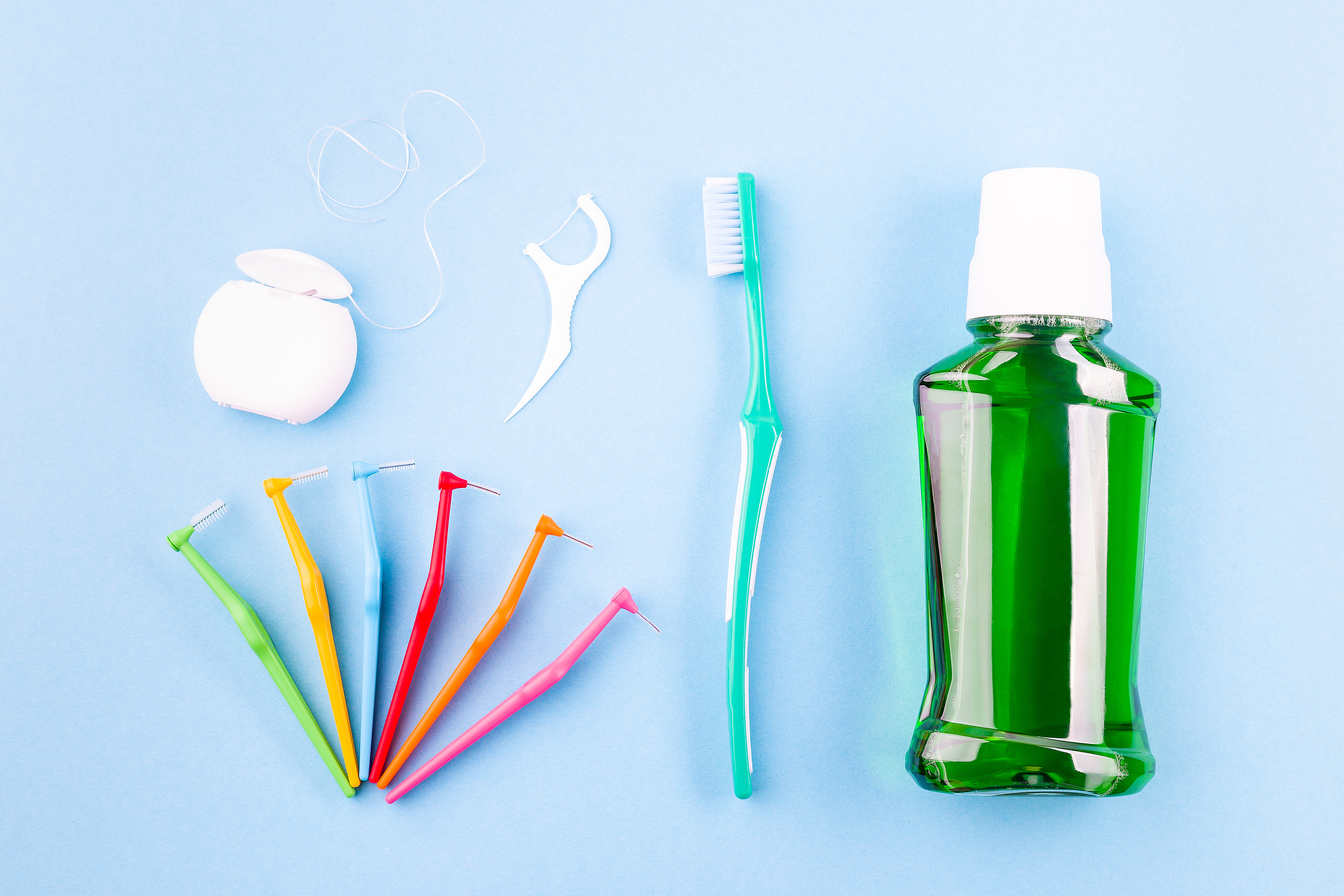 When it comes to dental hygiene, having the right products can make a significant impact on how good your dental health is. Whether this is your toothbrush, toothpaste, or even the mouthwash you use, good quality oral products/brands can provide a range of benefits such as:
Teeth Whitening
Less Sensitivity
Cavity Protection
Better Breath
With these and many other benefits, Ashraf Dentistry shares insights into their top picks in oral hygiene products. So, let's look at what they said and which ones you should get for your teeth!
Colgate
Colgate is globally known as one of the most popular oral care brands, and when it comes to dental hygiene, the company knows what it's doing. Specifically, with a wide range of products, each focused on different aspects of oral hygiene, you can always find one that suits your needs. Some of its top products are:
Toothpaste
According to Ashraf Dentistry, the toothpaste range at Colgate is excellent for your tooth health as you have a wide array of options to choose from. For example, if you have painful gums, the Advanced Gum Protection toothpaste can help reduce pain, and plaque, while keeping your gums healthy.
Mouthwash
Similar to its toothpaste, Colgate also has six unique mouthwash options, which get the thumbs up from Ashraf Dentistry. These mouthwashes include the "Mouth Sore Rinse," Daily Repair," and even "Optic White," which is ideal for teeth whitening. You can also keep your cleanings and fillings in top condition with a mouthwash that works well.
Teeth whitening
Colgate is your next best choice if you are looking for whiter teeth but don't want to go through a proper dental whitening procedure. The brand has various products in its Optic White range, such as toothpaste, mouthwash, and even a whitening pen. The pen is one product that stands out as it requires minimal overnight effort for glowing white teeth.
Crest
Crest is known for having all-rounder products that anyone can use without hassle. With a range of unique benefits, such as their "Gum Detoxify" toothpaste, let's see which products Ashraf Dentistry recommends.
Toothpaste
In terms of toothpaste, Crest products provide a comprehensive range of benefits that are ideal for daily use. With the help of fluoride, which is used in most of its range, Crest toothpaste helps fight bacteria, reduces bad breath, and often also tastes refreshing!
Mouthwash
Crest probably has one of the largest mouthwash ranges of any company, and according to Ashraf Dentistry, you should be using these! You can trust Crest mouthwash with a unique set of advantages such as enamel protection, teeth whitening, and an advanced range of multi-faceted protection factors.
Kid's dental care products
When it comes to pediatric dentistry, making sure you use the right products is even more essential. Thus, according to Ashraf Dentistry, you can safely use Crest kids' dental products such as their training toothpaste, children's mouthwash, etc. These products are designed with lower chemical quantities and will taste better so your child can have healthy teeth without any harm!
Teeth whitening
Crest teeth whitening consists primarily of leave-on strips, which work to whiten your teeth in just days visibly. They are highly effective in cosmetic dentistry and are backed by many dentists.
Oral B
Founded by a dentist and designed with their expertise, Oral-B is one brand Ashraf Dentistry can surely get behind. With their wide range of products, you can maintain good dental health and more with Oral-B alone.
Toothbrushes
With unique rotating brush heads, the Oral-B toothbrush range features ideal electric products. For example, their iO series uses magnetic technology for a more gentle feeling while brushing your teeth. Moreover, with more than six smart brushing modes and a pressure sensor, these are sure to keep your teeth clean.
Kid's oral care products
Recommended for newborns as well, Oral-B has a gentle and efficient set of children's products that can keep baby teeth healthy. Their children's toothbrushes are designed with soft bristles, colorful designs, and even soft electric rotations to keep kids' teeth healthy and clean! Pediatric dentistry experts recommend Oral-B for all-around protection.
Dental floss
Dental floss is often the bane of both patients and dentists, but Oral-B has a solution for you. According to Ashraf Dentistry, Oral-B has one of the best string floss options on the market, which can remove plaque, and debris and keep you cavity free! Moreover, the compact case makes it easy for travel use as well.
Philips Sonicare
Philips Sonicare is a trustworthy brand with more than 100 years of healthcare experience and training. They are most well known for their electric toothbrush, which is the best on the market.
Electric Toothbrush
The Philips Sonicare electric toothbrush is much more advanced than many competitors and can give you the perfect white smile! With a whopping 31,000 brush strokes per minute and mobile app-assisted guidance, you are sure to get the best brushing experience with this! Moreover, the brand has developed multiple unique brush heads so you can find the one that is best for your teeth!
Sensodyne
Recommended by Ashraf Dentistry and many other dentists worldwide, Sensodyne is a household name for sensitivity. This well-known brand has been at the forefront of sensitivity remedies for teeth, and its unique formulas make for amazing toothpaste!
Toothpaste
Sensodyne toothpaste has been proven to provide many benefits apart from just sensitivity relief. Specifically, its toothpaste is ideal for teeth whitening, gum protection, and even keeping a fresh breath. However, if you have sensitive teeth, this is 100% the go-to option as it provides instant and long-lasting relief.
Waterpik
Known for being A-grade in flossing, Waterpik is a brand most dentists recommend. According to Ashraf Dentistry, "it is a great way to keep people flossing, which can improve gum and teeth health significantly." So, let's see why Waterpik's water flosser is so beneficial.
Water flosser
With unique water-power flossers that can get through the plaque and bacteria stuck between your teeth, Waterpik's range makes flossing fun. Moreover, it provides a range of benefits compared to traditional flossing, such as being more effective in removing plaque, better for cleanings and fillings, and also three times as effective with braces.
Ashraf Dentistry recommends these six brands and their respective products for you to use and maintain optimal dental hygiene. In addition, ensure that you visit your dentist regularly for cleanings and fillings. Each of these brands is different in their specialties, so be sure to find the ones that work best for you and can keep your smile happy and glowing!