At-home oral hygiene must haves
April 03, 2022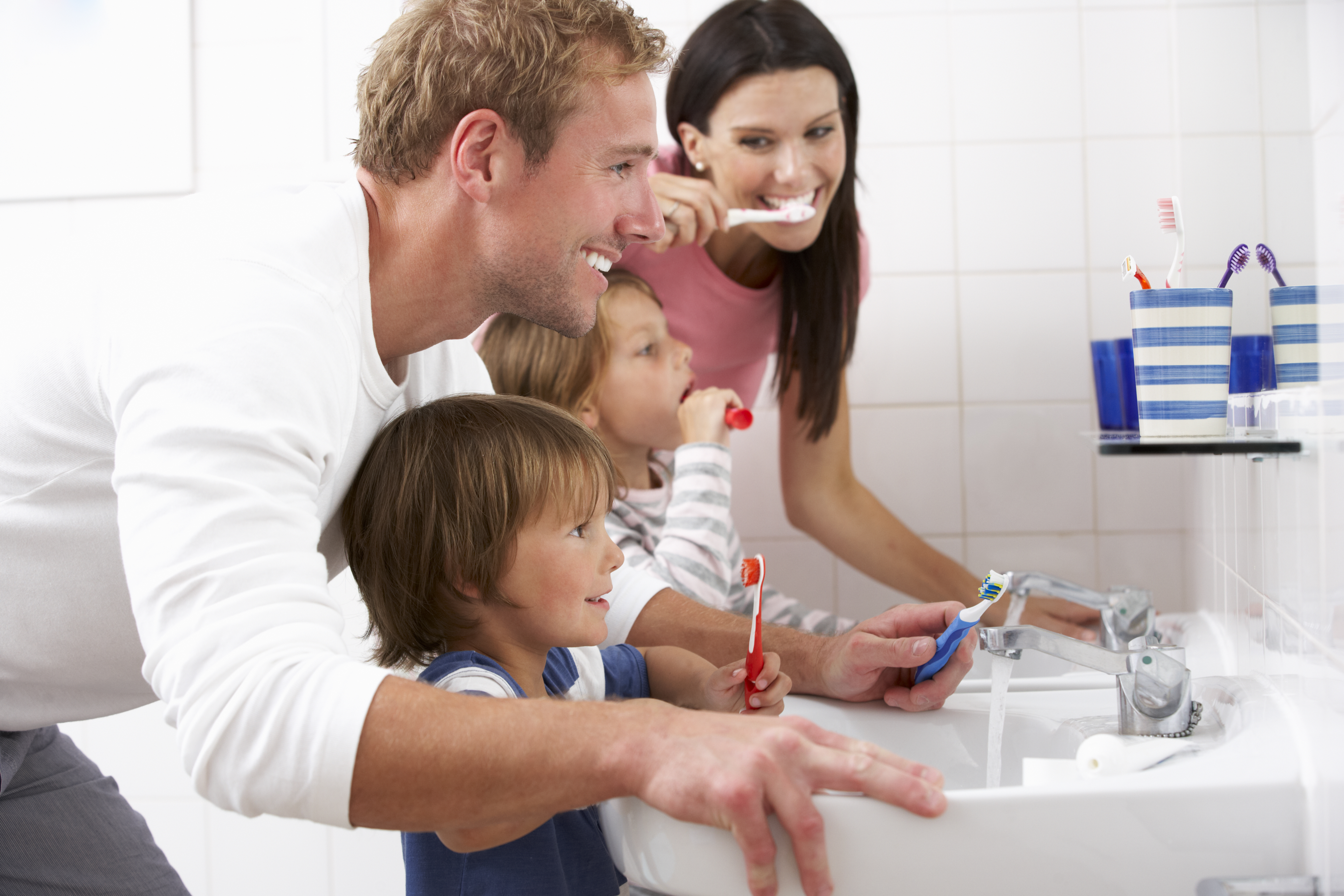 Oral hygiene should be made a priority for your overall well-being. You must understand that oral hygiene doesn't end when you leave the dentist's office. While brushing and flossing are crucial in maintaining oral hygiene, there are many more things you must do.
Why is it essential to maintain oral hygiene at home?
Preventing tooth decay and gum infections is a fundamental objective of oral hygiene. In addition to your oral health, here are five solid reasons why you should keep your teeth and gums clean:
Minimizes the risk of acquiring health issues.
A mouth lesion or other dental disease is sometimes the first indicator of a systemic ailment such as diabetes.
Plaque formation is curbed by brushing and flossing regularly.
You have the confidence to smile bright, thanks to regular oral hygiene.
What happens when you don't maintain Oral Hygiene at home?
Here are some must-haves for oral hygiene, and all are readily available at local pharmacies and stores:
Toothbrush
This essential doesn't need an introduction. Let's discuss more.
Manual Toothbrush –
The proper use of a manual toothbrush requires a combination of strength, dexterity, timing accuracy, and coordination. Here are some benefits associated with the help of manual toothbrushes –
Your dentist or orthodontist may recommend moderate brushing with a manual toothbrush.
The price difference makes using a manual toothbrush simpler.
A manual toothbrush is easy-to-use.
Manual toothbrushes are compact and lightweight.
The manual toothbrush comes in two distinct categories –
Hard bristle toothbrushes
Soft bristle toothbrush
Sonic Toothbrush –
Electric toothbrush or sonic toothbrush is the gift of technology to us. Here are some benefits of using a sonic toothbrush.
Timers and assistance promote good brushing habits.
Thousands of strokes per second save time and prevent brushing one side of the mouth more than the other.
Better elimination of plaque and particles below the gum line.
We may love our dental hygienist's companionship, but most of us will appreciate less plaque scraping.
Many electronic toothbrush users claim that this experience is superior to manual teeth brushing.
They are kid-friendly and teach positive behaviors.
An electric toothbrush makes cleaning braces simpler and more independent for youngsters.
Electric brushes prevent or cure gingivitis.
Not every tool suits everyone. Some reasons why individuals choose a manual toothbrush over a sonic toothbrush include:
Replacement bristle heads are required every 3-6 months.
The disadvantage is waiting for the power unit or discovering the base is not charged.
The vibration intensity may have been too high, or the results may not have been as expected.
Their quality has increased as well as their price.
Dental Floss
Flossing eliminates plaque and germs that a toothbrush cannot reach. Without flossing, you lose about a third of your tooth surface.
How to floss teeth properly?
Cut about 18–24 inches of dental floss. To properly handle the floss, wrap the majority of it around both of your middle fingers.
Using your thumbs and index fingers, gently pull the floss tight.
Insert the dental floss between two adjacent teeth.
As the floss reaches your gums, curl it in a C shape at the tooth's root.
Continue the procedure from tooth to tooth. Use a fresh, clean piece of floss for each tooth.
Types of Dental Floss
Dental floss variety includes:
Dental tape
Standard floss
Super flosses
How often should someone floss?
As a general rule, it's best to floss before brushing. Flossing eliminates food and plaque from between your teeth, whereas brushing removes them from your mouth. Food and plaque might linger in your mouth if you brush first and floss afterward.
Tongue scraper
Here are some benefits of using a tongue scraper:
It cleanses your palate, allowing you to better discern between bitter, sweet, salty, and sour tastes.
Poor breath is irradiated.
Daily use of a tongue scraper helps the body eliminate toxins that collect in the mouth overnight.
Debris on the tongue may cause sour breath.
Tongue scraping enhances oral cleanliness, which influences your immune system.
Waterpik/Water Flosser
Here are seven reasons why a Waterpik Water Flosser is an excellent addition to your dental hygiene regimen:
More Likely to Flush Your Gums
Dentist's Office Cleaning
Brushing Your Teeth When You're Braced
Restoring Your Smile's Natural Brilliance
Chewing Gum Care
Who can benefit from water flosser?
Ideal for use with braces and bridges. If you've ever tried flossing with braces or bridges, you know how challenging it may be. Since flossing in these locations may be difficult, many individuals don't bother. These regions may be spotless in a matter of seconds with a water floss.
Mouth rinse and Toothpaste
In light of the wide variety of toothpaste and mouth rinses readily available on the market, it is recommended that patients should discuss oral hygiene products with their dentist. Your dentist will help you make the right choice. This is an essential aspect of oral hygiene and must not be neglected.
At-home oral hygiene measures are essential and reap results. However, maintaining excellent oral health and a bright, white smile without stains may be achieved with professional dental cleanings.
Good oral hygiene and regular teeth cleaning treatments may help keep teeth clean. Still, even with these measures, tartar can form over time, necessitating frequent tooth cleanings. Consult Ashraf Dentistry today to book your teeth cleaning appointment right away!