Brush Up on Your Knowledge: Fun and Surprising Dental Facts
September 22, 2023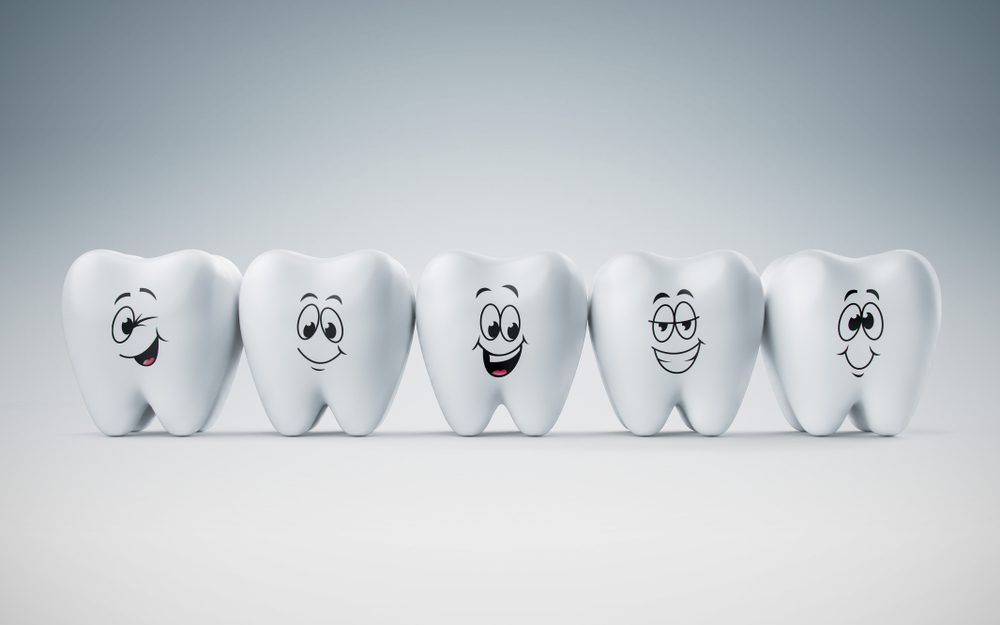 A visit to your local dentist in Waterloo may typically conjure up thoughts of cleanings, fillings, and reminders to floss more regularly. While these are integral aspects of oral care, the world of dentistry is as captivating as it is beneficial. Waterloo Family Dental invites you to delve into some exciting and surprising dental facts that would provide a new perspective on this critical health discipline.
Let's explore these top 10 fun and surprising dental facts that might reshape your perception of dentistry in Waterloo and beyond.
Enamel Strength
Did you know that tooth enamel is the hardest substance in your body? Remarkably, this biomineral covering of the tooth is more robust than bones. Despite its strength, enamel can still be worn down by acids from food and bacteria, which emphasizes the necessity of regular check-ups and cleanings at your trusted dentist in Waterloo.
Dental Imprints
Every person has a unique dental imprint as unique as their fingerprints. So unique, in fact, that identical twins don't have identical dental imprints. This fact makes dental records an essential tool in forensics.
Saliva Production
In your lifetime, you'll produce enough saliva to fill two swimming pools. Saliva plays a crucial role in beginning the digestion process, fighting germs in your mouth, and preventing bad breath.
Ancient Dentistry
Dentistry isn't a modern invention. The first known dentist, Hesy-Re, lived in Egypt over 5,000 years ago. His title was 'the greatest of those who deal with teeth and of physicians.' This fact is a testament to dental care's long history and importance.
Toothbrush Timelines
On average, a person spends 38.5 days brushing their teeth over their lifetime. This statistic underlines the importance of choosing a comfortable and effective toothbrush and also the significance of thorough cleanings at Waterloo Family Dental or any trusted dentistry in Waterloo.
Children's Teeth
Pediatric dentistry often highlights that a child's primary teeth begin forming before they are born, typically around the sixth week of pregnancy. By the time a child is born, 20 primary teeth are hidden in their jaws, waiting to emerge.
Flossing Importance
If you're not flossing, you miss cleaning a good 40% of your tooth surfaces. A good eye opener to ensure you brush and floss twice a day!
Blue Toothbrushes
Did you know that people prefer blue toothbrushes to red ones? The reasons behind this preference, however, are still largely unexplored.
Heart Disease and Oral Health
Studies have found a linked connection between heart disease and oral health. Gum disease, specifically, can increase the risk of heart disease. This fact underlines how regular cleanings and fillings at your dentist in Waterloo can have far-reaching impacts on your overall health.
The Power of a Smile
Psychologically, seeing another person's smile can provide us with more pleasure than eating chocolate, according to one British study. The study revealed that a single smile could trigger brain stimulation equivalent to that produced by consuming as many as 2,000 chocolate bars.
These fun and surprising facts offer a glimpse into the fascinating world of dental science. From the strength of enamel to the uniqueness of our dental imprints and the link between our oral health and overall well-being, these facts underscore the importance of prioritizing our oral hygiene.
Moreover, these facts also reiterate the vital role played by professional dental care services, such as regular cleanings and fillings, and specialized services like pediatric dentistry. So, the next time you find yourself sitting in the dentist's chair at Waterloo Family Dental or any other dentistry in Waterloo, remember these facts and appreciate the complex and remarkable world of dentistry that contributes to our overall health and well-being.
In the end, maintaining good oral health is not just about sporting a dazzling smile; it's about preserving and enhancing your overall quality of life. Embrace the benefits of professional dental care; your teeth will thank you for a lifetime.