Can allergies affect oral health?
June 29, 2023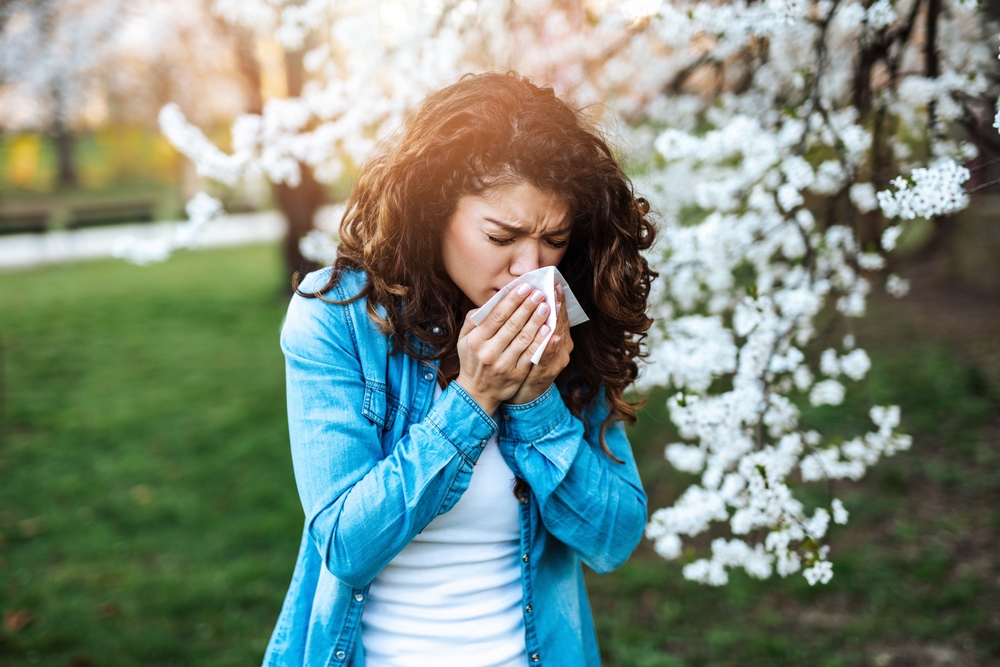 Allergies are a common health concern that can affect different parts of the body. It is widely known that allergies can cause sneezing, congestion, and itchy eyes, but did you know that allergies can also impact oral health? In the present article, we'll delve into the five leading ways allergies can affect oral health, the importance of informing your dentist about your allergies, dental treatments recommended during allergy season, and tips for maintaining oral health while experiencing allergies.
Dry Mouth 
Allergies can cause a dry mouth, which occurs when the mouth does not produce any or enough saliva. Saliva has a crucial function in preserving optimal oral hygiene by washing away bacteria and neutralizing acid. Without enough saliva, harmful bacteria can accumulate in the mouth. An accumulation of bacteria can lead to bad breath, tooth decay, and gum disease.
Tooth Sensitivity 
Allergies can also cause tooth sensitivity, especially to hot or cold temperatures. This is because allergies can lead to sinus pressure and inflammation, which can put pressure on the roots of the teeth, causing discomfort.
Oral Sores 
Some allergies, such as food allergies, can cause oral sores. These sores can be painful and affect the ability to eat and drink comfortably.
Inflamed Gums 
Allergies can cause inflammation throughout the body, including in the gums. This inflammation can make the gums more susceptible to infection, leading to gum disease.
Impaired Healing 
Allergies can impair the body's ability to heal, impacting the healing process after dental procedures such as cleanings and fillings. This can lead to longer healing times and a higher risk of infection. Ask your dentist about Platelet Rich Plasma Therapy. This intervention can notably speed up the recovery process and assist with tissue regeneration after dental procedures like bone grafts, dental implants, tooth removal, or maxillofacial and oral surgeries. Therefore if you are scheduled for a dental procedure, Platelet Rich Plasma Therapy can assist in your recovery. PRP has no side effects or risks; any person undergoing dental or oral surgery is a good candidate. However, PRP may not be a good fit for those with a bleeding disorder.
It's crucial to let your dentist know about any allergies you have because they can tailor treatments to your specific needs. For example, suppose you have a latex allergy. In this case, your dentist can use non-latex gloves and materials during your appointment to avoid an allergic reaction.
During allergy season, it is recommended to schedule dental treatments such as cleanings and fillings earlier in the day when pollen counts are on the lower side. It is also essential to take any allergy medication as directed by your doctor to manage symptoms.
Here are four tips for maintaining oral health when experiencing allergies:
Stay hydrated! This is essential to keep your mouth healthy and moist, therefore preventing dry mouth.
Use a saline nasal spray to help reduce sinus pressure and inflammation.
Practice good oral hygiene! Include the habit of brushing your teeth twice daily and flossing once a day.
Avoid foods that trigger your allergies to prevent oral sores.
In conclusion, allergies can have a significant impact on oral health. Dry mouth, tooth sensitivity, oral sores, inflamed gums, and impaired healing are all potential issues that can arise during allergy season. Informing your dentist about any allergies is crucial to make certain that they can deliver the highest quality of care to you. By adhering to these guidelines and collaborating with your dentist, you can maintain good oral health even during allergy season. Need more information on oral health when experiencing allergies? Contact Ashraf Dentistry today!