Can stress affect oral health?
May 08, 2022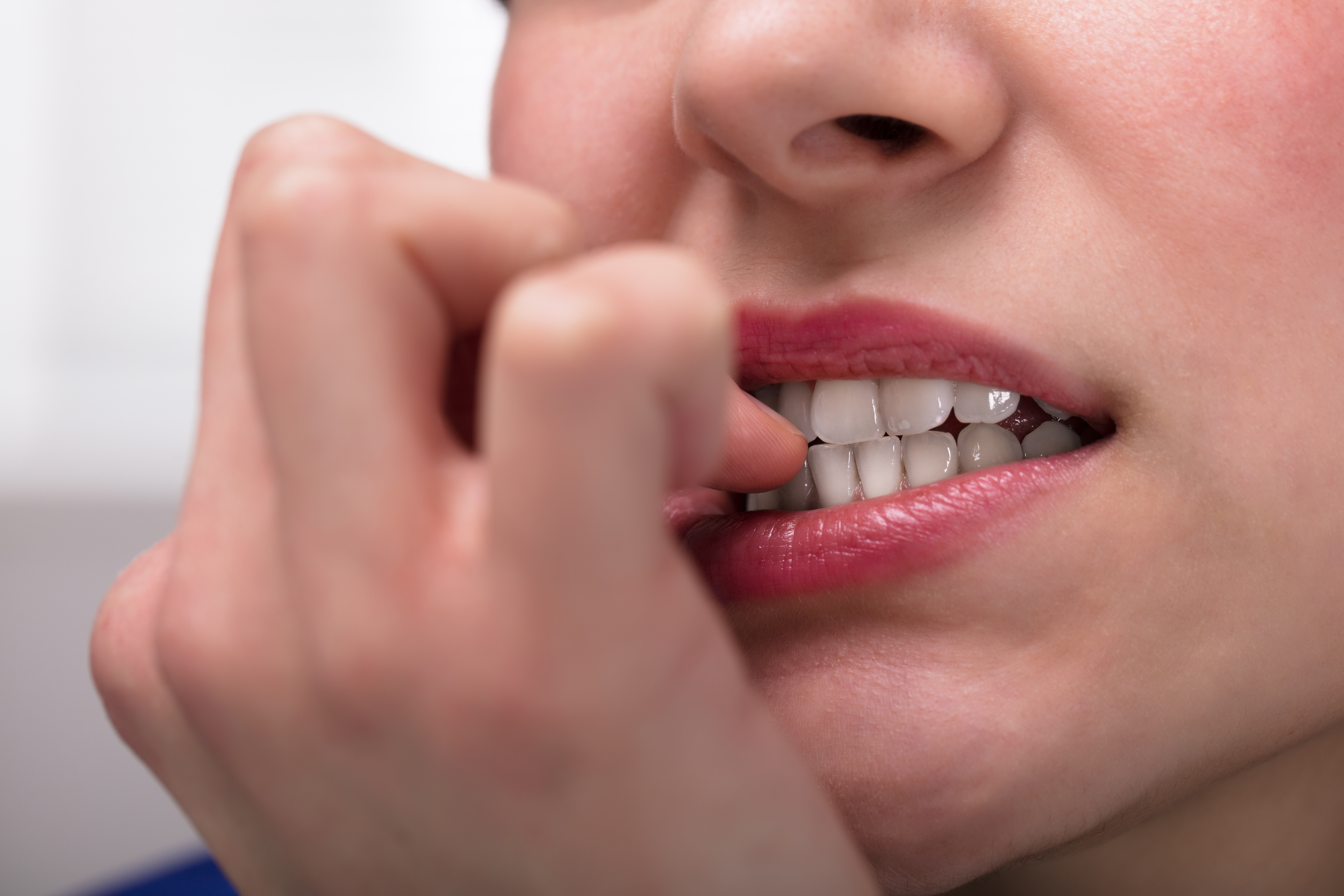 Stress and anxiety are unwelcome guests in our lives. They are the root cause of several physical and mental illnesses. Did you know that stress can not just sadden your pretty smile but can even affect your teeth and oral health? This article will teach you how stress can impact your teeth and a few solutions, including Botox Therapeutics.
Common dental problems that can arise from high stress:
Here are the top five issues you will notice in your oral health if you are struggling with stress:
Bruxism and teeth clenching: Frequently grinding or clenching your teeth can create tension in your jaw. It can also result in teeth loosening, chipping, tooth sensitivity, and tongue indentations.
Decreased immunity: Stress can also impact your immune system, causing inflammation in your body to flare. It can result in cold blisters, canker sores, or mouth ulcers developing in your mouth.
Dry mouth: Dry mouth is another condition caused by stress. Reduction in saliva production results in plaque buildup, creating dental issues. Alcohol consumption to cope with stress can also cause dry mouth.
Gum disease: Stress can affect your body's immunity, preventing it from fighting any dental infections effectively. It can result in conditions concerning your gums like bleeding gums, loose teeth, and bad breath.
Tooth decay: The lack of proper oral hygiene can result in several dental problems, including tooth decay. The lack of frequent dental cleanings to excessive consumption of carbs and sugars can damage your teeth.
What's the best treatment for stress-induced oral problems?
Botox Therapeutics treats dental conditions like tooth grinding and clenching, resulting in subsequent headaches. The use of Botox for therapeutic purposes involves attaching Botox to motor neurons to prevent teeth clenching or relieve stress from around the jaw and gums.
Scaling and root planning are the best gum disease treatments for people suffering from gingivitis. Gingivectomy or gingival plastic surgery is another option that will surgically remove gum tissue to eliminate any dental problems and enhance your smile.
Nightguards are an effective solution to prevent teeth grinding or clenching. You can consult your dentist to design a well-fitting night guard for you. In just one appointment, receive an effective solution to protect your teeth from chipping and prevent muscle tension.
For healthy stress management habits, you need to start the following:
The best alternative to avoid any of the above-mentioned dental issues is to reduce the stress in your life. Below are a few healthy tips that will assist you in managing your stress levels:
Exercising is a healthy outlet to release stress and anxiety in your mind. Opting for a regular workout routine will help you relieve stress.
Practicing mindful exercises like mediation or deep breathing techniques is another alternative. Yoga is a combination of workout and mindfulness.
Dehydration can also prevent your brain from functioning normally and cause mood swings. It is essential for your well-being to keep an eye on your water intake and stay hydrated.
As humans, we all experience stress or other mental issues. Understand that it's okay to share your feelings with someone. Consult a professional if required.
Follow good oral hygiene. Be sure to include brushing your teeth twice a day, flossing before bed, and rinsing after meals. Make your oral hygiene routine a part of your self-care regime.
We hope reading this article helped you understand the correlation between your stress levels and your oral health. We have discussed the most common dental problems with the appropriate treatment. So the next time you note these symptoms, don't hesitate to reach out to your dentist for professional advice. Contact Ashraf Dentistry today for more information!