Common Dental Tools Explained
October 09, 2022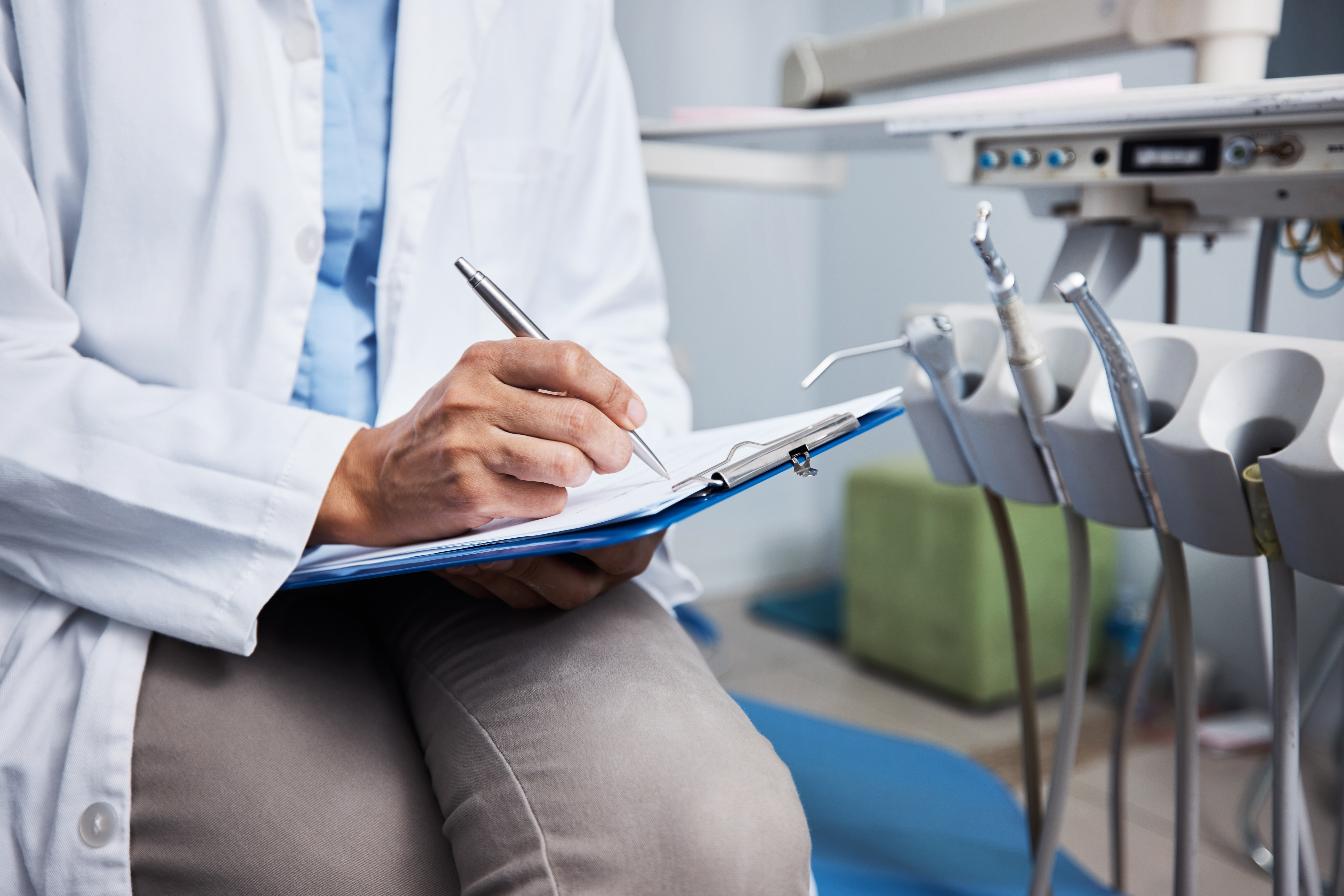 Undoubtedly, sitting on a dentist's chair with a tray full of tools can be scary. Knowing how they are used for teeth cleanings, fillings, dental bonding's, and other dental procedures can make you feel more comfortable next time.
What are the elements of a quality dental tool?
Dentists perform a variety of routines and specialized dental procedures that can help maintain healthy teeth and gums and repair damaged or missing teeth. To conduct these procedures, every dentist uses a range of tools.
Be it general dentistry, pediatric dentistry, or cosmetic dentistry, dentists need to use high-quality tools with detailed designs to make dental treatments more effective. These tools allow improved accuracy, hygiene, and better results. The better the quality of the instrument, the longer it lasts.
Dentist tools are often made of titanium and stainless steel due to their corrosion resistance and high strength. Dentistry tools made of plastic or coated with brass and chrome may peel, chip, or get damaged faster from chemicals and heat while sterilizing.
Ergonomics is an essential component of tools used by a dentist. These tools are manufactured with precision engineering. It allows accuracy and efficiency while conducting dental procedures.
Basic dental check-ups and dental cleaning tools
Some dentistry tools are used more frequently than others. These tools are used for regular cleanings and fillings, dental surgery, pediatric dentistry, and other preventive and dental disorder treatments. Cosmetic dentistry, aesthetic dentistry, and complicated oral surgeries require advanced, high-tech machinery to perform complex tasks.
Here are some most frequently used tools by general dentists.
Curette: Curette is a metal tool that comes with different styles of handles and sizes. This hand-activated instrument has dual working ends. It is used for scaling, removing soft tissue lining, cleaning infected pockets in the gum, root planning, and other similar tasks.
Dental drill: This tool is also known as a dental handpiece. A dental drill is used to drill holes before filling teeth, removing decay, performing cosmetic dentistry, etc.
Dental syringe: A dental syringe is used for administering local anesthetic injections for oral treatments by dental care professionals.
Intraoral cameras: An intraoral camera is used for capturing still images and videos to see the condition of teeth. This helps the dentist to see cavities, gum diseases, and the overall oral condition of a patient.
Polishers: Dental polishers are used for smoothing and polishing the surface of teeth. Some polishers are disposable, and some can be used multiple times.
Saliva ejectors: Pooling saliva in the mouth can disrupt the smooth functioning of dental procedures. Saliva ejectors are used for controlling drooling, removing fluids from the mouth, and preventing the swallowing of fluoride.
Dental sickle scaler probe: A sickle scaler probe is a handheld tool that is used for removing cavities, plaque, and tartar. This tool has a sharp-looking hook that's attached to a handle.
Different types of dental handpieces 
Dental handpieces or drills are essential tools for some of the most common dental treatments. Drills are of many kinds.
Electrical handpiece: Electric handpieces run on electric power and are precision instruments. Electric handpieces provide continuous speed and torque even with increasing load. Handpieces come in high-speed and low-speed options.
High-speed handpieces operate at 250,000 to 400,000 RPMs, whereas low-speed handpieces work at 5,000 to 40,000 RPMs. The low operating speed makes the low-speed handpieces longer-lasting tools and suitable for heavy jobs. The high-speed handpieces are more precise, have less vibration, and operate with less noise.
Bur and connector handpiece: Dental burs are used with handpieces. These are tiny drill pieces used for cutting teeth and bones. Burs come in different shapes and sizes to suit various treatment requirements.
Endodontic handpiece: This is a machine-driven instrument used to clean and shape the root canal system before cleaning and filling procedures.
Implant and surgical handpieces: As the name suggests, these tools are specially designed with specific technical features for tooth implant surgery. These devices play a vital role in dental surgeries performed by dentists.
Regular dental check-ups and treatments can keep teeth and gums in shipshape. A visit to the dentist is the best thing to do to treat any oral issues. Certified dental practitioners have the knowledge and the appropriate tools to treat dental problems. Now that you know the essential dentist's tools, those shiny and whirring instruments should not be frightening.
Have more questions? Contact Ashraf Dentistry today!