Do oral piercings and tattoos cause dental issues?
January 19, 2023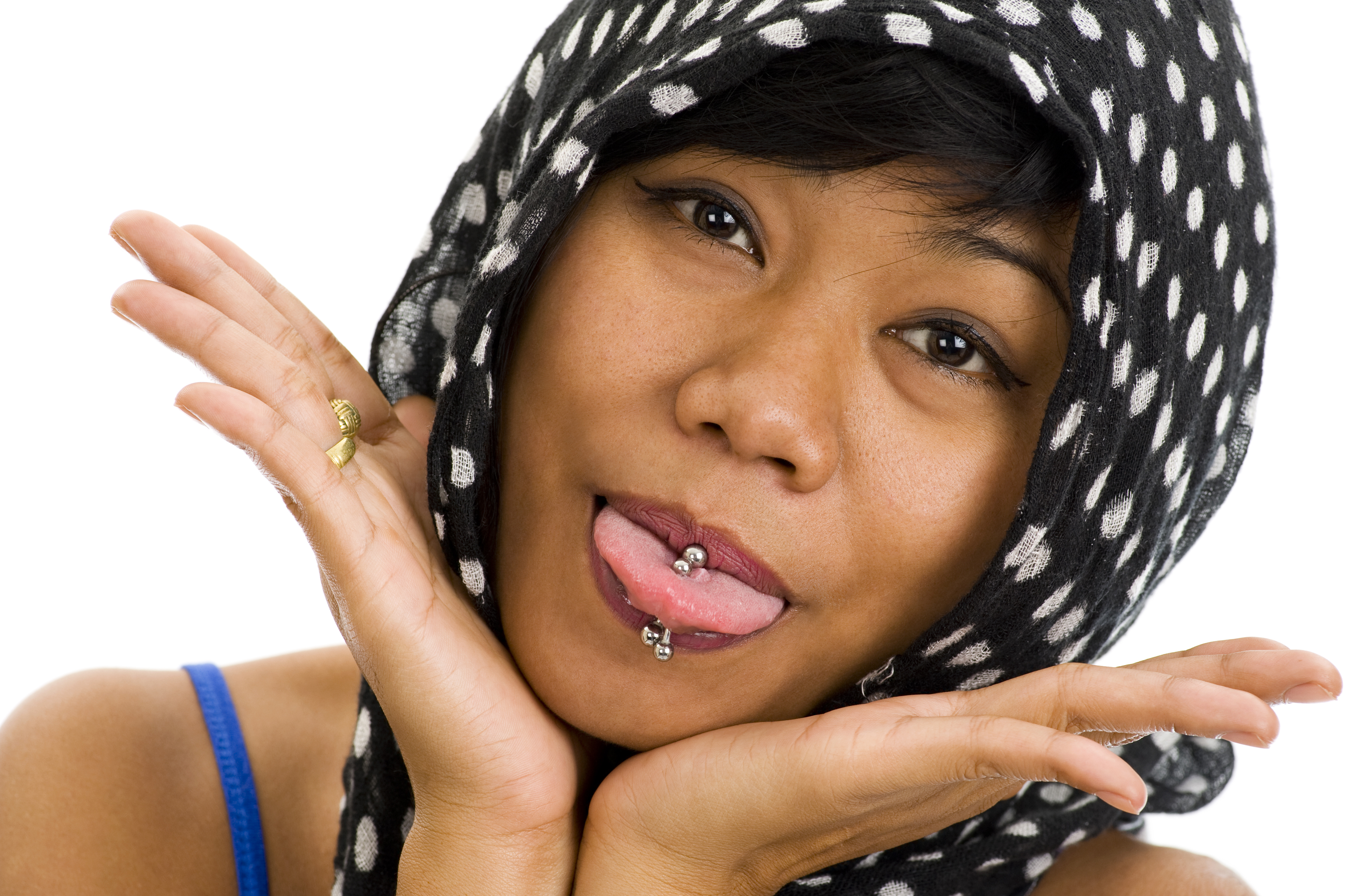 When we think of oral piercings and tattoos, we focus on how they affect our overall appearance. What many people need to realize is that these so-called body modifications can also cause issues when it comes to oral health. This blog post will discuss various dental concerns to help you make a healthy and informed decision before going under the needle or piercing gun!
Oral Piercings and Oral Health
Oral piercings are a form of body modification that involves puncturing the lip, tongue, or another part of the mouth and inserting jewelry. They can be done in many different places on the face, including the cheeks and gums. Oral piercings can be used to express oneself or as a form of self-expression.
Types of Oral Piercings
You can get various oral piercings inside and outside your mouth. The most common type of oral piercings are:
Tongue piercings – involve placing a barbell or small ring through the tongue, typically near the tip.
Lip piercings – involve making a hole in either your upper or lower lip.
Cheek piercings – involve making a hole and inserting jewelry such as a curved or circular barbell.
Uvula piercings- involve making a hole through the uvula—the small flap of tissue at the back of your throat.
Frenum piercings – involve making a hole in the tissue (frenulum) connecting your lips and gums.
Common forms of oral jewelry include studs, barbells, rings, and hoops made from stainless steel, gold, titanium, and various alloys or synthetic materials. According to cosmetic dentistry, oral piercing carries several risks and complications. One of the most common risks is an infection, ranging from mild to severe.
Other risks include gum damage, scarring, tongue or cheek swelling, nerve damage, and increased salivation (drooling). Other complications include airway obstruction, scarring, hypersalivation, palatal erythema, oral lichenoid lesions, and keloid formation.
The most common symptom that may occur after getting an oral piercing is swelling of the area around the site. Other possible symptoms include redness, bleeding, discharge, fever, foul smell, pain, and damage to the gums, teeth, or surrounding soft tissue.
How to correct or assist with any potential damage associated with oral piercings?
You should consult a dentist to correct any chips, cracks, or damage to the teeth caused by oral piercings. In some cases, crowns may need to be placed on damaged teeth. Cosmetic dentistry procedures can also remove and replace old jewelry with new materials that are safe for long-term use in the mouth.
Oral Tattoos and Oral Health
Similar to body tattoos, oral tattoos can be found in many people's tongues. These tattoos usually take the form of symbols or words that are etched into the tongue's surface with a needle and permanent ink.
While oral tattoos may look cool, they can have serious health consequences if not done correctly. Because the tongue is such a sensitive organ, it can be prone to infection if proper hygiene protocols are not followed. Poorly executed tattoos may lead to chipped or cracked teeth and increased chances of infection due to infection-causing bacteria. Other complications include pain, swelling, and scarring.
Several symptoms, such as fever and headache, can occur after receiving an oral tattoo. This should be reported to a dentist immediately. Other symptoms include redness, swelling, or tenderness in the tattooed area.
How to correct or assist with any potential damage associated with oral tattoos?
According to cosmetic dentistry, the first step in correcting or assisting with any potential damage associated with oral tattoos is to talk to your dentist. Your dentist can assess any damage that may have occurred and recommend treatments, including dental cleaning, that will help restore the area to its original condition.
Maintaining oral health and safety
If you are someone who has an oral piercing or oral tattoo, here are tips to help maintain your oral health and safety.
Wear a mouthguard during physical activity 
Whether you are playing contact sports or doing a high-intensity workout, invest in a mouth guard to protect your piercing and tattoo against impact.
Wear a night guard
If you have an oral piercing or a tongue tattoo, invest in a night guard to protect your teeth and surrounding tissue from any potential damage that can occur from grinding your teeth.
Don't ignore signs of infection
Signs of infection may include redness, swelling, and tenderness. If you notice any of these signs, visit your dentist immediately to avoid further complications.
Other tips for maintaining oral health
A saltwater rinse will help remove any bacteria that may have accumulated in the area.
Be sure to always wash your hands before and after handling a piercing or a tattoo.
It is most recommended to brush your teeth twice daily and floss regularly to keep the area clean and free of plaque and food debris.
Don't participate in activities involving direct contact with other people's mouths, such as kissing or sharing beverages.
Schedule a dental cleaning at least twice a year.
It is highly recommended to consult with a dentist before getting an oral piercing or tattoo. While some risks are associated with these body modifications, they can be minimized with proper aftercare. Be sure to get a dental cleaning regularly and visit your dentist for regular check-ups.