Effective Steps to Follow After a Tooth Extraction
August 27, 2023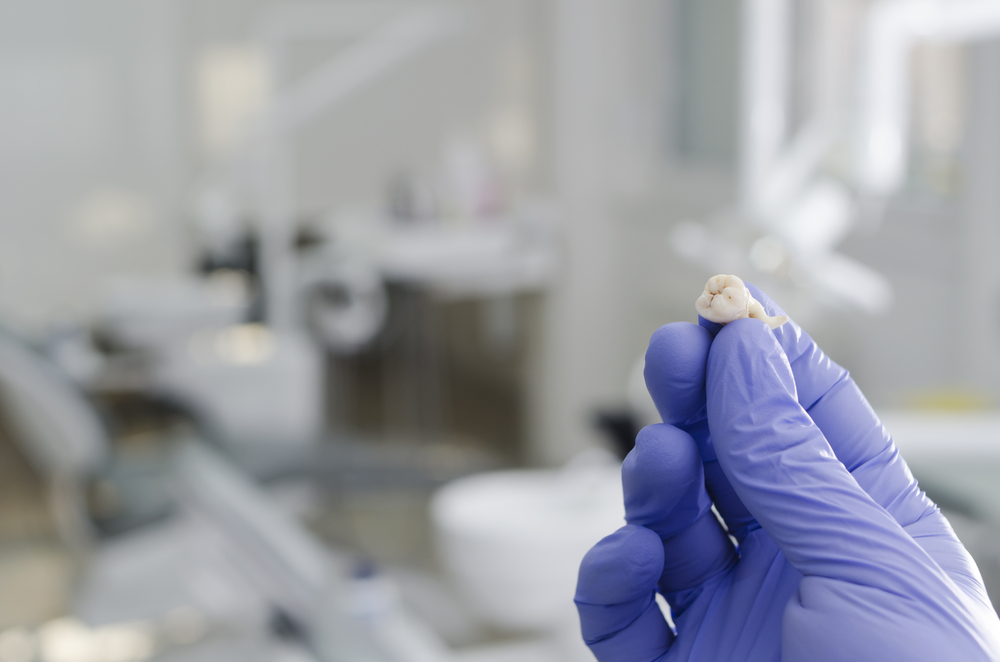 Undergoing tooth extraction is a common dental procedure that one might need to experience at some point in their life. This treatment can be performed by professionals at Toronto dentistry clinics, including those who specialize as emergency dentists in Toronto. Regardless of the reason for the extraction, whether it's due to decay, infection, or cosmetic dentistry procedures, knowing what steps to follow post-extraction is essential for a swift and healthy recovery.
Adhere to Post-Extraction Instructions
A Toronto dentistry professional will provide you with clear post-extraction guidelines. Following these instructions meticulously will expedite your recovery process and minimize the risk of complications.
Rest
Resting and reducing physical activity immediately after your extraction is essential. The sedation dentistry that you've undergone will likely leave you feeling slightly groggy. It is advised to take a full day of rest after the procedure, limiting movement and not driving.
Pain Management
If you experience discomfort post-procedure, your emergency dentist in Toronto might recommend over-the-counter pain medication. Always follow the dosage instructions to manage pain effectively.
Ice Packs
Swelling and bruising can occur after a tooth extraction. A cooled ice pack applied to the affected area will help reduce swelling. Apply the cool ice pack for 15 minutes on, then 15 minutes off, to prevent frostbite. Alternatively, your dental health professional will suggest the appropriate time for cool applications.
Maintain Oral Hygiene
While you should avoid the extraction site for a few days, continuing to brush and floss your teeth is crucial to prevent infection. An antiseptic mouthwash can also be used to clean the mouth without disturbing the extraction site.
Avoid Certain Foods
For the first few days following your tooth extraction, eat soft foods such as yogurt, pudding, or soup. Gradually reintroduce harder foods into your diet as the healing progresses. Avoid hot, spicy, hard, and crunchy foods that might irritate the extraction site.
Avoid Smoking
Smoking can inhibit healing after a tooth extraction, increasing the risk of complications. If you're a smoker, consider seeking help to quit, at least temporarily, from a professional in Toronto dentistry.
Limit Alcohol and Caffeine
These substances can interfere with the healing process. Avoiding these substances for a few days after your tooth extraction is recommended.
Monitor for Complications
If you notice prolonged bleeding, extreme pain, or signs of infection (like fever or persistent swelling), immediately contact your emergency dentist in Toronto. Timely intervention can prevent complications from escalating.
Follow-Up Visits
Your cosmetic dentist in Toronto will likely schedule follow-up visits to monitor your healing process. Even if you feel fine, these visits are critical, as the dentist can spot and address any potential issues early.
Getting a tooth extracted might sound daunting, but with the right information and the guidance of professionals at Toronto dentistry, it's a manageable process. Whether it's an emergency dentist in Toronto performing an urgent extraction, a cosmetic dentist in Toronto improving your smile, or a specialist providing sedation dentistry for a painless procedure, these professionals will ensure your comfort and safety at each step.
Post-extraction care is not just about overcoming the immediate aftermath of the extraction; it also sets the foundation for any further cosmetic dentistry that may be required. Therefore, strictly adhering to these steps can result in a more comfortable recovery and a healthier, brighter smile in the future. Trust your Toronto dentistry professionals to guide you, provide advice, and ensure you experience minimal discomfort during your journey to oral health.