Enhancing Brain Health: The Integral Role of Gum Disease Treatment
August 13, 2023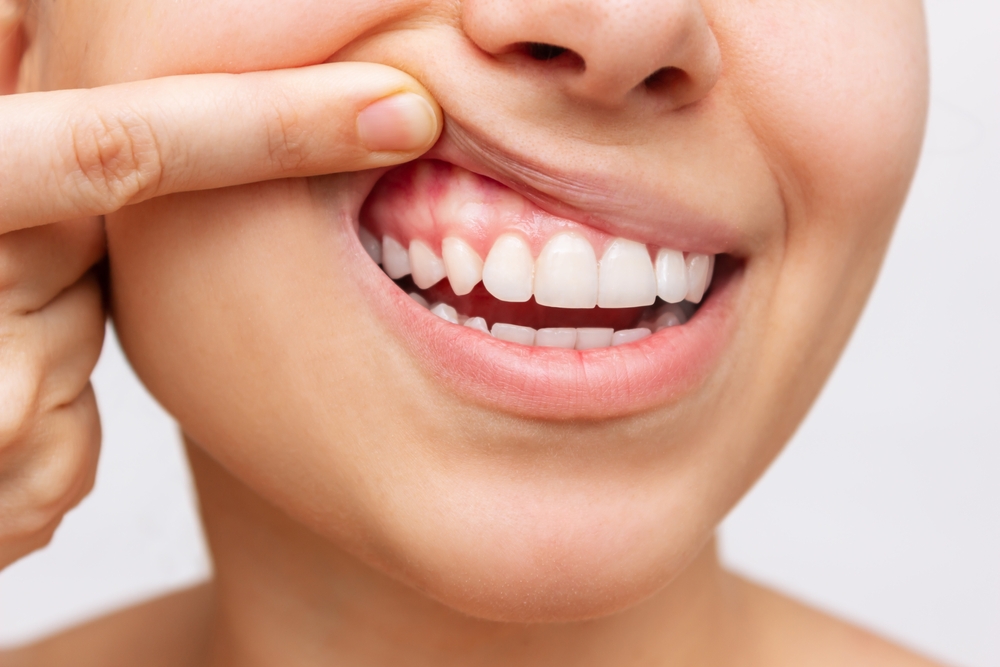 A groundbreaking study has captured our attention as research continues to shed light on the intricate connections between oral health and overall well-being. Healthline's latest article, titled "Treating Gum Disease Early May Slow Progression of Alzheimer's," underscores the importance of timely gum disease treatment to maintain brain health. In light of this revelation, we at Ashraf Dentistry feel it crucial to expand on these findings and illustrate our unique insights. (Source: Healthline, Treating Gum Disease Early May Slow Progression of Alzheimer's, by Nancy Schimelpfening, MS, fact-checked by Jill Seladi-Schulman, Ph.D., July 19, 2022, https://www.healthline.com/health-news/treating-gum-disease-earlymay-slow-progression-of-alzheimers ).
The article under discussion accentuates the surprising yet noteworthy correlation between gum disease and Alzheimer's disease. "What we're seeing is a potential connection between gum inflammation and the degeneration of neurons in the brain," comments Ashraf Dentistry. "This highlights the significance of gum disease treatment not only for oral health but also for preserving cognitive function."
The research further elucidates that gum disease, or periodontitis, might hasten the progression of Alzheimer's disease. Responding to this, Ashraf Dentistry remarks, "In our practice, we often emphasize early detection and treatment of gum disease. This information lends further credence to that approach. It signals that our efforts in managing gum disease might extend beyond the mouth, potentially slowing the rate of cognitive decline in patients experiencing Alzheimer's."
The treatment of gum disease typically involves cleanings and fillings to eliminate the bacterial infection causing inflammation. "Cleanings and fillings are essential components of oral hygiene care," says Ashraf Dentistry. "While it's commonly known that they help prevent tooth decay and loss, this research suggests they may also contribute to safeguarding mental health. It underlines the importance of routine checkups to promptly detect and address any signs of gum disease."
The article also delves into the concept that chronic inflammation and infection contribute to cognitive decline. Ashraf Dentistry notes, "The idea of 'inflammatory burden' further integrates oral health into the larger picture of overall health. Through treating gum disease, we can reduce this inflammatory burden, potentially mitigating the risk or severity of Alzheimer's."
Furthermore, the article emphasizes the call for further research to understand the implications of these findings fully. "The connection between gum disease and Alzheimer's is still an emerging field of study," observes Ashraf Dentistry. "While initial findings are compelling, we anticipate more research to solidify this correlation and provide further guidelines for gum disease treatment."
Finally, Healthline's article suggests a structured and diligent oral hygiene routine to support oral health. "Unfortunately, many overlook the importance of oral health, often to the detriment of their overall health. It's high time we change this perception," states Ashraf Dentistry. "Treating gum disease is more than just preserving your smile. It's about maintaining brain health and, as new research suggests, it could even be a crucial factor in combating diseases like Alzheimer's."
In summary, this enlightening article strengthens the case for regular dental checkups and comprehensive gum disease treatment. Ashraf Dentistry concurs, "Oral health isn't isolated; it's a crucial aspect of our overall well-being. This research is a step forward in recognizing that, and we at Ashraf Dentistry stand ready to provide top-tier care in gum disease treatment, contributing to both oral and brain health."
Stay vigilant about your oral hygiene and ensure you're not just taking care of your teeth but your brain as well. As science continues to unravel the links between the mouth and the rest of the body, we look forward to offering treatments that not only ensure a beautiful smile but also contribute to overall health and longevity.