Feeling under the weather? The 101 on caring for your oral health when your sick
December 18, 2022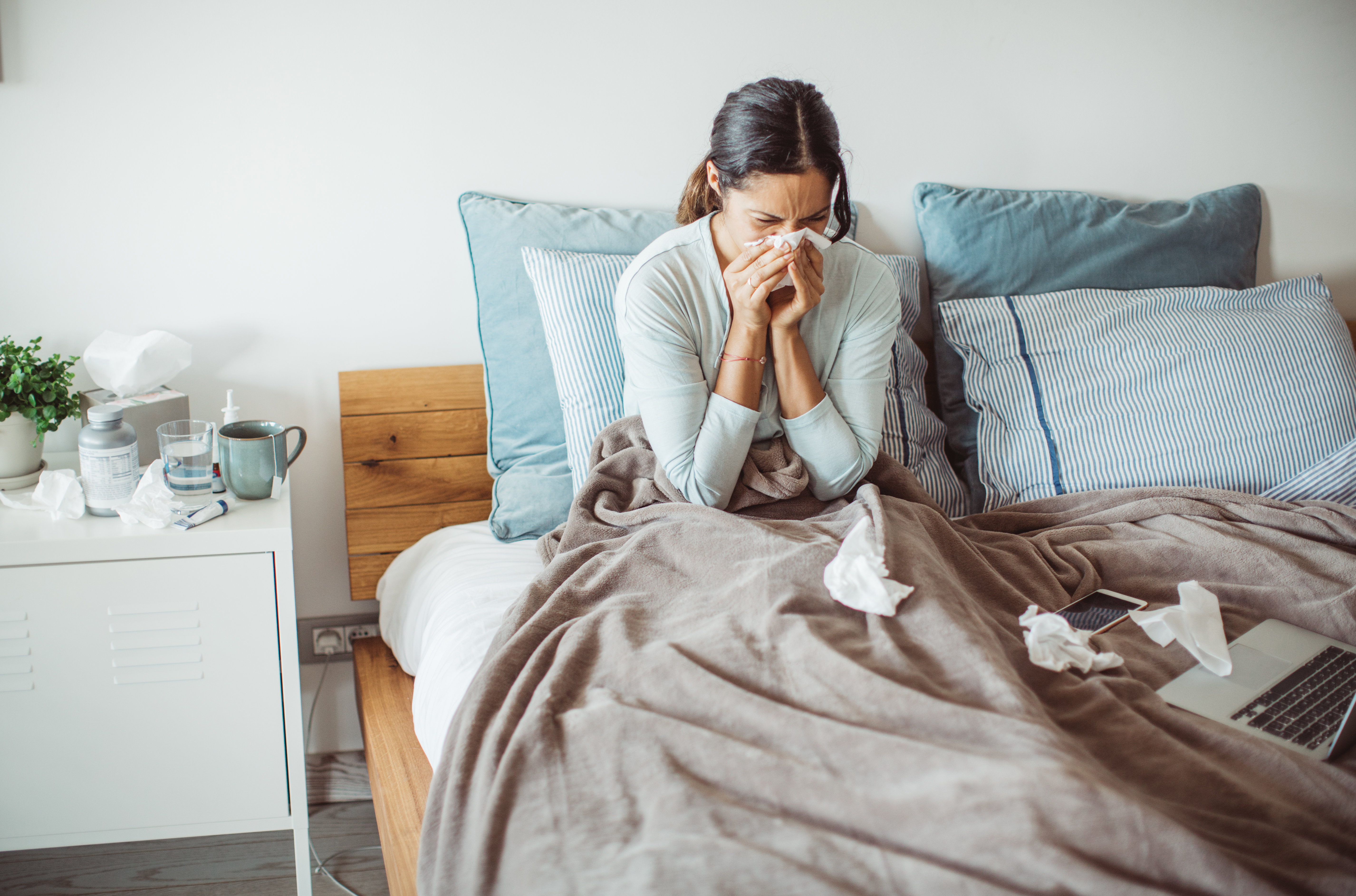 It's flu season, which means more people are about to deal with stuffy noses, congestion, fever, and more. Even if you happen to fall sick, that doesn't mean that you should ignore your oral hygiene. Which leads to the question, how can you maintain good oral health if you're down with the flu?
If you are experiencing issues with your teeth, such as increased sensitivity, when you have the flu, you'll need to visit a dentist. A specialist in pediatric dentistry can be beneficial for your child. You can also ask your dentist for dental cleanings, as these can keep your teeth healthy and your smile bright.
How Colds and the Flu Affect Oral Health
Breathing through your nose may be challenging when you have a cold or the flu. This is due to congestion. When this happens, you're more likely to try to breathe out of your mouth. This is bad for oral health, as it could dry your mouth. Saliva is needed to fight off bacteria as well as get rid of food debris. When you have a dry mouth, this dramatically increases your chances of experiencing tooth decay.
If you're sick, you should also keep yourself well-hydrated. Some decongestants, antihistamines, and painkillers can make your mouth dry out. This is why you should take extra care to stay hydrated. You may also notice a weird taste in your mouth when you have a cold. At these times, you can get bad breath as well.
This is due to the post-nasal drip or the excess mucus leaking down your throat. Bacteria can multiply easily in such environments, which can cause bad breath. To get rid of this kind of bad breath, you'll need to brush and floss your teeth, even if you feel sick. Speaking of bacteria, they also love the sugar that's present in food, cough drops, and sweets. Make sure that the cough syrup you choose is sugar-free to ward off bacteria in your mouth.
You could also find yourself vomiting if you have the flu. When you vomit, food debris may be left behind in your mouth. Vomit also hastens tooth decay and can have a negative effect on your oral health. If you do find yourself vomiting, then use mouthwash afterward.
Did You Know Cold And Flu Remedies Can Affect Your Teeth?
If you have a cold or the flu, then you can find yourself taking the following medicines:
Cough drops and lozenges
Cough and decongestive syrups
Sugar filled beverages
Antacids
These can affect your oral health in various ways. Cough drops and lozenges are made of sugar. These can cause tooth decay. This is why you should limit how many cough drops you take in a day and ensure that you don't keep them on your tongue for too long.
Both colds, as well as the flu, increase the amount of mucus your body produces. Therefore, it may make it difficult for you to breathe. Decongestants can be super helpful, as they can dry out the sinuses. However, decongestants and cough syrup can also cause dry mouth. If the saliva production in the mouth is reduced, the growth of bacteria in your mouth can increase. This can increase the risk of gum disease and tooth decay.
Sugar-filled beverages are loaded with sugar, and oral bacteria love to feast on this sugar. If the beverage is acidic, such as orange juice, it can affect your tooth enamel. Sugar-filled beverages can also make your teeth more susceptible to cavities.
Antacids can wreak havoc on your teeth as well and cause tooth decay. They lower the production of saliva in your mouth. When your mouth is dry, bacteria can run rampant in your mouth more easily. Avoid antacids that have sugar.
Maintaining Oral Hygiene When Under The Weather
Taking care of your oral health is essential, even if you feel under the weather. But once you recover, you should replace the oral hygiene tools you've been using. This means getting a new toothbrush, tongue scraper, and anything else you may have used when you were sick. Should you use mouth guards, retainers, or other kinds of oral appliances, then these should be cleaned thoroughly. They should also be disinfected before you put them in your mouth again.
Remember to use salt water to rinse and gargle your mouth after you recover. If you need to take cough drops, then these should be sugar-free. You can drink electrolyte beverages as well as fruit juices, but ensure that these are sugar-free. Most importantly, it would be best if you stay hydrated at all times. When you have good saliva production in your mouth, you prevent harmful oral bacteria from growing there.
You may not want to consider maintaining your oral health when you're sick. But if you don't practice good dental hygiene, even when you're sick, this could cause your teeth to decay. Ensure that you visit a dentist for a thorough dental cleaning at least twice a year, especially after you have recovered from the flu. This guide details everything you need to know about practicing good oral hygiene if you have a cold or the flu.