Five Things You Should Know About Implant-Supported Dentures
September 24, 2023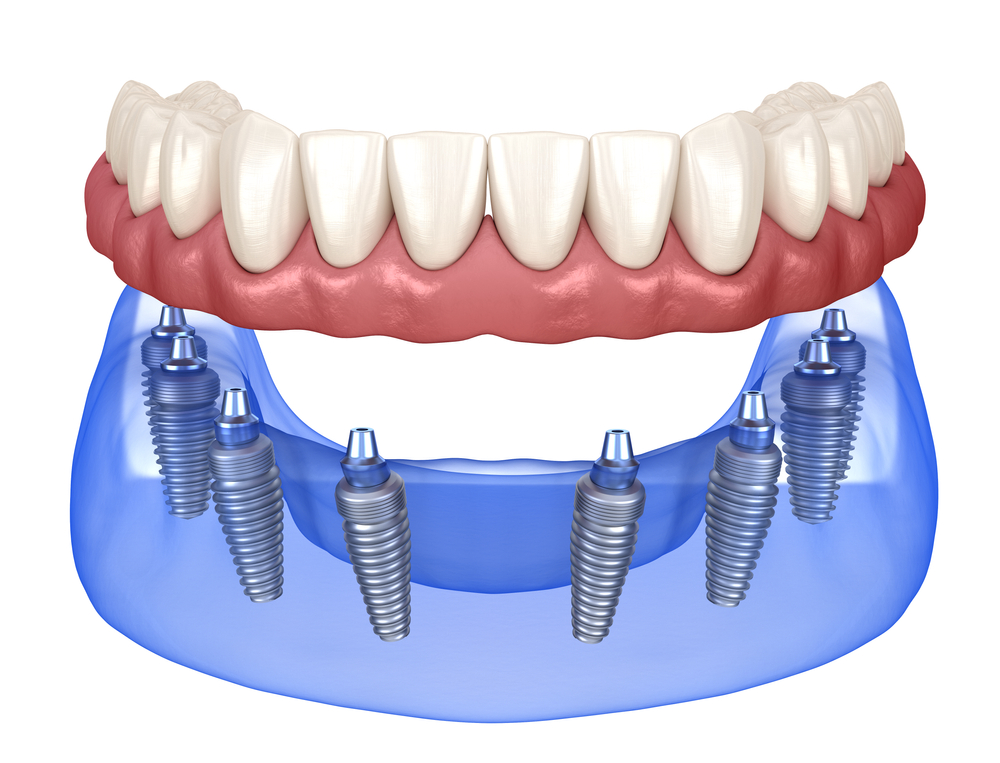 Are you considering switching from traditional dentures to a more secure, comfortable solution? Implant-supported dentures might be exactly what you're looking for. As a concept emerging from the dental industry's evolution, implant-supported dentures offer a fresh approach to managing tooth loss, leading to improved oral health and a brighter, confident smile.
We understand that you may have questions, and as a reputable Waterloo dentist, we are here to help. Let's dive into five critical things you should know about implant-supported dentures:
1. Implant-Supported Dentures: What Are They?
Implant-supported dentures are an innovative alternative to traditional dentures. Instead of merely resting on the gums, dental implants attach and support these dentures. Dental implants are titanium rods that are meticulously placed into the jawbone. This is a surgical procedure. Once these implants are securely anchored into the bone, the dentures are fixed on top, providing superior stability, comfort, and functionality than conventional dentures.
2. Benefits Over Traditional Dentures
The second important aspect of implant-supported dentures you should know about is the benefits they offer over traditional dentures. As your trusted Waterloo dentist, we've observed significant improvements in our patient's oral health and quality of life after switching to implant-supported dentures.
Unlike traditional dentures, implant-supported dentures are less likely to slip or move, providing a secure fit that significantly enhances eating and speaking abilities. They also stimulate the jawbone, preventing bone loss often associated with missing teeth. Moreover, with this improved stability, patients experience fewer sores and discomfort than they do with conventional dentures.
3. The Process of Getting Implant-Supported Dentures
The process of receiving implant-supported dentures typically involves multiple visits to the dentist. The first step is a thorough oral examination to determine if you are a suitable candidate. The process then proceeds with the surgical insertion of the implants into the jawbone.
Once the implants are placed, a healing period is required for the implants to integrate with the bone, a process known as osseointegration. After healing, the dentures are then attached to the implants. The process may take a few months, but the result is a secure, natural-looking replacement for missing teeth.
4. Care and Maintenance
While implant-supported dentures provide a more secure and natural feeling, they also require care and maintenance. Just like natural teeth, they must be cleaned daily to remove food and plaque and prevent infections. Regular visits to your Waterloo dentist for professional cleaning and check-ups are crucial to ensure the longevity of your implant-supported dentures and your overall oral health.
5. Costs and Insurance
The final point to note about implant-supported dentures is the cost. Implant-supported dentures can be more expensive initially than traditional dentures. However, they often prove to be a more cost-effective solution in the long run due to their durability, comfort, and the fact that they can prevent further oral health issues.
It's also important to check with your insurance company to see if they cover implant-supported dentures. Many insurance plans recognize their value and provide coverage, but it's always best to confirm.
In conclusion, implant-supported dentures represent a significant leap in dental technology. They offer many advantages over traditional dentures, from improved stability and comfort to enhanced oral health. As a committed Waterloo dentist, we are here to guide you on the best path to a healthy, beautiful smile.
Choosing implant-supported dentures is an investment in your oral health, self-confidence, and quality of life. If you're interested in exploring this innovative solution further, we're just a call away. After all, everyone deserves a smile they can be proud of.