Frequently Asked Questions On Invisalign
December 25, 2022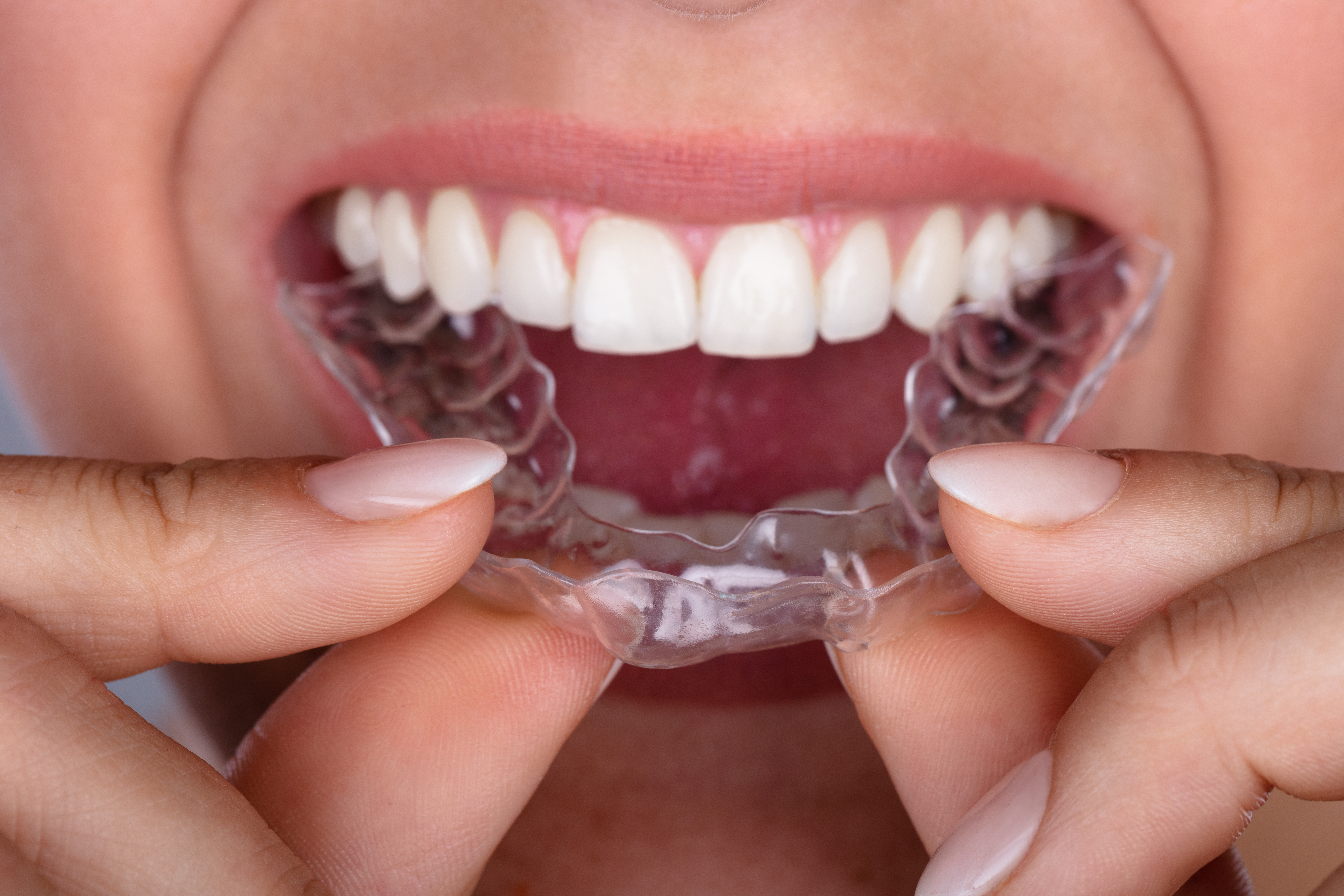 The Basics
What exactly is Invisalign? Would Invisalign be a great option for you? Let's find out.
What Is Invisalign?
An Invisalign treatment is a process of straightening teeth using clear and removable aligners. Invisalign can gradually help you straighten your teeth. You won't need to add brackets or wires, which you would've needed if you had opted for traditional metal braces.
What Does The Invisalign Treatment Consist Of? – The Process
For the Invisalign treatment, your dentist will create a digital treatment plan for you, where they'll chart out your teeth' movements. Then, Invisalign aligners will be designed for you, which will apply the correct force at the required places in your mouth. You will have an Invisalign doctor who will help you to monitor your aligners and ensure that the aligners are properly fitting.
Who Is A Candidate For Invisalign?
Invisalign aligners can be designed for adults as well as teens. With the help of Invisalign aligners, you can fix most kinds of teeth straightening as well as biting issues. A blue dot is also discreetly placed in the aligners for teens. This dot helps parents ensure that their children are indeed wearing the aligners.
 The Details
Why should you get Invisalign aligners? What makes them perfect for you? Learn how Invisalign aligners can help you.
What Are The Main Advantages Of Invisalign?
Invisalign aligners are clear, and people you're talking to won't notice that you're wearing aligners. You can easily remove the aligners when you're eating or drinking or if you want to floss your teeth. Invisalign aligners also don't come with metal wires or brackets, which would otherwise have irritated your mouth when you tried to speak.
 Are The Aligners Comfortable?
The aligners are made using SmartTrack material, which has been patented by Invisalign. This makes the aligners very comfortable to wear, and the fit you'll get will also be better suited to your teeth.
Will Invisalign Interfere With How I Speak?
Typically, in traditional metal braces, it's the metal brackets and wires that interfere with how people speak. Since those are absent in Invisalign aligners, you won't have any problems with speaking.
 Will Invisalign Interfere With Eating My Favorite Foods? Or Chewing Gum?
Invisalign aligners can be easily removed, so you can eat whatever you want to. Simply take your aligners out, eat your favorite foods, and then place the aligners back in your mouth. Not only can you eat food like popcorn, but you'll also be able to chew gum as well.
But don't chew gum if you're wearing your aligners, as the gum will stick to the aligners.
Will Invisalign Interfere With Drinking Coloured Or Warm Beverages?
In the same way, you should remove your aligners before you eat; it is best to remove your aligners before drinking anything other than water. You wouldn't want your clear aligners to be stained by a colored beverage.
Will It Take Long To Achieve My Desired Results?
You'll need to wear your Invisalign aligners for around twenty to twenty-two hours every day in order to see good results. Every case is different; however, you should begin to see results in a few weeks. Sometimes, it could take up to six months for you to complete your treatment.
What If I Smoke? Will It Ruin My Aligners?
It's recommended that you don't smoke while you wear these aligners. This is as cigarette smoke could cause the aligners to get stained yellow.
Maintenance
How Do I Clean The Aligners?
You'll need to rinse your aligners using water every night. Using a toothbrush with soft bristles is recommended to clean your aligners. Make use of a liquid soap that is gentle and clear to clean your aligners thoroughly. After brushing it through, rinse it under the water.
 What If I Want To Disinfect My Aligner?
To disinfect your aligners, place them in the tray and allow them to soak for at least thirty minutes. The tray should contain sterilizing solution. After thirty minutes, remove the aligners and rinse them under warm water. The disinfection solution should consist of equal parts of hydrogen peroxide and water.
What Are Some Invisalign Maintenance Tips?
Even when using Invisalign aligners, remember to brush and floss your teeth daily. Avoid eating foods that could get stuck in your teeth or drinking colored beverages that could stain your aligner. If you want to eat a meal, eat a snack or drink something, remove your aligners first.
Clean your aligners every night by leaving them in the tray for around three minutes. You can buy cleaning crystals from Invisalign that dissolve in water and contain cleaning agents.
 After The Treatments, Is A Retainer Necessary?
It's recommended that you wear your retainer even after your Invisalign treatment is over. This is as wearing a retainer will help keep your teeth beautifully straightened.
How Do I Maintain My Teeth During The Invisalign Process?
If there's food that's stuck in your teeth, then they can be seen through the aligners. So it would be best if you brushed your teeth after every meal, then you can put your aligners back on. Avoid wearing your aligners when you're eating or drinking something.
Oral hygiene should be performed twice daily, including floss as well to remove food particles that could be stuck between your teeth. You should remove your aligners when brushing your teeth or flossing. Remember to clean your Invisalign trays regularly as well.
If you need braces but don't want to lose your beautiful smile, then Invisalign aligners could be perfect for you. From why you should get Invisalign aligners to how to maintain them, this guide addresses commonly asked questions about Invisalign. Use this article as a guide to learn about Invisalign. Have more questions? Contact Ashraf Dentistry today!