Hello Spring! How Weather Can Influence Your Oral Care
April 02, 2023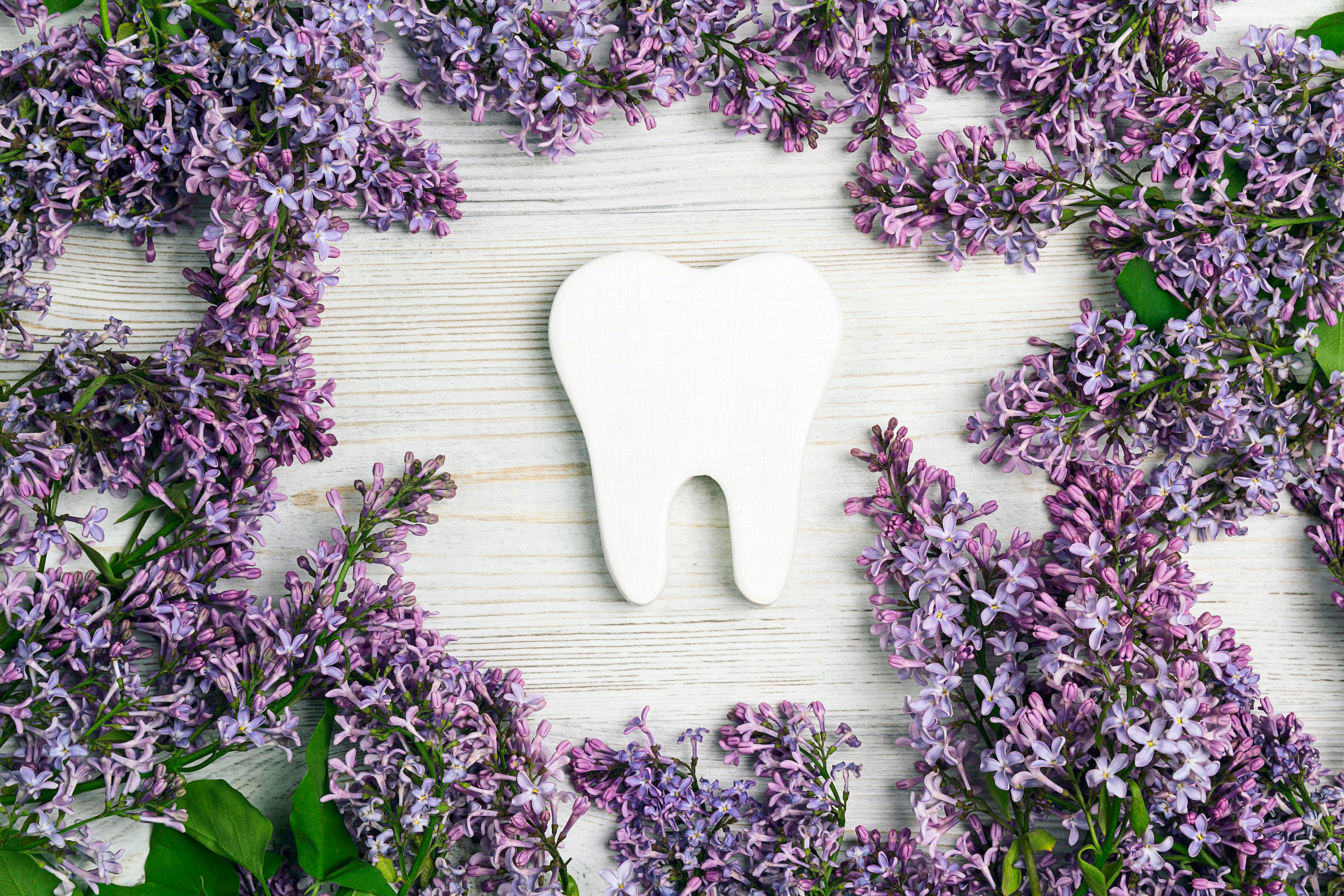 Spring is officially here, and with it comes the promise of warmer weather, blooming flowers, and longer days. But did you know that the change in seasons can also impact our oral health and oral care?
This article explores how the arrival of spring affects our teeth and offers tips on how to maintain good oral health during this time of year.
Talk about seasonal changes!
Seasonal changes can have a significant impact on our oral health and hygiene habits.
As the temperature drops during the cold weather, those with sensitive teeth may experience discomfort when consuming hot or cold drinks. Additionally, warm beverages like tea and coffee can stain teeth, leading to a less-than-perfect smile.
In contrast, the humidity during the spring can cause dehydration, leading to dry mouth and potential oral health problems. However, spring weather also brings excitement and outdoor activities, such as contact sports and drinking cold refreshing drinks. This is also the time when some people may start preparing for summer, including teeth whitening treatments.
During summers, the sun can affect our mental health and mood, leading to a greater inclination to care for ourselves and our oral health. Adequate levels of Vitamin D, obtained through exposure to sunlight, can also impact oral health.
So, whether it's hot or cold, humid or sunny, maintain good oral hygiene habits throughout the year to assist with keeping your teeth and gums healthy and bright.
Is it allergy season already?
Allergy season can be a frustrating time for many, especially when it comes to oral health.
Allergies can cause postnasal drip, which can lead to inflammation, dry mouth, and a sore throat. A dry mouth, in particular, can have negative consequences on our oral health, as it increases the risk of tooth decay as well as gum disease.
It is important to note that self-diagnosing allergies may not always be accurate, as symptoms like a sore throat and dry mouth can also indicate other oral health issues. This could be infections, tonsillitis, and acid reflux.
It is always best to consult a dentist or healthcare provider to diagnose and treat any underlying conditions properly.
In the meantime, staying hydrated and practicing good oral hygiene can help alleviate some of the discomfort associated with allergies and protect our oral health.
Practice self-care
Spring is an excellent time for a fresh start, including renewal and rejuvenation. Celebrate it by practicing self-care and investing in your oral health.
Cosmetic dentistry can be a great option for those looking to improve or enhance the appearance of their teeth and boost their confidence. From teeth whitening to dental bonding and veneers, various cosmetic dentistry procedures are available to help you achieve your ideal smile just in time for spring.
If you play contact sports or struggle with bruxism, a custom-made mouthguard or nightguard can provide protection and help alleviate discomfort.
Dental bonding is another option for correcting minor imperfections while addressing tooth sensitivity.
If you suffer from TMJ, Botox Therapeutics can provide relief and allow you to enjoy the upcoming spring and summer festivities fully. But what is Botox Therapeutics? It is a type of treatment that uses botulinum toxin to temporarily paralyze or weaken muscles to alleviate various medical conditions, including chronic pain, muscle spasms, and migraines. Talk to a professional dentist about the potential benefits of Botox Therapeutics and whether this treatment option is right for you.
And let's not forget about good dental cleaning. Regular dental cleanings not only keep your teeth and gums healthy but also prevent potential dental problems from worsening.
Now is also a great time to start planning your smile makeover, so you can confidently show off your smile all summer long. By maintaining your oral health and investing in your smile, you'll look and feel good too.
Get your smile ready for the upcoming season by scheduling a cosmetic dentistry consultation at Ashraf Dentistry. With a variety of treatments available, including teeth whitening and dental cleanings, you can trust that your smile will receive the highest quality care possible.
Don't wait to enhance your oral health and boost your confidence – your smile deserves the best care all year round.