Helping Your Child Through Their First Loose Tooth
August 08, 2023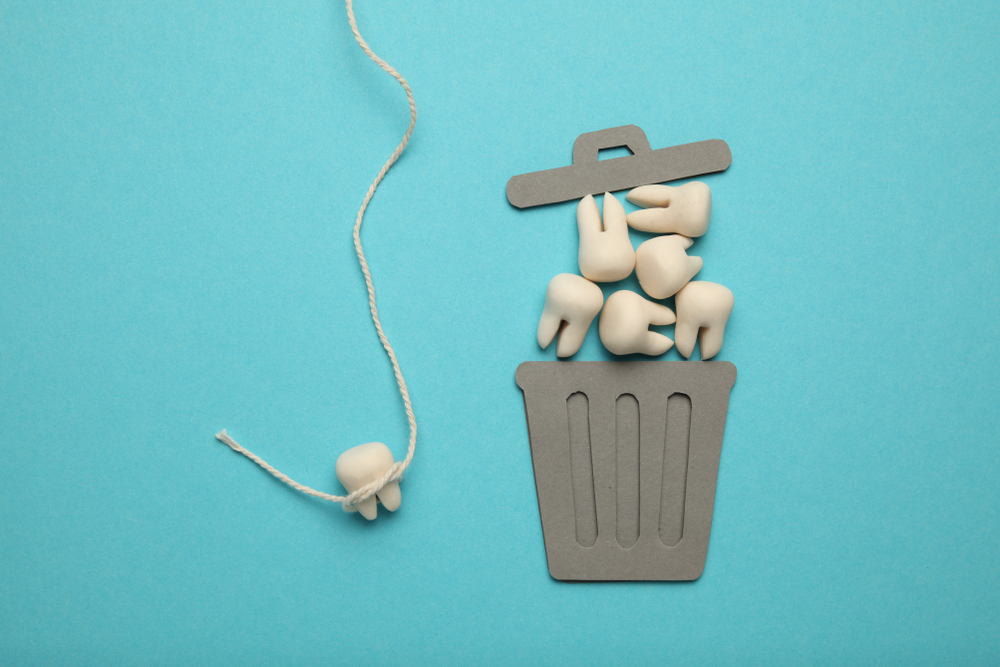 Understanding the process of losing baby teeth is a fundamental part of parenting. It is a rite of passage that every child will eventually go through. As parents, it's essential to guide your children through this significant milestone with care and understanding. In this blog, we delve into everything you need to know to help your child lose their tooth safely and with minimal discomfort.
Understanding the process of tooth loss
A highly qualified children's dentist in Toronto can tell you that the process of tooth loss typically begins around the age of six, continuing until your child is about twelve. The primary teeth, or "baby teeth," make way for permanent teeth in a predictable pattern. This natural and necessary process is fundamental to your child's dental development.
Signs of a loose tooth are easily identifiable. Your child might complain about discomfort when chewing or a sensation of movement within the mouth. Upon inspection, you might observe the tooth moving easily or notice a visible gap underneath it. Always remember to approach a pediatric dentist in Toronto or your local area if you're unsure or concerned about the process.
Safe Methods for Tooth Removal
Pediatric dentistry highly recommends letting nature take its course. The safest and least painful way for a tooth to come out is naturally. Encouraging your child to gently wiggle their loose tooth with their tongue or a clean finger until it falls out on its own is best. Gentle movement can help expedite the process, as can eating crunchy foods like apples and carrots. Always ensure these actions do not cause your child pain.
What not to do
What you shouldn't do is resort to forceful and potentially harmful methods like tying a string to the tooth and pulling. Such practices can cause undue pain, lead to infections, or even cause injuries.
Tips for sensitivity, pain, and fear
If your child experiences discomfort from a loose tooth, pain relief can be managed with over-the-counter pain relievers. A cold compress applied to the area can also offer relief. It's crucial to maintain good oral hygiene during this process to prevent any infection, including regular cleanings and fillings if necessary.
Fear and anxiety are common emotions associated with losing teeth. Reading storybooks about tooth loss, explaining the process in an age-appropriate way, or introducing the concept of the tooth fairy can help alleviate these fears and transform the experience into an exciting milestone.
What to expect after a tooth falls out
After a tooth falls out, a small amount of bleeding is normal. A gentle rinse with warm salt water can clean the area and help with healing. Encourage your child not to poke or probe the empty socket and continue with regular brushing and flossing, avoiding the extraction site for a day or two.
While most tooth loss progresses smoothly, there are times when you might need professional help. If a tooth is not coming out naturally, causes excessive pain, or if there are signs of infection, it's time to consult a pediatric dentist in Toronto or your locality.
Pediatric dental care
Finally, and most importantly, the loss of baby teeth doesn't eliminate the need for regular check-ups. Consistent dental evaluations are essential to monitor the growth and development of permanent teeth. These visits also offer an opportunity to reinforce the importance of oral hygiene in your child.
In conclusion, losing baby teeth is a normal part of childhood. While it can seem daunting, with a little patience, understanding, and proper guidance, it can be a trouble-free process. Regular consultations with a reliable children's dentist in Toronto or your preferred region can ensure your child's oral health is on track.
Help your child embrace this journey as an exciting part of growing up, laying the foundation for a lifetime of strong, healthy smiles. Remember, patience, gentle care, and a dash of tooth fairy magic can go a long way in easing this transition.
Contact Ashraf Dentistry today for your child's happy and healthy smile journey!