How to beat tooth sensitivity
June 01, 2023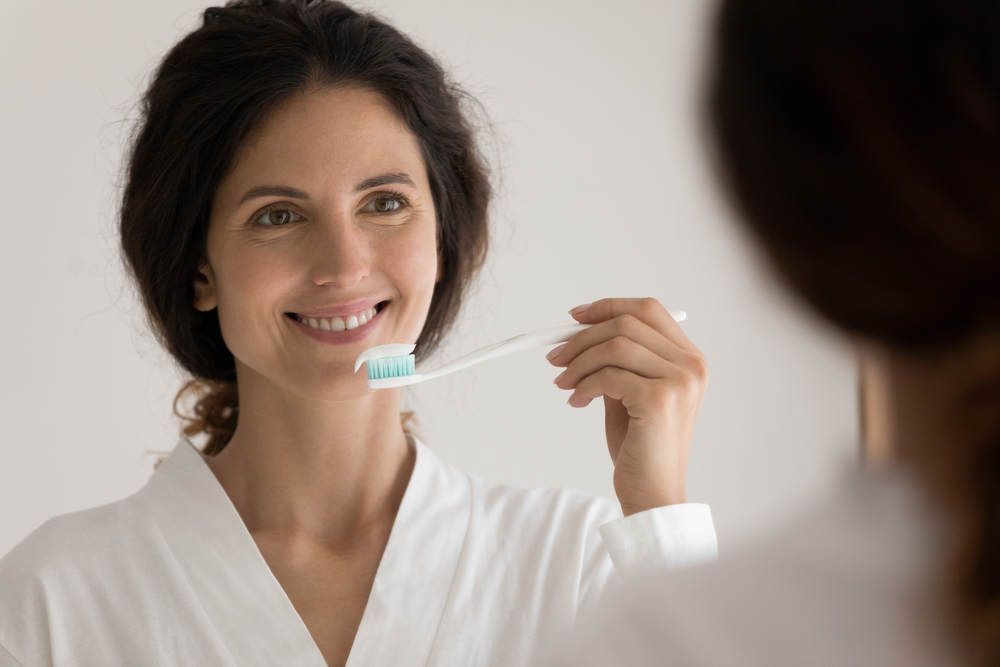 The dental problem encountered most frequently is tooth sensitivity. It can lead to discomfort and pain, especially when consuming hot or cold, sweet or acidic foods and beverages. You might be surprised to discover that tooth sensitivity is quite prevalent, affecting millions worldwide. Tooth sensitivity can be caused by various reasons, including gum disease, teeth grinding, tooth decay, and worn enamel.
One of the less common reasons for tooth sensitivity is teeth whitening products containing harsh chemicals. These products can erode the tooth enamel, leading to tooth sensitivity. Similarly, a sinus infection that causes pressure on the teeth can also result in tooth sensitivity.
What does tooth sensitivity indicate about oral health?
Tooth sensitivity is an indication of poor oral health. It often signifies that the enamel is thinning or the gums are receding, exposing the sensitive dentin layer underneath. Inadequate oral hygiene, acid erosion, and tooth grinding are also contributing factors to tooth sensitivity.
If left untreated, tooth sensitivity can lead to severe tooth pain, which can be debilitating. Therefore, it is essential to seek dental care as soon as possible. Taking early action can help prevent additional harm to the teeth and gums. If left untreated, tooth sensitivity can lead to tooth decay, gum disease, or tooth loss.
Fortunately, there are several dental treatments available to alleviate tooth sensitivity. A dental professional might suggest a fluoride treatment in order to strengthen the tooth enamel, a dental crown or filling to protect the exposed area, or a gum graft to cover exposed roots. Botox Therapeutics can also assist indirectly, as it can be used as a treatment for bruxism. Additionally, desensitizing toothpaste and mouthwash can provide temporary relief.
Tips to help beat tooth sensitivity 
Desensitizing toothpaste works by blocking the pathways that lead to the tooth's nerves. The active ingredient in these toothpaste brands is typically potassium nitrate or strontium chloride. These substances penetrate the enamel and dentin, creating a protective barrier that prevents stimuli from reaching the nerves.
Mouthwash can also be effective in reducing tooth sensitivity. Some mouthwashes contain fluoride, which can strengthen the tooth enamel, while others contain potassium nitrate, which can reduce tooth sensitivity.
In addition to these treatments, maintaining good oral hygiene is crucial in preventing tooth sensitivity. Brushing your teeth twice daily, flossing regularly, as most commonly recommended, and using a fluoride mouthwash can help prevent oral health issues, including tooth decay, which can lead to tooth sensitivity.
Regular dental cleanings and fillings can also help prevent tooth sensitivity from developing. During a dental cleaning, a dentist will remove any stubborn plaque or tartar buildup that can contribute to tooth decay. If cavities are detected, the dentist can fill them promptly, preventing further damage to the tooth.
In summary, tooth sensitivity can be a significant inconvenience, affecting your quality of life. Poor oral hygiene, acid erosion, and teeth grinding are contributing factors that can lead to tooth sensitivity. However, several dental treatments are available to alleviate the symptoms of sensitive teeth and prevent further damage to your teeth and gums. In order to avoid tooth pain and discomfort from disrupting daily activities, it is essential to seek dental care promptly. Keep in mind that a well-maintained oral cavity contributes to overall bodily health.
Are you having concerns about tooth sensitivity? Contact Ashraf Dentistry today!