How to find the right cosmetic dentist
February 15, 2023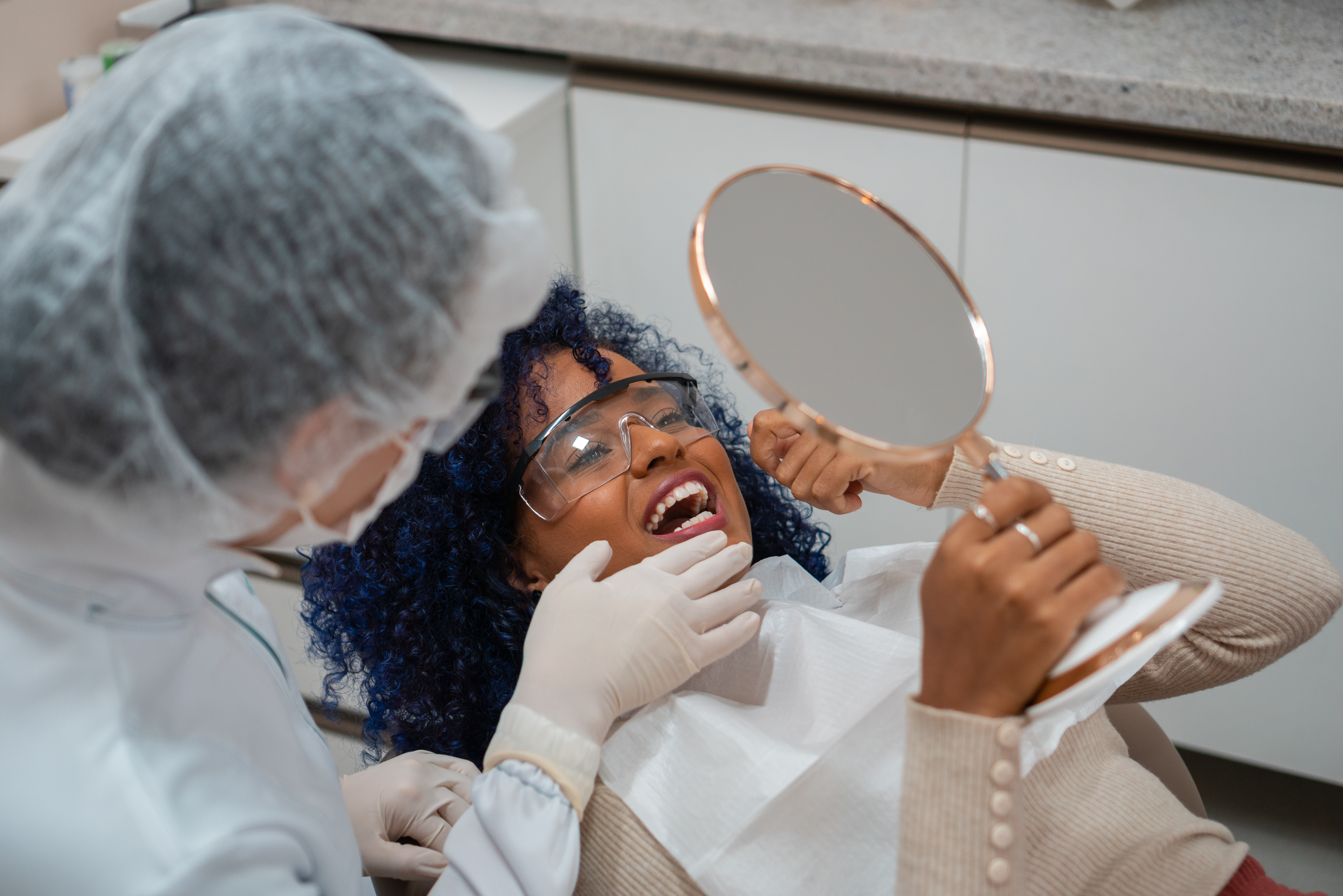 Ashraf Dentistry shares insight on the three-stage process for finding the right cosmetic dentist based on an article presented by Dentistry & You, powered by Dear Doctor Magazine. (Source: 3 Steps to Finding the Right Cosmetic Dentist for You, Dear Doctor Magazine, September 18, 2016, https://www.deardoctor.com/dentistry/blog/3-steps-to-finding-the-right-cosmetic-dentist-for-you ).
 Finding the right dentist from a myriad of dentists around you can be daunting. Ashraf Dentistry says, "We agree that it is critical to have confidence in the dentist performing any dentistry work. It could be a simple process like fixing a few minor problems or getting a complete smile makeover – but finding the right dentist you trust is always necessary." The article recommends following a three-step exercise to find a cosmetic dentist you trust and will be comfortable with. Ashraf Dentistry agrees and explains these three steps in detail. 
Step 1: Your expectation: "The first step in finding the right dentist is knowing what you expect from the cosmetic dentistry procedure. It also depends on which treatment you are considering. For example, if you are looking to correct a gummy smile, then find a cosmetic dentist that specializes in that particular procedure," says Ashraf Dentistry. It begins with looking in the mirror and understanding what it is about your current smile that bothers you. It could be how your teeth are spaced out, minor chips or severe cracks, discolouration, or even the appearance of your gums when you smile that you would like to adjust and correct. 
Next, you must decide what you need to be fixed – what you want to be done to change your smile and make it better. People undergo several cosmetic procedures to improve their smile, including teeth whitening procedures, crowns and bridges, and even dental implants. If you are unsure about your choices and what you can get done to help you improve your smile, magazines and photos of different kinds of smiles can help. "If you want to regain your old smile, think of what you looked like when you were younger, as the article suggests. You can even leaf through old albums of your younger self and see what's changed or missing. However, our facial structure may have changed over time as age plays a role. Although looking at old pictures may give you a general idea, having an open discussion with your cosmetic dentist is best to determine what can be accomplished and is most suitable for your overall appearance," suggests Ashraf Dentistry.
Step 2: Do your research: Ask family and friends who have had cosmetic dentistry done for recommendations. While recommendations go a long way in helping you find the right dentist for your cosmetic dentistry procedure, conducting your research on a recommended dentist is essential. When researching a cosmetic dentist, go through every aspect of their website, view their gallery, review testimonials, and go through the types of services they perform. It's also necessary to look for credentials. "The dentist you choose must be excited about discovering the latest advancements in cosmetic dentistry and how they can benefit their patients. When in doubt, always ask for a consultation; you can get a better read of the clinic and dentist to see if they understand your needs or concerns and are a good match for you," suggests Ashraf Dentistry.
Step 3: Schedule a consultation: You would have narrowed your choice to a few dentists. Once you've done that, the final step is to set up an initial consultation with these dentists to discuss your smile makeover and possible solutions. Ashraf Dentistry states, "The initial consultation is a no-obligation consultation. Don't hesitate to turn down a dentist if you don't feel comfortable with them."
Ashraf Dentistry concludes by reiterating how important a partnership between a patient and a cosmetic dentist is for a successful smile.