How to Have a Positive Experience Throughout Your Dental Procedures
April 30, 2023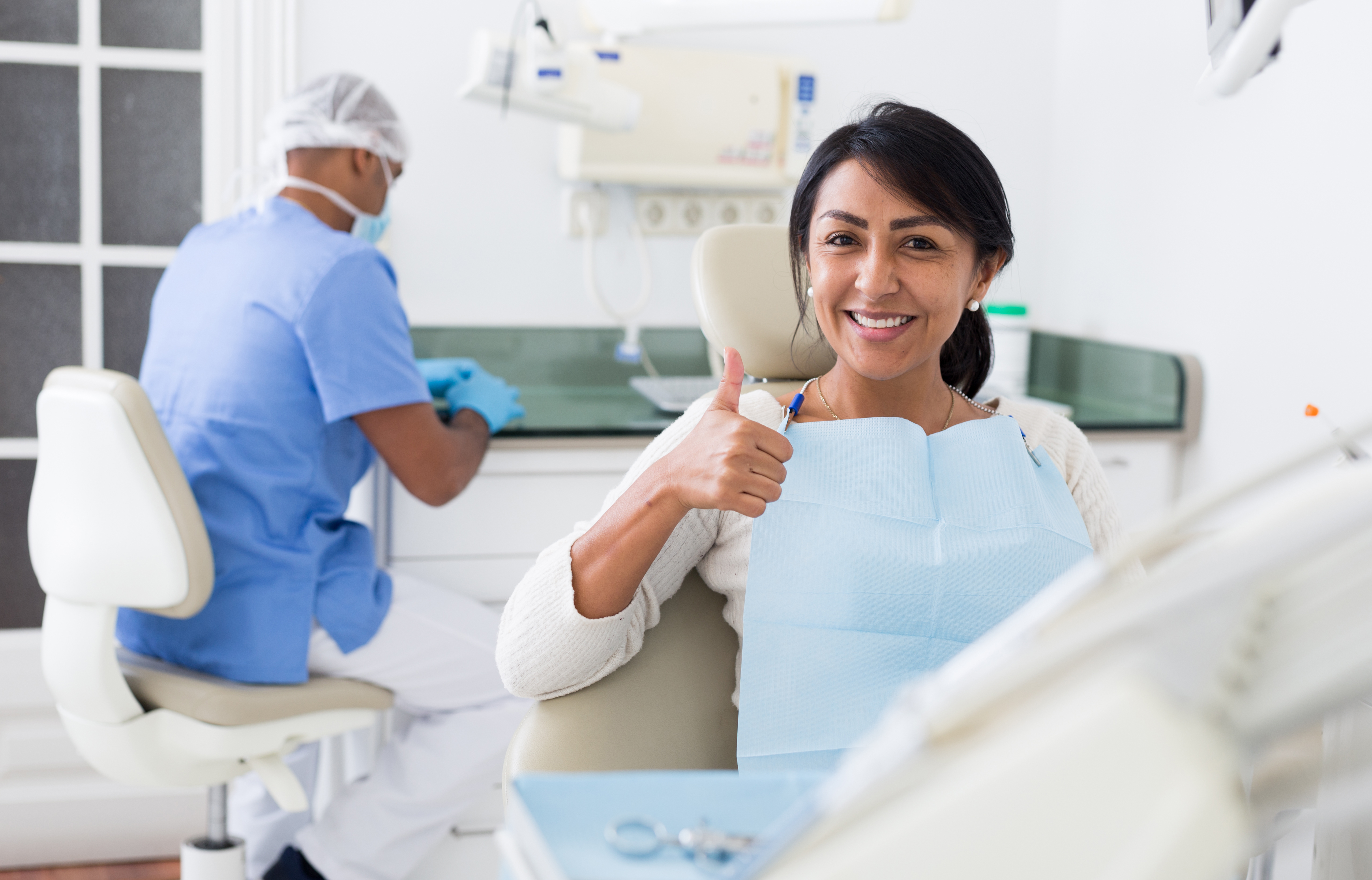 Are you feeling anxious or overwhelmed about an upcoming dental procedure?
This article will discuss Sedation Dentistry and Platelet-Rich Plasma Therapy and how they can help create a positive dental experience. We'll also emphasize the significance of establishing a good relationship with your dentist and staff, which can add to your comfort during dental procedures.
Sedation dentistry
Many dental patients experience anxiety, which can increase their heart rate and blood pressure and make it difficult to remain still during treatment. This can result in longer appointments or additional visits and slow down the healing process due to stress hormones.
Sedation dentistry helps patients relax, and the level of sedation can be customized depending on the procedure's complexity and the patient's anxiety level. Sedation also eliminates dental work delays caused by anxiety, promoting better dental health. It is fast-acting, allowing the dentist to perform multiple procedures and reducing the need for multiple appointments.
Sedation dentistry is an excellent option for those with dental anxiety or phobia, a low pain threshold, sensitive teeth, a bad gag reflex, complex dental work, or difficulty responding to numbing agents.
Platelet-rich plasma therapy
Patients may anticipate discomfort or pain during recovery, leading to anxiety and avoidance of the procedure altogether. Or, they may be concerned about taking time off work or disrupting their daily routine during the recovery process. However, Platelet-Rich Plasma (PRP) therapy is a potential solution that can enhance the healing process, promote tissue regeneration, and reduce the risk of infection.
Platelet-Rich Plasma Therapy is suggested for a range of treatments, including dental implants, bone grafts, and tooth extractions. If you're considering PRP therapy, it's essential to consult with your dentist to determine if it's the right option for your specific case.
Platelet-Rich Plasma Therapy can create a positive experience after a dental procedure by assisting with the healing process in various ways. It enhances the rate of bone formation, increases bone density surrounding implants, promotes the bonding of bone grafts to the patient's own bone, and facilitates tissue regeneration.
Additionally, Platelet-Rich Plasma Therapy can lead to faster incision site healing and reduced infection risk. With these benefits, PRP therapy can be a promising option for patients seeking a smoother recovery and improved dental health.
Having a good relationship with your dentist
Establishing a good relationship with your dentist is vital for a positive dental experience. Communication, honesty, openness, and transparency between the patient and dentist are essential.
Patients can discuss their health concerns, any apprehensions they may have regarding the treatment, and what they hope to achieve with their dental procedure. This way, the dentist can address any concerns before, during, and after the treatment.
Moreover, a good dentist and staff will make sure the patient is comfortable, accommodated, and receives the best care possible.
When patients feel they can communicate freely with their dentist, trust their dentist's advice, and feel comfortable throughout their dental procedure, they are more likely to have a positive experience. Therefore, it is crucial to establish a good relationship with your dentist to ensure the best possible outcome for your dental health.
The thought of invasive or non-invasive dental treatments can be daunting for some patients. At Ashraf Dentistry, we offer solutions to help you feel at ease.
By prioritizing a positive patient experience, our dentists ensure better outcomes, increased patient satisfaction, and improved oral health.