Incorporating Crowns and Bridges into Your Oral Health Plan
September 10, 2023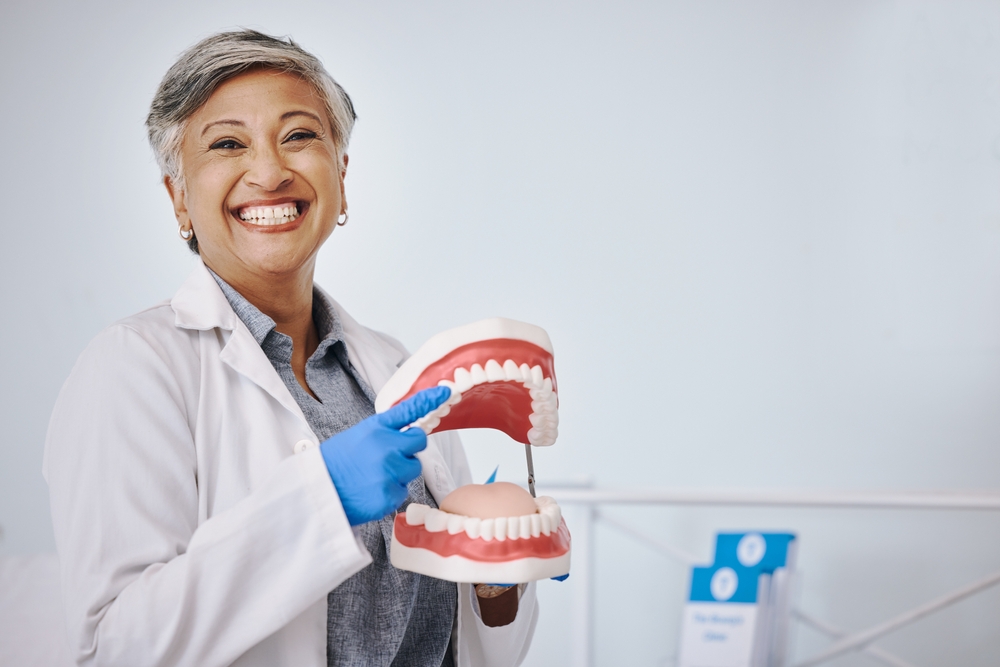 The purpose of this blog is to underscore the importance of crowns and bridges in maintaining optimal oral health. In particular, we will explore how these dental restorations can be incorporated into your individual oral health plan.
Understanding Crowns and Bridges:
Crowns and bridges, prevalent in Toronto dentistry, are dental prosthetics designed to restore and rehabilitate your teeth' form, functionality, and aesthetics. A dental crown fundamentally acts as a 'cover' positioned over a damaged tooth to strengthen and protect it. In contrast, a dental bridge serves to replace a single tooth or more than one missing tooth, 'bridging' the gap with artificial teeth known as pontics. They are used when teeth are damaged by decay, cracked, worn, or completely lost due to various dental conditions.
The Role of Crowns and Bridges in Oral Health:
Crowns restore tooth structure by reinforcing and safeguarding the weakened tooth, preventing further damage. On the other hand, bridges replace missing teeth, ensuring that remaining teeth don't shift positions and maintaining a proper bite alignment. Moreover, crowns and bridges enhance your smile aesthetics, boosting self-confidence and self-esteem.
Types of Crowns and Bridges:
At our Toronto dentistry, we offer various materials for crowns and bridges, including porcelain, ceramic, or combinations of these. Each comes with pros and cons. Porcelain and ceramic options mimic natural tooth color, providing aesthetic appeal, while metal crowns offer superior durability. Cost is another consideration, with metal crowns generally being more affordable than their porcelain counterparts.
The Process of Getting Crowns and Bridges:
The process begins with a dental consultation and evaluation, including X-rays and physical examinations. Preparing the teeth involves shaping the tooth for a crown or preparing the abutment teeth for bridges. Patients usually receive temporary crowns or bridges during the interim period as permanent restorations are being created.
Maintaining Crowns and Bridges:
Routine oral hygiene practices such as brushing, flossing, and using mouthwash are essential for maintaining crowns and bridges. Regular dental check-ups are critical for monitoring and ensuring the health of these restorations. Additionally, hard, tough, chewy, or sticky foods should be avoided as they can potentially damage restorations.
Longevity and Replacement:
The lifespan of crowns and bridges varies but can be upwards of 10-15 years with proper care. Factors affecting their durability include the material used, the patient's oral hygiene, and the location of the restoration in the mouth. Signs for replacement include discomfort, visible wear, or damage.
Cost and Insurance Coverage:
The cost of crowns and bridges can vary significantly, often dependent on the material used, the complexity of the case, and the specific region. It is advised to check with your insurance provider to understand the extent and total coverage for these restorations.
In conclusion, incorporating crowns and bridges into an oral health plan plays a crucial role in preserving and enhancing your oral health and smile. We encourage all readers to consult with their dentists to determine if crowns and bridges suit their specific dental needs. Rest assured, these restorations can contribute significantly to maintaining a healthy and beautiful smile.
Ashraf Dentistry is well-equipped to provide these services, ensuring every patient receives the oral care they deserve. Contact us today for more information!