Let's Talk About Your Bite!
July 05, 2023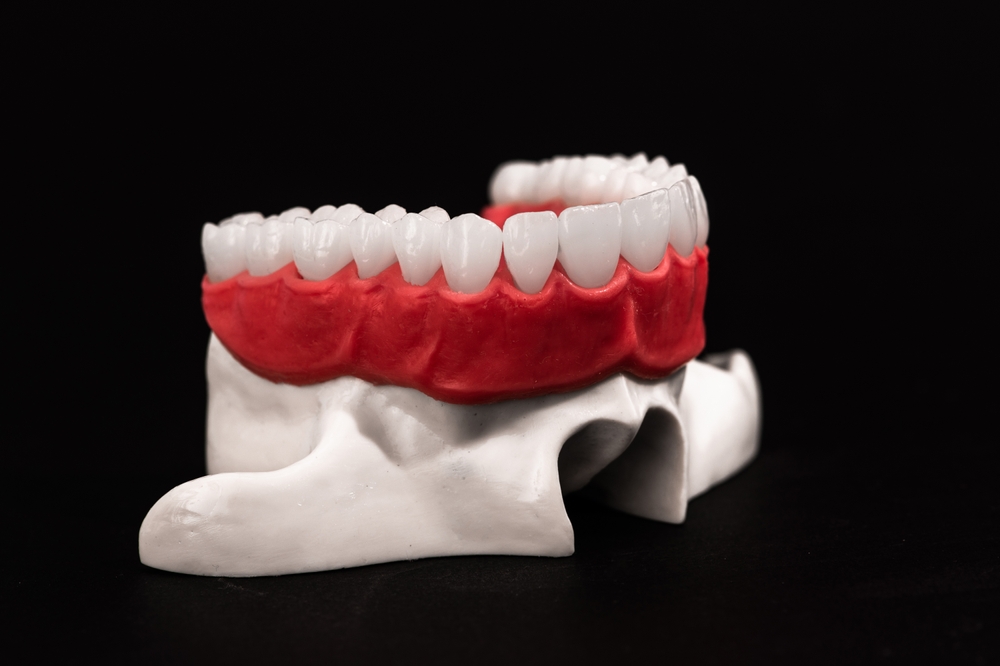 Your bite—the way your teeth fit together—plays a crucial role in determining your oral health and facial aesthetics. The world of dentistry in Waterloo has seen tremendous advancements in diagnosing and correcting bite disorders. Through Waterloo oral surgery, orthodontics, and other innovative treatments, dental professionals in the region are now more equipped than ever to address such concerns.
Bite Alignment and Stability
Bite alignment refers to the positioning of your teeth when your mouth is closed. Stability, on the other hand, concerns the durability of your bite and the uniform distribution of pressure across your teeth. A stable bite is critical as it minimizes undue stress on the jaw joints, muscles, and teeth, thereby reducing the risk of dental health issues such as temporomandibular disorders, gum disease, and premature tooth wear.
Correct alignment and stability are crucial for functional activities like eating and speaking. If your bite is misaligned—either underbite, overbite, crossbite, or open bite—it can cause an imbalance in facial symmetry and negatively impact your oral health.
Facial Aesthetics and Smile Harmony
The alignment and stability of your teeth significantly influence your facial aesthetics and the harmony of your smile. When your bite is aligned, it supports the structure of your face, promoting balanced proportions and enhanced beauty. Conversely, a misaligned bite can cause a disordered appearance of your face, detract from your smile's harmony, and may even lead to issues like a recessed chin or protruding jaw.
A well-aligned smile results in a harmonious balance between the size, shape, and color of the teeth, the gum line, and the curve of the smile. This symmetry can dramatically impact one's overall appearance, confidence, and self-esteem. Thus, investing in the correction of your bite alignment can be seen as an investment in enhancing your facial aesthetics and the quality of your smile.
Bite Disorders and Consequences
Bite disorders, technically known as malocclusions, can occur due to various factors such as genetics, thumb-sucking during childhood, premature loss of baby teeth, or injuries. Consequences of these disorders can range from mild discomfort to severe health issues.
Common problems associated with bite disorders include difficulty in chewing, speech problems, increased risk of tooth decay and gum disease due to challenges in maintaining oral hygiene, temporomandibular joint disorders, and sleep apnea. Moreover, bite disorders can result in facial pain, headaches, and even earaches. Such consequences highlight the importance of early detection and correction of bite disorders to maintain optimal oral health.
Orthodontic Solutions for Bite Correction
The realm of dentistry in Waterloo offers several orthodontic solutions for bite correction, ranging from braces and aligners to sophisticated Waterloo oral surgery procedures.
Traditional braces, made of metal or ceramic brackets and wires, can effectively correct most forms of malocclusions. Invisalign, a fantastic alternative to braces, uses clear plastic aligners to adjust the position of the teeth gradually. These aligners are virtually invisible, making them an appealing option for those concerned about aesthetics.
For severe cases of malocclusion, Waterloo oral surgery might be required. Procedures such as orthognathic surgery can correct irregularities of the jaw, improving both function and facial aesthetics. The surgical procedures are often combined with orthodontic treatment to ensure the best possible outcome.
Dental professionals in Waterloo are equipped with the latest technology to provide the best orthodontic solutions tailored to individual needs. Treatment plans are designed considering various factors, for example, the type and severity of the malocclusion, the patient's age, oral health status, and personal preferences.
In conclusion, the alignment and stability of your bite profoundly influence your oral health and facial aesthetics. If you're concerned about your bite, reach out to Waterloo dentistry. With a comprehensive array of treatments ranging from braces to Waterloo oral surgery, they can guide you toward a healthier bite and a more harmonious smile.
Contact Ashraf Dentistry today for more information!