Maybe a root canal is the way to go
May 15, 2022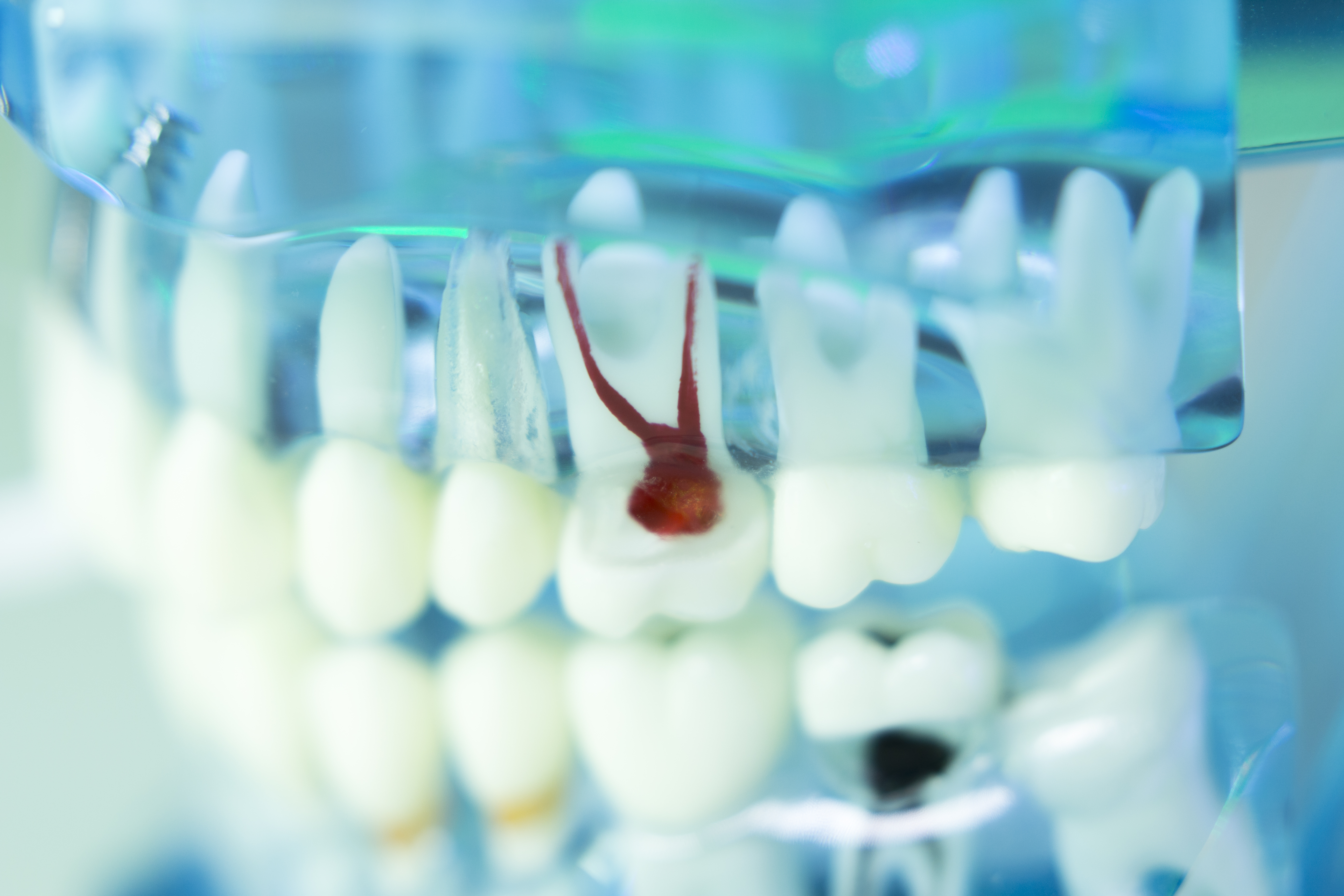 Ashraf Dentistry shares details and his clinics' procedures regarding root canals. (Source: Healthline, Should you opt for a root canal or an extraction and implant? Medically reviewed by Christine Frank, DDS, written by Jennifer Larson on January 14, 2020, https://www.healthline.com/health/dental-and-oral-health/root-canal-vs-implant).
Visiting the dentist twice a year or as recommended is an excellent way of taking care of your teeth. The dentist will recommend the best practices to better care for your oral health and spot problems that might have gone unnoticed at home.
Dr. Ashraf says, "At our clinic, we take great care of our patients and make sure that they have the best oral health to enjoy their lives. But sometimes a root canal might not let that happen."
What is a root canal?
Dr. Ashraf explains the basics of root canal: "It is a treatment to prevent the buildup of bacteria in the root of the teeth and their surrounding areas. A tooth can often get chipped or broken, and only the bottom half might remain." 
Suppose you have chipped a tooth or have problematic filling in one of your teeth. If your teeth have become sensitive, you might need root canal surgery to fix the damage. It is a procedure that Dr. Ashraf provides at his clinic and has been doing for years. Root Canal Therapy helps you maintain oral hygiene by getting rid of the infection in the tooth. Dr. Ashraf mentions, "Root Canal Therapy is an alternative to new implants and is often suggested by dentists. It may cause mild discomfort after the procedure is completed. However, it may be the best option for you in the long run".
What does the procedure involve?
Dr. Ashraf charts out the process for us:
Firstly Dr. Ashraf will numb the tooth with the in-house Single Tooth Anesthesia (STA) system. Once the anesthesia kicks in, he will make a small hole in your affected tooth. This sedation dentistry is our specialty, and we take great pride in it.
Dr. Ashraf will remove any infected tissue, debris, or bacteria from the chamber with available specialized equipment. This will also extend to the root of the teeth.
After the infection and the affected area have been cleaned, the inside of the tooth will be cleaned and sterilized as well. This is done to prevent any infections later on. 
Dr. Ashraf shares that after cleaning, the tooth will be filled with a new bio-friendly material known as the gutta-percha. And now, after the healing process is complete, you could come to our clinic for your dental crown.
But as modern technology has advanced, it is now possible to get CEREC Crowns on the very same day as your root canal. These porcelain crown seals will easily block out the bacteria and help restore your teeth to their former glory. 
Dr. Ashraf explains that you may experience numbness in your jaw at the end of the procedure, but nothing to be alarmed about. The pain will last a few days but usually will decrease exponentially after the first day. 
Why come to us?
Dr. Ashraf also spoke about the reasons you should consider visiting Ashraf Dentistry:
"With the new and improved STA system and the CEREC crowns under one roof, you can have a root canal procedure and get a dental crown on the same day. There is no need to schedule multiple appointments". 
Dr. Ashraf shares, "our mission is to give the people the best dental procedures available in this day and age and help them say goodbye to their oral problems. Our experience and expertise will leave you with the perfect smile every time".